Penny & Giles Controls Ltd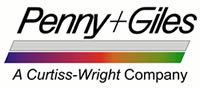 Penny + Giles Controls is wholly owned by the Curtiss-Wright Corporationof Parsippany, New Jersey, USA. Curtiss-Wright is a diversified, global enterprise delivering highly engineered, technologically advanced, value-added products and services to a broad range of industries in the motion control, flow control and metal treatment market segments.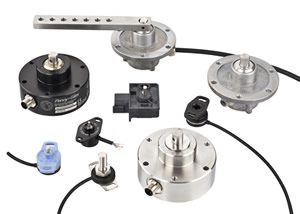 Penny + Giles was founded in 1956 out of a partnership between William Penny and James Giles, where they identified a demand for instrumentation in the aviation industry for high precision, high reliability wire-wound potentiometric devices for customers engaged in aircraft flight testing.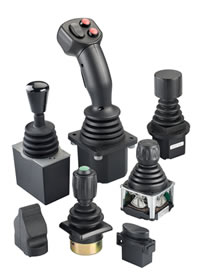 Through successive years, the business developed technologies and products for diverse markets such as professional broadcasting and recording; motor controllers for powered wheelchairs; paperless chart recorders; and trackerballs for computer interfacing. Many of these autonomous business units were divested during the last decade, and the aerospace products are now sold with the Curtiss-Wright branding.
Penny + Giles Controls manufacture position sensors, joystick controllers and solenoid actuators for a wide range of industrial motion control applications in key market sectors – especially specialist Off-Highway vehicles. They are able to offer a wide selection of standard configurable products, but are also experts in the design of custom interface and controller solutions for operator controls; custom position sensor solutions for OEM vehicle systems; and custom solenoid actuation solutions.

Products and technologies include:
· Non-Contacting Hall-effect linear and rotary sensors
· Non-Contacting inductive linear and rotary sensors
· Non-Contacting single and multi-axis joystick controllers
· Contacting linear and rotary potentiometers
· Contacting single and multi-axis joystick controllers
· Signal conditioners and interface electronics
· Solenoid actuators, holding magnets and solenoid valves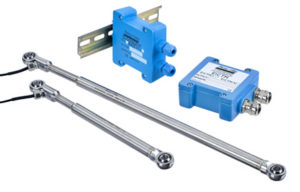 Penny + Giles Controls is ISO9001:2008 certified, with its head office and design teams in the UK. Their success in global markets results from innovative technology, creative designs, manufacturing excellence and interactive customer support. For more than 50 years they have built an unsurpassed store of experience which is supported by high precision engineering.