MICO, Incorporated designs, manufactures and markets hydraulic components, controls, and brake systems, primarily for off-road markets.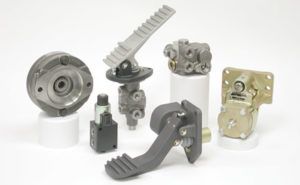 Many of the world's largest off-highway OEMs value the knowledgeable staff at MICO and work with us to make their products better. Our custom-engineered products are designed with the customer requirements as the primary driver. It is our intent to help customers build their systems with our expertise in hydraulic components, braking systems, and controls. Our goal is to meet or exceed our customers' expectations in every aspect of our business.
We have manufacturing facilities in:
• North Mankato, Minnesota, U.S.A. (ISO 9001 & 14001 Certified)
• Ontario, California, U.S.A.
• Pershore, Worcestershire, England (ISO 9001 Certified)
• Empalme, Sonora, Mexico (ISO 9001 Certified)
Product lines we specialize in include:
• Actuators
• Brakes
• Brake Locks
• Controls
• Cylinders
• Master Cylinders
• Valves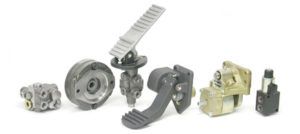 MICO continuously strives for improvement, while remaining a quality leader in our field. We have been a successful business for over 60 years. Privately owned, customer driven. We look forward to working with you!