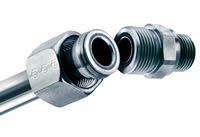 Parker Hannifin is the world's leading manufacturer of motion and control technologies and systems. Today, you experience Parker technologies on virtually everything that moves. The U.S. company was founded in 1918 by Arthur L. Parker and today employs more than 62,000 people in 48 countries. With its expertise in hydraulics, pneumatics, electromechanical, filtration, fluid and gas handling, climate control, process control, sealing and EMI shielding technologies, Parker offers comprehensive expertise from a single source - and the broadest range of products and systems in the motion and control industry.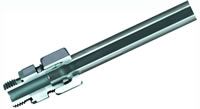 Working with Parker implies not only the access to the best products for motion and control applications but also premier customer service which combines global availability with local presence. Based on partnership Parker creates system solutions to increase their customers' profitability – anywhere and any time. The Sales and Service Centre in Kaarst is the customer's single point of contact. All activities connected with the supply of components and systems to the point of assembly on site, as well as the maintenance and repair are coordinated by the Sales and Service Centre.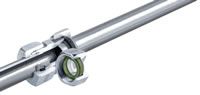 The global network of Parker distributors and ParkerStores guarantees that maintenance and replacement solutions are at one's disposal everywhere at short notice. In Germany alone there are more than 90 ParkerStores offering superior support and professional service through fully trained distributors. Further, the mobile emergency hose repair and replacement service HoseDoctor® is on call 24 hours a day and helps to reduce downtime and keep operating costs to a minimum. For major projects, such as road or tunnel construction, the transportable workshop ParkerStore Container provides on site maintenance and product support. Thus, Parker offers their customers optimal profitability in all project phases - from the planning right through to maintenance.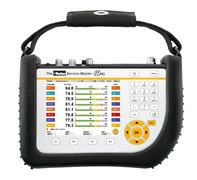 SensoControl® is the brand name for Parker diagnostic products. Proven products such as the "ServiceJunior", "ServiceJunior wireless", "Serviceman" and the "ServiceMaster EASY" successfully cover the requirements of the measurement, display and storage market segment. With "The Parker ServiceMaster Plus", the range of performance has become even more extensive. This high-end instrument which is innovative and unique features is aimed at the future and its available worldwide.
The features of this measuring device are:
Analogue, CAN,LAN and USB interfaces
Measured value presentation: numerical, bar graph, pointer and curve graph
Measurement and display of more than 50 channels
Measurement data are automatically displayed, stored and directly analysed with the proven SensoWin®
PC software
Extensive choice of trigger methods
Remote monitoring via LAN, regardless of location
Everything is measured, stored, monitored and analysed – pressure, temperature, flow and rotary speed
Up to 4 million measured values per measurement. Total measured value storage for more than 1 billion measured values