SIKO GmbH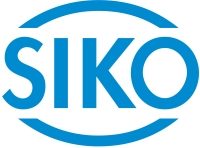 4 solutions, 1 supplier for Mobile Automation
Depending on your mobile machines we offer you different solutions for length, angle, speed, rotation, incline, and velocity measurement:
1. Wire-actuated encoders
Wire-actuated encoders are suitable as robust solutions for linear measurement. Available as external or internal versions, for example as in-cylinder position feedback sensors for hydraulic or telescopic cylinders. Safety and redundant versions available.
2. Heavy-duty rotary encoders
Heavy-duty rotary encoders are compact, multi-functional and brave even the most adverse conditions. Safety and redundant versions available.
3. Inclinometers
SIKO inclinometers are suitable for contactless detection of absolute angular positions.
4. Magnetic contactless and wear-free encoders
SIKO MagLine Sensors work perfectly for linear or rotary measurement for a contactless and wear-free detection of position, rotation or speed. Safety and redundant versions available.
Focused on mobile machines we offer various measurement technology solutions. SIKO products reliably measure:
Lengths
Angles
Position
Rotation
Incline
Speed
Velocity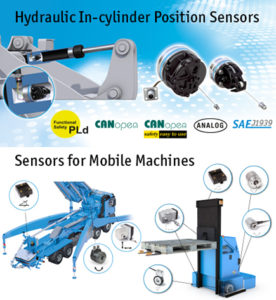 SIKO – Measurement technologies are made in Germany since 1963
Today, SIKO's robust and innovative measurement technologies are being applied globally since over 50 years now.
Headquaters in Germany
5 Subsidiaries: USA, Switzerland, Italy, Singapore and China
60 representations around the world ensure direct contact and technical support