Webasto AG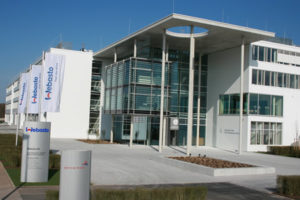 Comfort in the Driver´s Cabine in Every Season

Webasto develops efficient and economical heating and cooling solutions, that operation independently of the engine. The units prevent coldstarts as well as idling. Thereby, they reduce fuel consumption and the emission of pollutants. Concurrently the machine operator profits from a comfortably tempered work environment in every season; one important aspect with regard to productivity and safety.

Cold Outside – Webasto Inside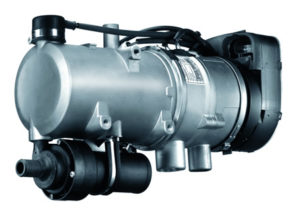 With its water heaters Thermo 50 (maximum heat capacity of 5 kW) and Thermo 90 ST (maximum heat capacity of 9.1 kW) Webasto ensures comfort in the driver´s cabin, even when it is cold. The heating unit consumes little fuel and power and is very service friendly. Through the pre-warming of the engine, the engine always starts at the optimal operating temperature, which lowers the rate of deterioration. At the Bauma 2010 in Shanghai, Webasto will present the Thermo Pro 90 for the first time to the construction market.

Hot Outside– Webasto Inside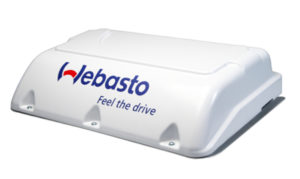 Even in the operation in hot regions, Webasto offers aftermarket solutions that guarantee drivers a comfortable and safe work environment. Both specially designed roof windows and compact air-conditioning units fulfill the requirements of this market. Webasto also develops air-conditioning systems and special requests according to customer wishes. As a result, the operational readiness and the capacity for utilization are increased.

Webasto – A Tradition of Progress
Webasto AG headquartered in Stockdorf near Munich has been a family-run business ever since the company was founded in 1901. It has more than at 50 international locations and is specialized in the Convertible, Roof & Body (CRB) and Global Comfort Solutions (GCS) business segments. With 6,400 employees and sales of around 1.25 billion Euros (2009 business year without Edscha CDS) Webasto is one of the top 100 automotive suppliers worldwide. The company's core competencies include development and production of convertible, roof and body systems as well as heating, cooling and ventilation systems for passenger cars, commercial and construction vehicles. You will find further information at: www.webasto.com.