Philosys Software

Philosys Software has been an innovative development partner and technically oriented software service provider for the automotive industry for more than 30 years and is internationally established and excellently networked.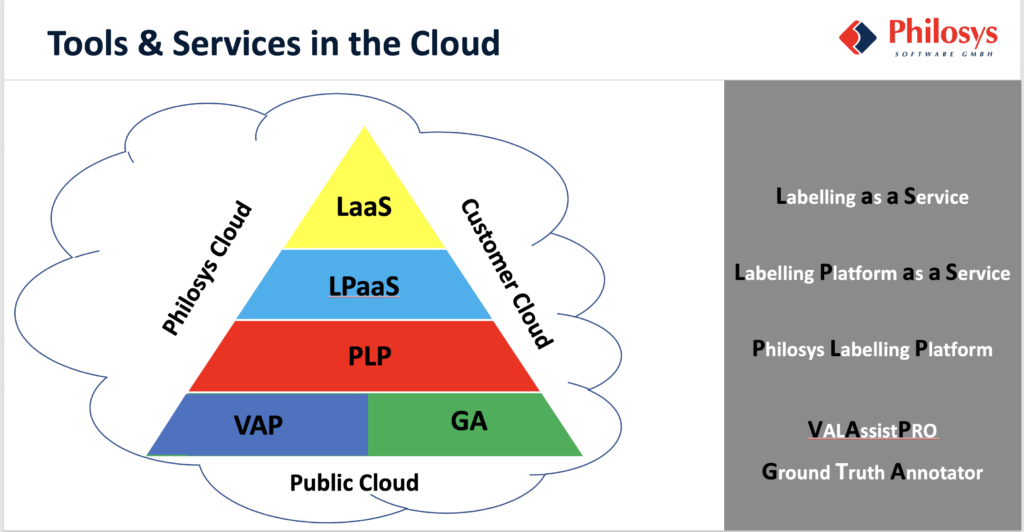 In addition to the annotation tool Ground Truth Annotatorand the optimally adapted validation framework VALassistPRO, which are marketed globally under the brand Philosys Labelling Platform (PLP), Philosys Software has also been offering sensor data annotation services to international automotive customers for years.
Regardless of the data origin (video, lidar, radar) or the data format, it is possible to perform the following tasks:
– 2D labelling projects (images)
– 3D labelling projects (point clouds)
– AI labelling projects (semantic segmentation)
– Fast, safe and cost-saving for the areas ADAS and AD.
The Philosys Labelling Platform (PLP)serves as a central instance for the collection of all data and for the automation of the backup process; it can easily integrate the customer´s own IT infrastructure and fulfill special, customer-specific requirements (e.g. multiple labelling).
Philosys Labelling Platform (PLP)manages customer-specific project data in its own, in a public or in a customer´s cloud and guarantees the greatest possible system security and real data protection.
With the Philosys Labelling Platform (PLP)and the Philosys Annotation Network, you can implement any kind of labelling project onshore, nearshore  and offshore, depending on project size, data volume or customer requirements. Philosys Software offers everything from a single source: Labelling as a Service (LaaS).