Bobcat has revealed that its new electric mini-excavator is significantly quieter than its diesel equivalent at 64dB(a).
IVT reported the company's intention to launch the 1 ton, zero-tail swing (ZTS) E10e at Bauma 2019 several weeks ago, however as the Munich-based trade show in April approaches the company has now released further performance details.
The lithium-ion, maintenance-free battery pack has been designed to fit within the diesel-powered version to ensure the electric model retains the same ZTS profile.
It has also been optimized to match typical work patterns, so that with normal breaks included, the vehicle can operate for a full working day (eight hours). Offering supercharger functionality, it can be fully recharged in less than three hours.
Due to the use of only low voltages, there is no need for operators to have special authorization to use the machine.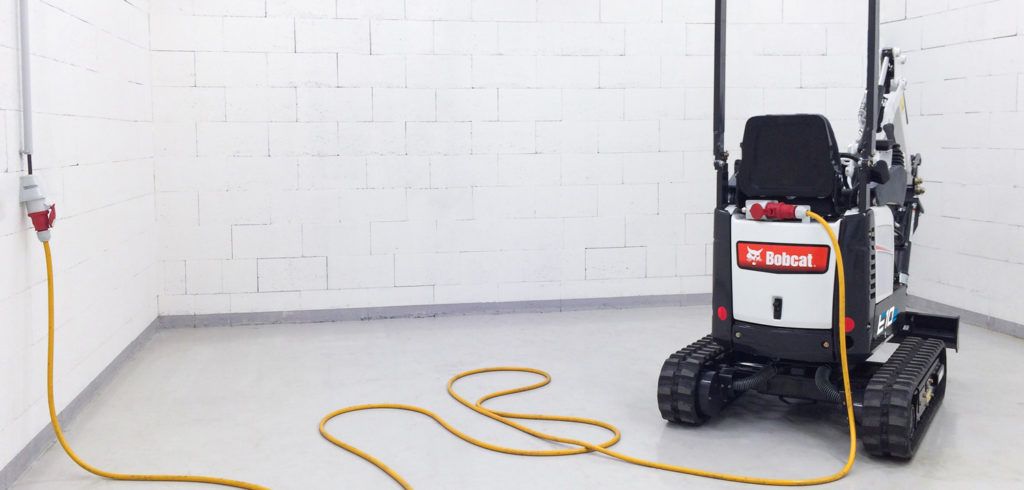 Across the board improvements
Noise levels on the electric mini-excavator are now 16dB(a) lower than the original model at 64dB(a), while the vehicle's patented electrohydraulic powertrain system utilizes the electric motor capabilities while all electric powertrain components are fully sealed – meeting the IP67 rating, as well as the construction equipment industry's requirements for robustness.
A Bobcat spokesperson said, "The E10e electric mini-excavator combines the successful features and high performance of the E10z for working in confined spaces, with its safe, near silent, zero-emission design.
"As a result, Bobcat is confident that the E10e provides a very attractive solution for rental companies and contractors alike, for indoor demolition, basement projects and in other sensitive areas where low noise and/or night-time work are mandatory."
Having sold more than 10,000 of the diesel version in the last decade, engineers at the company's innovation center in Dobris, Czech Republic, worked in conjunction with electric vehicle specialists to develop the fully electric model.
With a width of 72cm, no emissions, low noise operation and a ZTS profile, the machine can easily pass through standard doors as well as enter and exit typical lifts – making it ideal for indoor applications such as demolition and basement construction.