Bobcat has announced it will be presenting its first fully electric, 1 metric ton mini-excavator at Bauma this year. With zero tail swing (ZTS), the new E10e is based on the company's successful conventional off-highway vehicle – the E10.
Having sold over 10,000 of the diesel version in the last decade, engineers at the company's innovation center in Dobris, Czech Republic, worked in conjunction with electric vehicle specialists to develop the fully electric model.
With a width of 72cm, no emissions, low noise operation and a ZTS profile, the machine can easily pass through standard doors as well as enter and exit typical lifts – making it ideal for indoor applications such as demolition and basement construction.
By coupling the E10e to an external Bobcat supercharger during the operator's normal work breaks, the vehicle is capable of operating for an eight-hour working day.
A Bobcat spokesperson told iVT, "Demolition is one of the main applications for the E10e. The other is in noise-restricted areas like hospitals, cemeteries and urban areas. It is the same size as the normal e10. The batteries fit in the normal frame. It can be charged during a lunch break, so you can work the whole, day which is very important for customers."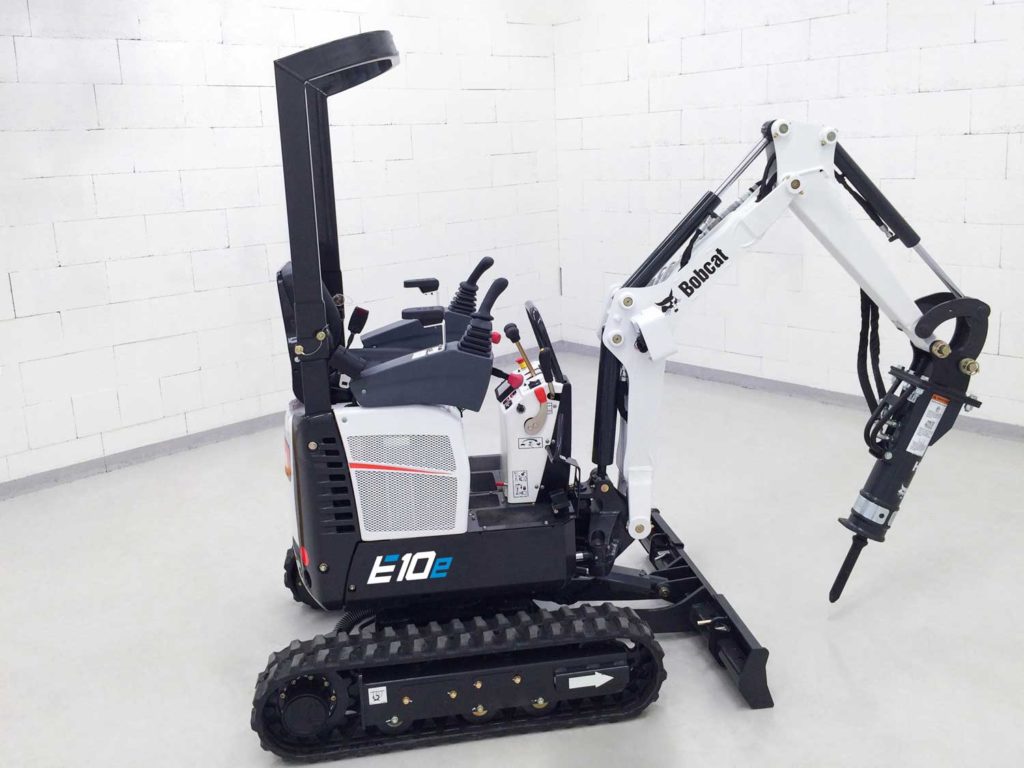 At Bauma 2019, the vehicle will form part of the company's entire mini-excavator range display, including the R-Series that will be making its debut at the trade fair in Munich, Germany.
In addition to the mini-excavators, the OEM will present models from its material handling, earthmoving, roadwork, landscaping and demolition product portfolio including telehandlers and compact loaders.
At Bauma 2019, the Bobcat stand will promote every area of Bobcat's business, with a vibrant show of brand-new and existing Bobcat products and their applications. The exciting display of Bobcat machines will be complemented by advanced augmented reality technology. The stand will also include areas dedicated to the company's enhanced aftermarket parts and services as well as financing solutions."
Interested in finding out more about the latest breakthroughs in electric industrial vehicles? Check out the  Electric & Hybrid Industrial Vehicle Technology Conference, which takes place during iVT Expo, on February 13-14, 2019, in Cologne, Germany.