Caterpillar has increased productivity on its forestry wheel loader and extensively upgraded the entire M Series range with a host of technological features.
The 2019 update means maintenance costs have been reduced, while operator comfort and payloads on the 950M to 982M vehicles have also been improved.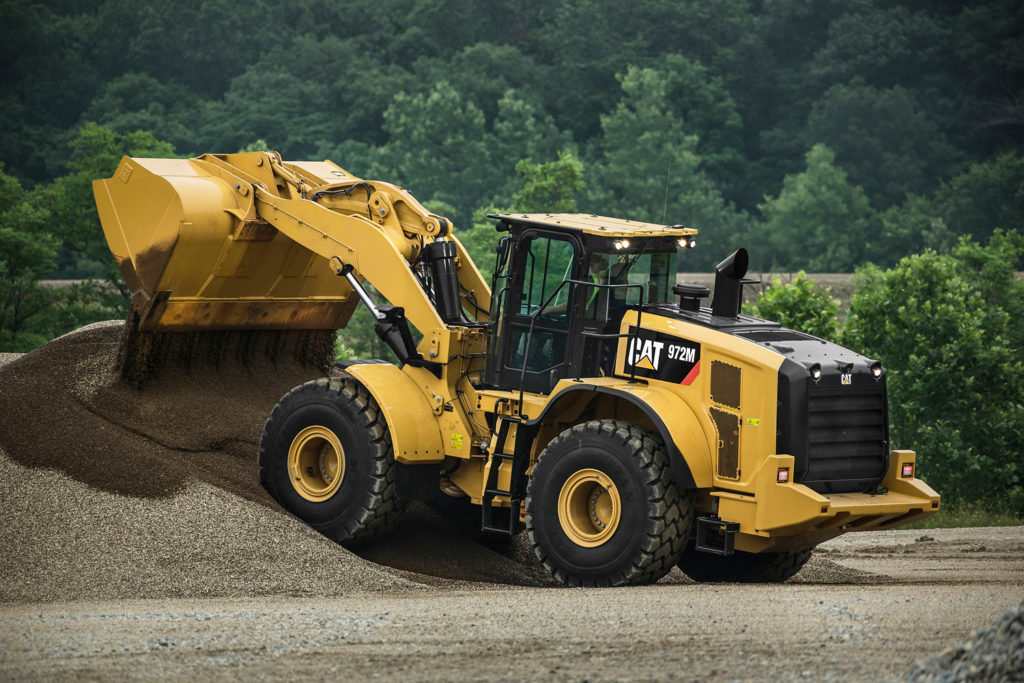 The new 982m forestry vehicle is capable of lifting 28,000 lb (12,700kg) with a pin-on mill yard grapple and has a larger tilt cylinder, upgraded rear frame and heavier counterweight compared with its predecessor model. Third-party logging grapples and woodchip buckets are available as accessories.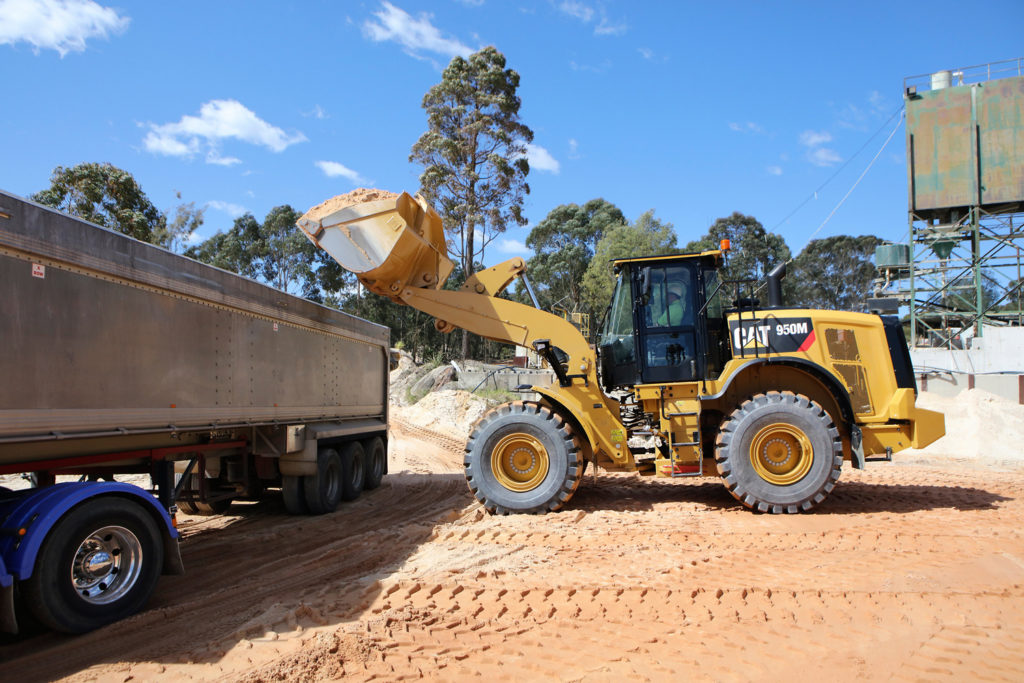 The 982m high lift has increased its dump clearance under the bucket pin from 15ft 6in to 16ft 10in, a big upgrade from the standard version, and also includes a new lift arm, tilt cylinder and tilt link, and the counterweight from the 982m aggregate handler.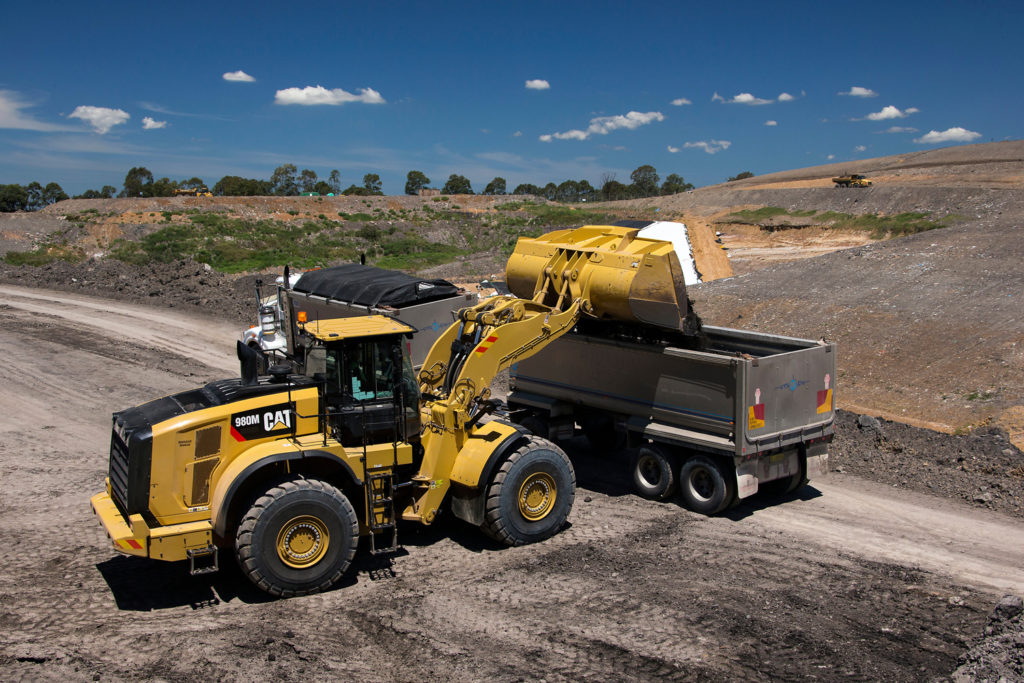 Intervals between changing engine oil, the engine oil filter and hydraulic oil filter for all US EPA Tier 4 Final and EU Stage V models have been doubled to 1,000 hours, with estimates suggesting a 16-23% cost reduction in a 6,000-hour period.
A seating upgrade means customers now have three trim levels, offering enhanced operator visibility and customizable ride stiffness options.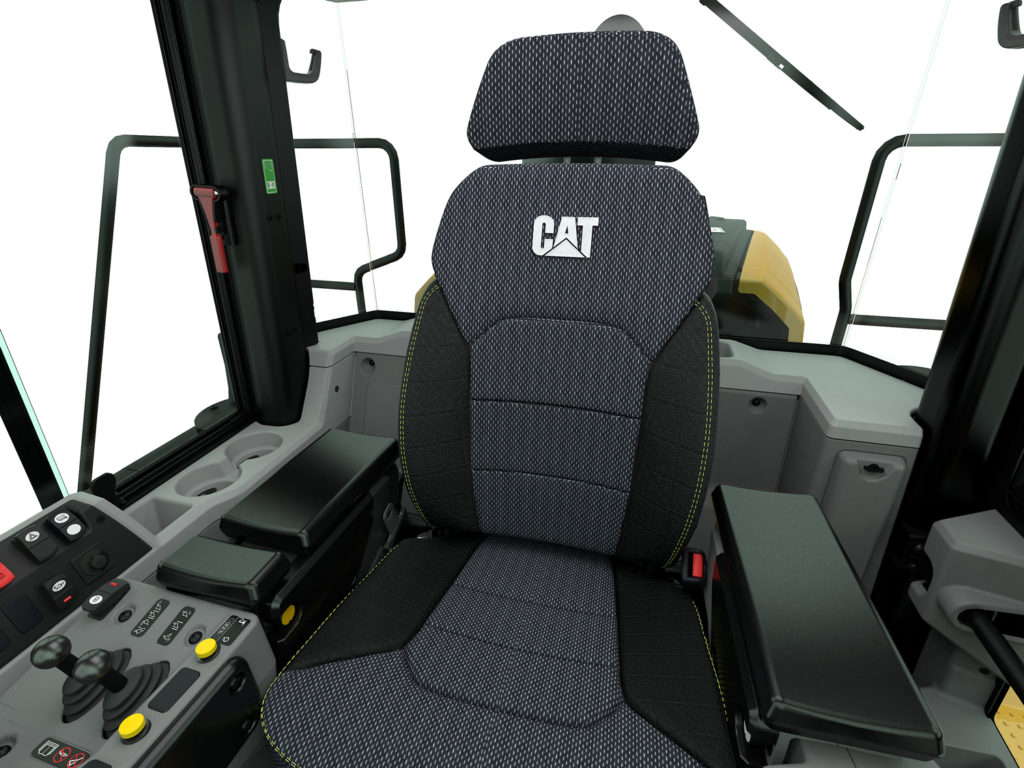 Caterpillar engineers have made the disposal of used elements easier, making it less costly to replace parts by converting fuel and engine oil filters into cartridges as they consist of fewer parts. It is also possible to control the stiffness of the vehicle by adjusting the suspension; this feature was available on the previous model but has been upgraded to be more precise and now comes with hydraulic steering – making the vehicle smoother to turn and a smoother ride in general.