Manitou Group is entering the world of video games to make promoting its rough-terrain handling vehicles more fun.
The OEM has signed a partnership with Giants Software and will have three of its vehicles incorporated into the latest version of online video game Farming Simulator 19.
On sale from tomorrow (November 20), the game will include the MLT 737-130 PS+ telehandler, the MLA-T 533-145 V+ articulated telescopic loader and the MC 18 rough-terrain forklift model.
Arnaud Sochas, product manager of the agricultural range at Manitou, said, "Farming Simulator is the favorite video game of farmers today, with over 15 million copies sold in 10 years. It is exciting to be able to show off the features and benefits of our solutions (machines, options, and attachments) in highly realistic environments. Our aim is to promote these models through Farming Simulator, while offering players the opportunity to come and see the machines 'in real life' when they are exhibited at trade shows."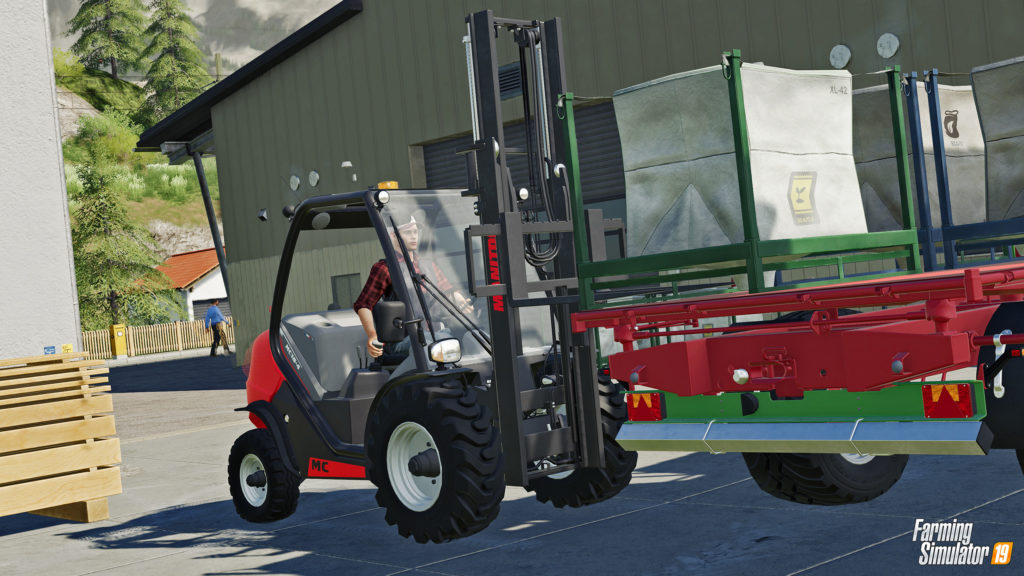 Expanded vehicle range
Thanks to this partnership, the group will be able to contribute its latest innovations and even expand the represented product range within Farming Simulator in the future. In addition, the Manitou group's booth will include a game demonstration area during upcoming international trade shows such as SIMA in Paris in February 2019.
Thomas Frey, creative director at Giants Software, said, "The Manitou group has established an international reputation in the handling sector. It was important for us to be able to represent them in this new edition. These three models offer a very wide range of applications, which will obviously make all our players very happy."