Ausa gave its reversible dumper its British debut at Plantworx earlier this month.
Launched internationally at the beginning of 2019, the DR1001AHG is the firm's flagship product and was featured at the Peterborough show alongside its 2-3.5 metric ton forklift range and the upgraded T144H compact telescopic handler.
With a 10-metric ton loading capacity, the construction machine has a 180°-reversible driving position substantially improving visibility on the vehicle for the operator. Featuring a comfortable hydrostatic transmission, it also has an onboard front camera, and a fully enclosed ROPS/FOPS heated cab.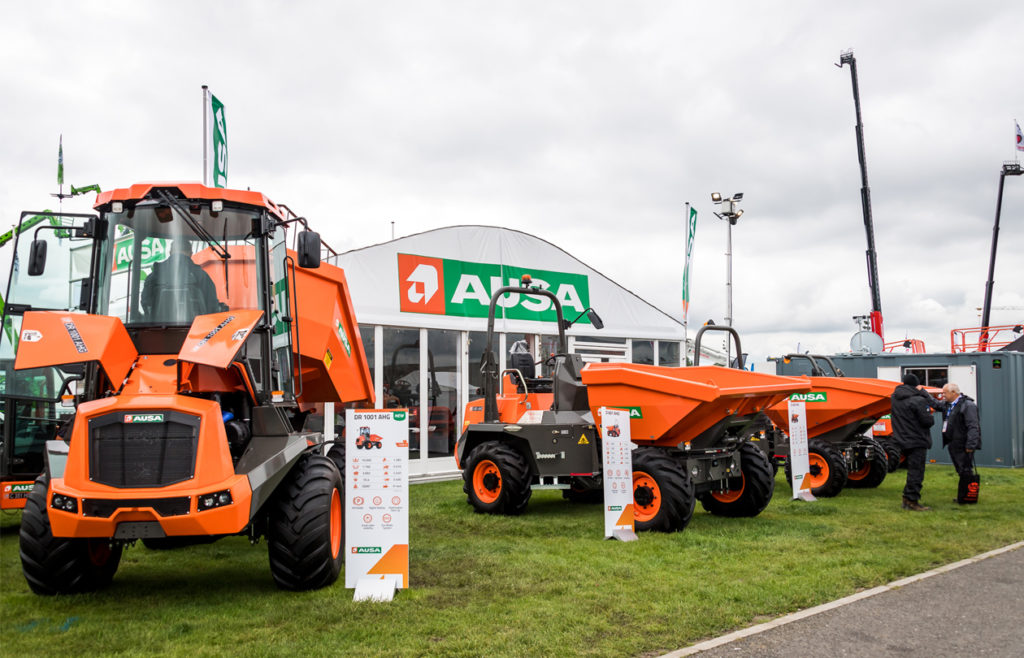 Hill-stop and smart-stop technology are included that in the former case automatically regulates revs for lower consumption and turns the engine off when not in use for the latter case.
Russell Perrett, country manager of AUSA for the UK and Ireland, said, "We are very happy with our results after this edition of Plantworx, with significant new orders, area dealer enquiries and key targeted agreements that will undoubtedly strengthen our presence across the country. Despite the adverse weather, spirits were still high as many people attended the trade fair to support this key event in the UK Construction calendar. Visitors were able to see our new products first-hand, reinforcing our position as a company committed to safety, the application of technology and innovation within in our products, as with DR1001AHG, the new reversible dumper, which had a big impact on visitors thanks to its aggressive lines, technical characteristics and class leading visibility. In addition, the T144H telehandler also created great interest thanks to its compact dimensions, as it is the only one in its category that can be transported with a conventional trailer and is fast becoming the machine of choice on space restricted sites."