Volvo's LX1 impresses in real-world tests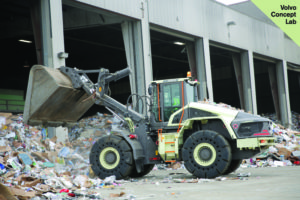 Volvo Construction Equipment's LX1 prototype hybrid wheel loader delivers fuel-efficiency improvements that exceed the 35% target set for the vehicle. Under real-world testing conditions, the electric hybrid vehicle achieved up to 50% better performance than a conventional counterpart.
Waste Management carried out the field tests, while Calstart conducted emission testing on the machine in California. Beginning at Redwood Landfill and Recycling Center in northern California, results showed around 50% improvement in fuel efficiency, which equates to a 35% reduction in fuel consumption and greenhouse gas emissions.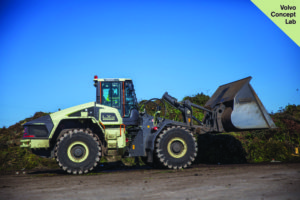 In a second test at Moreno Valley Transfer Station, the LX1 achieved fuel efficiency improvements of 45% – with both sets of results beating the 35% figure set at the start of the project.
"We are pleased with the results from the field testing," said Scott Young, electromobility director at Volvo CE. "Although we'd already seen the LX1 reach up to a 50% improvement in fuel efficiency in our internal tests, every application and operator are different. Because of this, we were aiming for a 35% improvement in fuel efficiency in this project. But we are happy to say that we've significantly exceeded this figure and achieved similar results to those recorded at our test site in Sweden."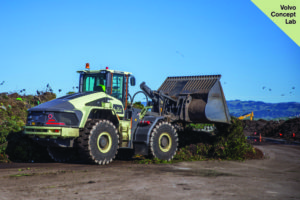 The California Energy Commission provided over US$1.8m of funding for the LX1 project through its Alternative and Renewable Fuel and Vehicle Technology Program. The program invests up to US$100m per year to support advancements in alternative, renewable fuels and the vehicles powered by them in California.
"The Energy Commission is pleased to invest in projects like the development and demonstration of Volvo's LX1 electric hybrid wheel loader," said Janea A Scott, one of five Commissioners on the California Energy Commission. "Demonstrations like these help improve the viability of cleaner, less polluting technologies for near-term market adoption in California's commercial goods movement, transit and other sectors."