Liebherr has developed an electric-powered lift for its mobile harbour cranes.
Presented at the TOC Europe 2019 in Rotterdam, Netherlands, this week, the LiUP crane drive elevator is powered by an electric motor with a lithium-ion battery and is equipped with an efficient energy recovery function.
As the lift is lowered 40% of energy can be recovered, while an additional advantage of the electric drive concept is that many of the cables that can be a nuisance for operators are removed.
Once it is parked at the bottom, the battery begins to be recharged and can also be recalled by remote control from the operator's cab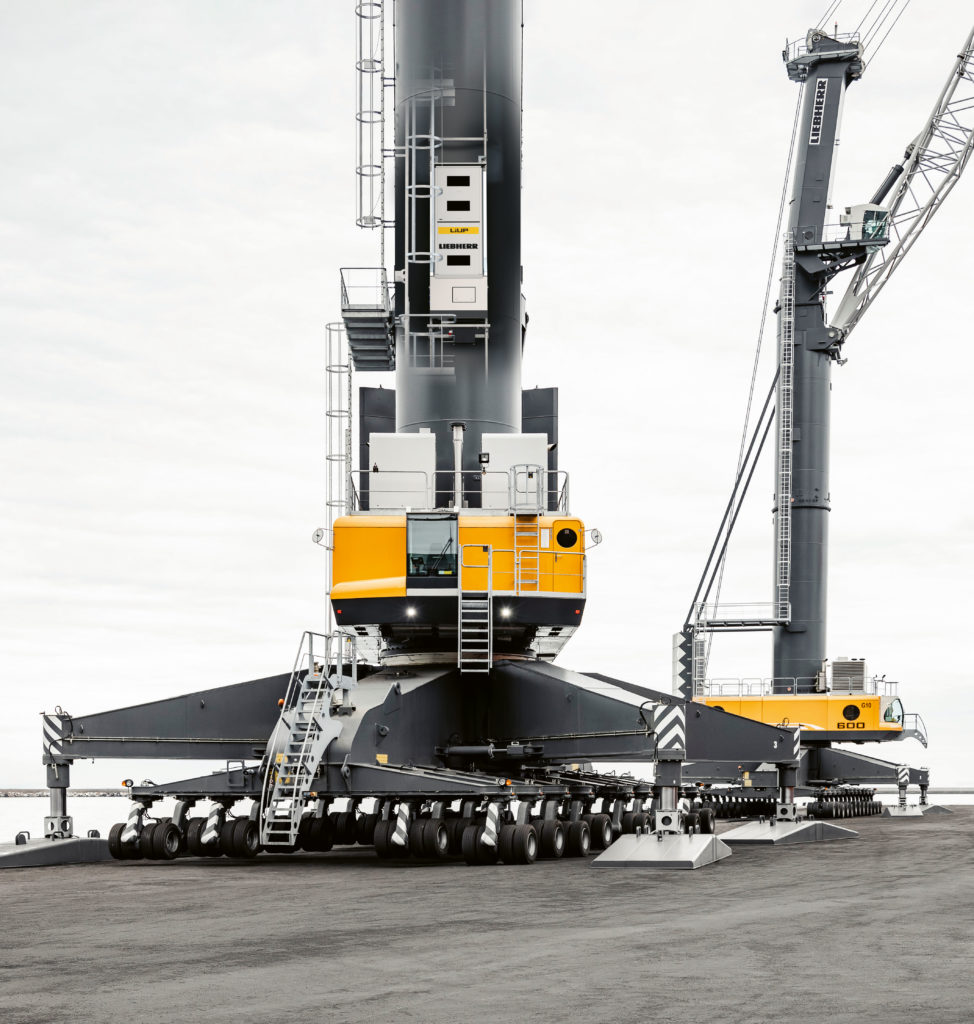 Designed to transport the operator in a safe and efficient way to the cab, the in-house developed elevator is capable of taking two individuals or a payload of up to 200kg.
Already successfully deployed on the OEM's tower cranes for a number of years, the system was awarded the gloden innovation prize at Intermat 2015.
Also featuring several functions to protect the safety of crane operators and service technicians, stopping positions at both ends of the mobile crane are monitored by three limit switches, while a clamp brake reacts when the elevator starts moving too fast. Additionally, onboard inductive sensors continuously check whether a guide rail is installed or not.