Volvo's new electric excavator is helping to build a major eco-friendly display at the iconic RHS Chelsea Flower Show.
Construction of the Morgan Stanley Garden, one of the London-based show's main gardens, began with the ECR25 machine breaking ground on the foundations earlier this week.
In keeping with the garden's designer, Chris Beardshaw's aim to create an aesthetically pleasing garden but with a lighter environmental footprint, the zero emissions excavator also delivers lower noise levels, energy costs and maintenance requirements.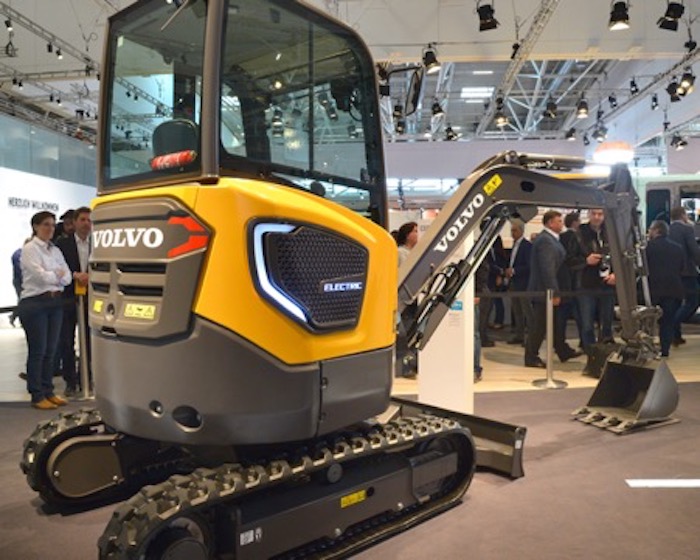 The project will showcase the machine's capabilities for inner city environments as Ahcène Nedjimi, electromobility specialist at Volvo Construction Equipment, said, "What greater way to showcase the true potential for electric machine technology than on this global platform.
"Volvo CE has always been committed to delivering zero emissions in the construction industry and now we are fulfilling this promise with a machine that represents a brighter future not only for our industry, but for society as a whole.
"This exciting project is the best possible demonstration of how we are driving forward sustainable innovations with our partners across any and every task, big and small."
Sourcing a range of environmentally-friendly materials and building methods to create the garden, the ECR25 will be excavating the site, trenching for tree pits and for a water feature.
More than 157,000 visitors are expected to attend the five day-long RHS Chelsea Flower Show when it opens to the public on May 21.