Kohler is helping off-highway OEMs downsize with an efficient hybrid power generation system.
Designed to provide a combination of electric and mechanical energy, the K-Hem unit havs been developed specifically for certain corners of the market.
"After analyzing the market case by case, we realized there is a series of applications fitted
with over-dimensioned engines for specific features," explained a Kohler spokesman.  "Their operating cycles do not need all the power that the engine is capable of delivering, or does not need it all of the time.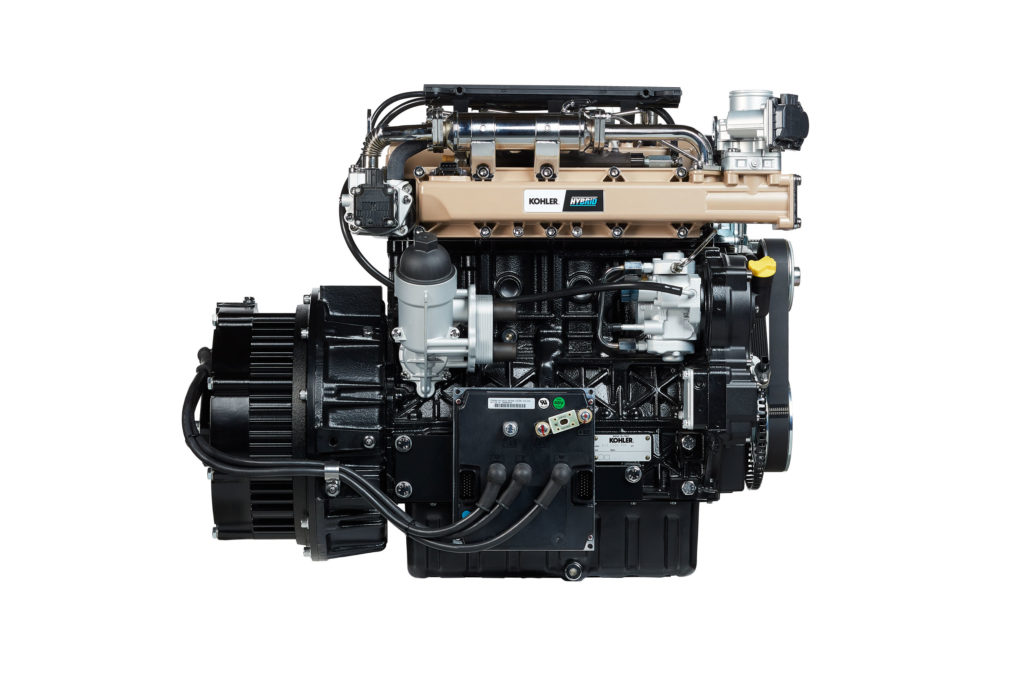 "Consequently, we identified two thresholds that are particularly interesting: 19 kW, i.e. the limit for Stage V legislation's requirement for the use of diesel particulate filters [DPF], and 56 kW above which the same legislation also requires the use of selective catalytic reduction [SCR]."
The new K-Hem 2504 consists of the firm's Stage V-compliant KDI 2504TCR diesel engine and a 48 V electric motor guaranteeing 19.5 kW peak power and 9 kW of continued power. Minus SCR, the system provides efficient DPF management using the heat created to recharged the battery pack.
The spokesman added, "We do not intend to drive the process of electrification at all cost, but are committed to exploiting the potential of every source of energy in order to reach a truly optimized performance of applications based on operating cycles.
"Our hybrid solutions are not designed to offer a simple downsizing, but to be part of a broader concept of the rightsizing of applications, namely choosing the right size: the most suitable size for each specific application. Kohler offers constructors a full range up to 105 kW, which investigates different sources of energy that are increasing and diversifying as time goes by."