National Crane has announced it has developed a tractor-mounted version of its popular boom truck in eight months. Designed for oil field and taxi crane applications, the 30-metric ton NBT30H-2 TM features 360° stability and a 69ft boom.
Created in response to customer feedback, it went from concept to production in eight months and will make its international debut at the Permian Basin International Oil Show this week, before serial production starts in Q1 of 2019.
"The NBT30H-2 TM is the next evolution of the boom truck, adding a tractor mount for oil field and taxi crane work," said Bob Ritter, product engineering manager at National Crane.
"It was built thanks to a winning combination of speed of engineering and focus on the customer. We've designed this machine to be road legal in all 50 states, without special permitting, and provide superior ROI."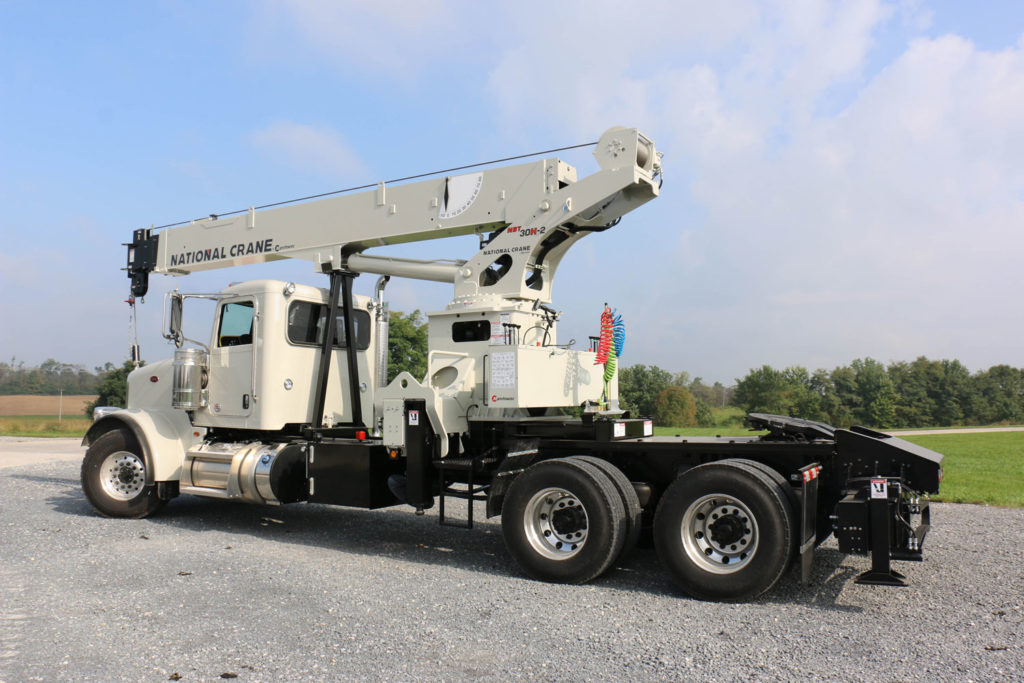 Superior to traditional models
The 69ft boom provides the vehicle with a 78ft max tip height which is superior to the 51ft of traditional tractor mount boom, while 360° stability is achieved with or without the trailer attached, thanks to the out and down main outriggers and stabilizers, as well as a fully integrated heavy-duty front outrigger.
The hoist features a two-speed, high-performance planetary winch with a 390ft, 9/16in rotation resistant wire rope that has a 7700 lb single line pull.
A sturdy boom rest has been placed right behind the truck cab for solid boom support in the rugged oil field environments and quick, easy access to the truck engine for serviceability. A fixed position fifth wheel maximizes loading distribution on the truck and trailer.
Additionally, with nearly 5ft of truck frame space available between the crane's frame and the back-of-cab boom rest, customizations such as platform installation, chain rack storage and tool boxes are possible.