Yanmar has successfully demonstrated precision positioning technology on its autonomous tractors in Thailand.
Participating in a field test of autonomous agricultural equipment, held by the Japan International Cooperation Agency (JICA) in Sri Racha district of Chonburi, southeast of Bangkok, the firm presented the labor-saving benefits of its system on its Robot Tractor, the YT5113A.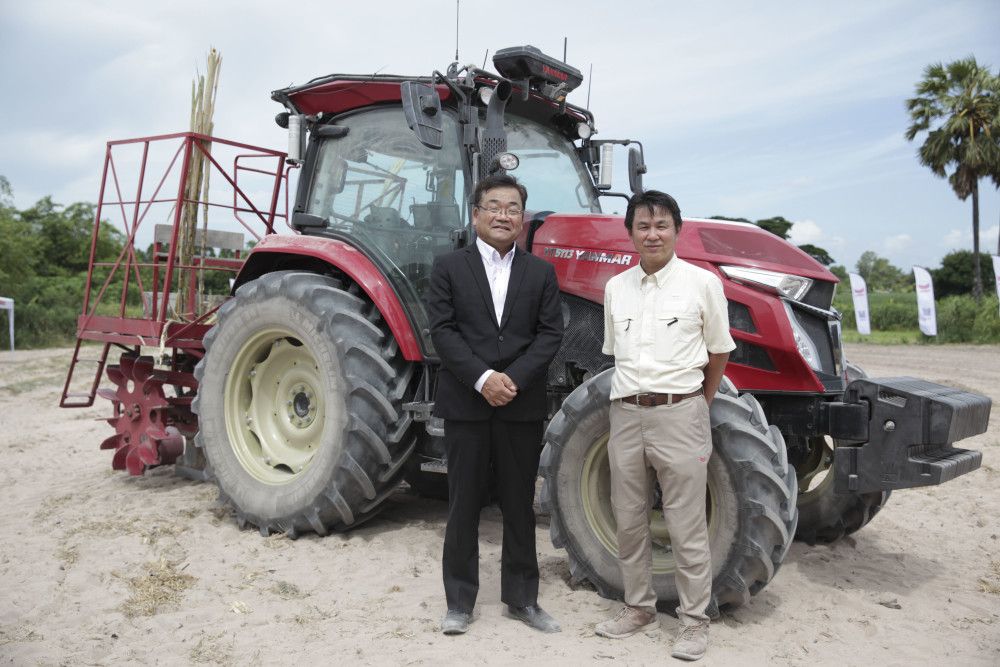 Having gone on sale in Japan since October last year, Yanmar's presence at the event was to support development of agricultural technologies in the south east Asian country where the agricultural population is expected to fall.
In addition to forward drive, in auto mode, the tractor can automatically reverse, stop and execute turns, while in linear mode certain driving manoeuvres are performed by hand but can still travel back and forth without operator input. Switching between the two modes is possible.
Operation and settings are controlled via a durable, dustproof and waterproof 10-in. tablet to assure reliability in the often-harsh environment of farming. Also, it allows for one person to operate two tractors, as the tablet in the manned tractor can be used to operate the unmanned tractor side-by-side with the manned tractor, or even in reverse.