Keestrack will be presenting its latest mobile crushing and screening equipment at this year's Bauma China.
The company's B4 haw crusher, the H4e cone crusher, the R6 impact crusher and the K6 Scalper will all be on display at the show in Shanghai from November 27-30.
With less wear and improved crushing capacities due to its double-deck vibrating pre-screen (2.3 x 1m), the B4 can produce an hourly output of as much as 400 metric tons. A hydraulic automatic gap adjustment helps to prevent clogging and automatically adjusts the jaw plates to compensate for any wear.
Weighing 46 metric tons, the fully hybrid H4e can be transported as one-piece and has an optional three-deck hanging screen. Its onboard diesel engine drives the alternator, providing power to the electric motor of the crusher and to the separate e-motor/pump unit for all the hydraulic drives on the machine.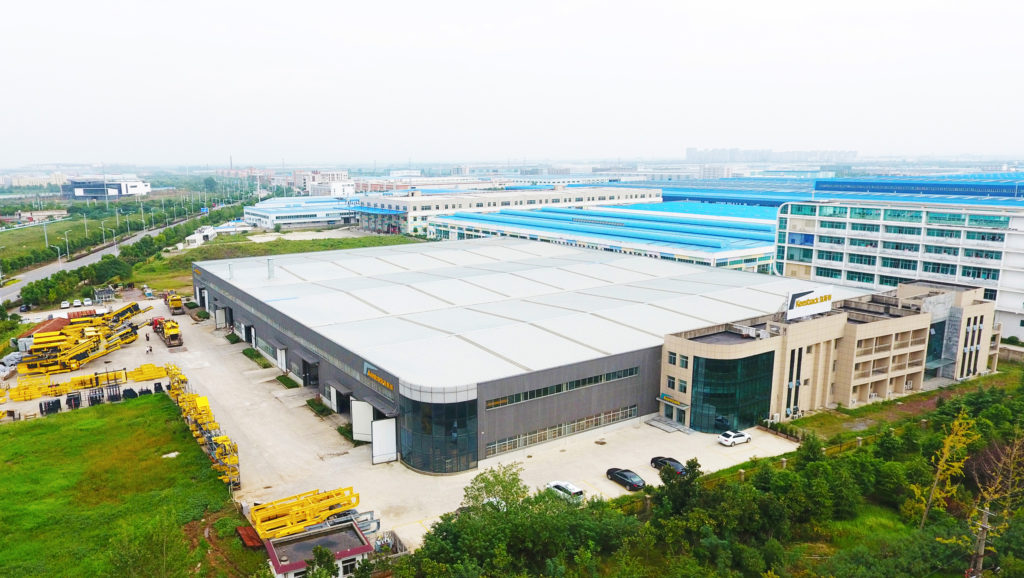 Fully automated
The fully automated unit produces up to 250tph at maximum feed sizes of 185 mm. To optimize production, the plant can be optionally equipped with a pre-screen with fines chute and with a highly efficient three-deck secondary screen module with recycling conveyor for closed-circuit processing.
The large measurements of the hanging screen (effective area: 3 x 5.4m²) and large stockpiling capacities of the conveyors prevent bottlenecks in producing up to four highly defined quality end products.
The R6 weighs just over 61 metric tons and has an efficient 1300-series crusher with an inlet of 1.3 x 1.2m and a rotor weight of 6,100kg. The mobile impact crusher has a crushing capacity of 500 metric tons/hour and uses a load-sensing hydraulic system to reduce fuel consumption by a quarter – compared with traditional diesel/hydraulic systems.
The K6 has a standard heavy-duty plate apron feeder, a double deck screen of 4.5 x 1.8m and a crushing capacity up to 600 metric tons an hour. It is also available with a hybrid plug-in electric drive.