Bobcat is expanding its telehandler range with the addition of two new machines.
Now offering a choice of 13 rigid frame models for applications in construction, rental, recycling, waste and general industry, the TL43.80HF and TL30.70 ensure the maximum lifting capacities cover 2.6 and 4.3 metric tons with lifting heights from 6 to 18m.
The high performance TL43.80HF combines a maximum lift height of 8m and the maximum lift capacity of the range.
Due to the box welded frame, a low load center, the long wheel base and the new large rear counterweight, the new machine has very high stability and enabled Bobcat engineers to reduce the overall dimensions to a width of only 2.3m and less than 5m long.
With a turning radius of 3.71m, the telehandler is powered by a Bobcat 130hp engine that gives the vehicle a maximum travel speed of 40km/h.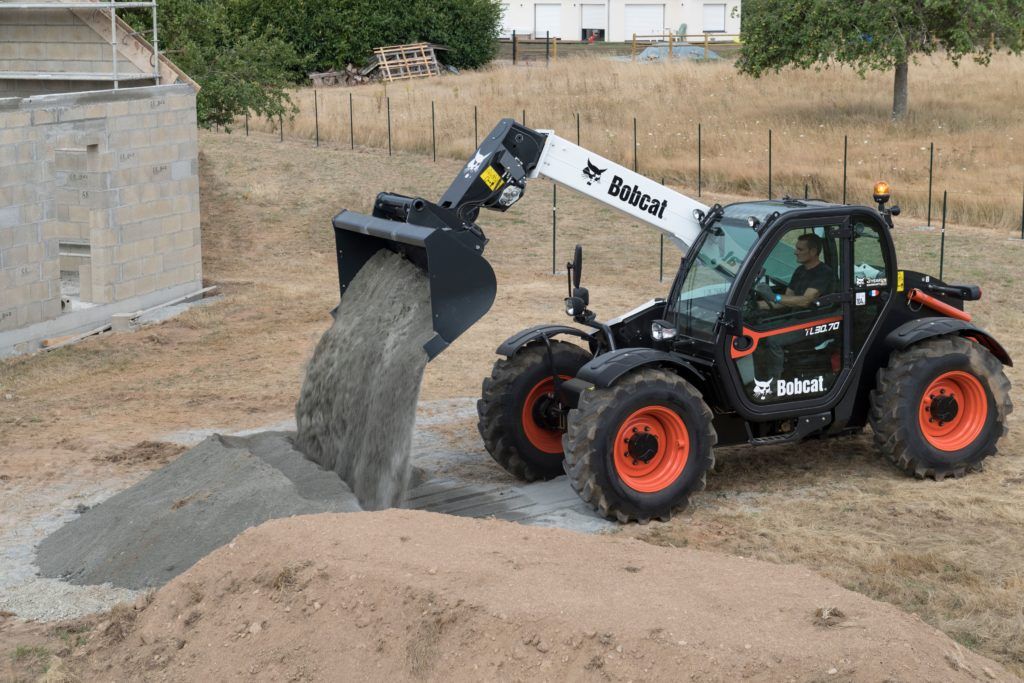 John Suggitt, who runs construction, storage and farm businesses in Driffield in East Yorkshire in the UK, having had his new TL43.80HF telehandler supplied by local Bobcat dealer, AMS Bobcat Ltd, said, "Our new TL43.80HF has been a fantastic investment, combining excellent lifting capability with superb compactness. I was looking for a telehandler that could lift 4 tonne and offer a reach of 7 m, but with the TL43.80HF, I can lift a massive 4.3 tonne with a lifting height of 8 m. Being 20 cm shorter than the equivalent 7 m machines, the TL43.80HF gives me the compactness and productivity I need to work in the tight spaces on site and in my storage facilities."
Providing a lift capacity of 3 metric tons, the compact new TL30.70 reaches a maximum height of 7m and is just 2.1m wide for working in tight spaces.
Powered by either a Bobact 75 or 100hp engine, the machine has a top travel speed of 40km/h.
Olivier Traccucci, Bobcat Telehandler senior product manager, said, "At Bobcat, for over 60 years, we have been constantly innovating the market – always developing new machines for customers' needs. The new TL43.80HF and TL30.70 continue this legacy as they complete our range of telehandlers and ensure customers can benefit from unmatched loading productivity and lift capacity. Bobcat machines are made for tough jobs, whilst still providing all the agility and versatility any application would require."