Caterpillar, Komatsu and Atlas Copco vehicles at a Siberian gold mine are now all being operated remotely, thanks to technologies provided by RCT.
Moving to autonomous operations at Polyus's Olimpiada surface mine in Krasnoyarsk in Eastern Siberia, Russia, has substantially increased productivity at the site while both the safety and comfort of operators has also been enhanced.
Remote control technologies tailored specifically for a fleet of five Cat 777F trucks, a Komatsu 1 PC-3000-6 hydraulic shovel and D-275A-5 dozer, as well as an Atlas Copco DML drilling rig were all designed, manufactured and installed by RCT's bespoke Custom department.
Successfully fitted, it means a single operator can quickly swap between machines as and when the job requires, enabling them to simultaneously clean up landslip while continuing production in the same area.
Caterpillar dealer Vostochnaya Technica (VT) oversaw the complex project at a site that operates 24 hours a day, every day of the year.
VT technology manager Alexander Voroshilov said, "For VT this project is not only the biggest technology project, it is a good example of strong partnership with RCT and good relations with our customer Polyus.
"The project involved 40+ employees from VT, RCT, Neman and Sercons working on different project stages, [and]four tonnes of high technology RCT equipment was delivered from Australia to the remote mine site in Russia. It also encompassed specially designing and building two operator stations, obtaining six certification (permission) documents and it took six months for installation, full testing and commissioning.
"VT and RCT have been partners for more than eight years, we worked as one team to complete this project and to provide a comprehensive solution to our customer."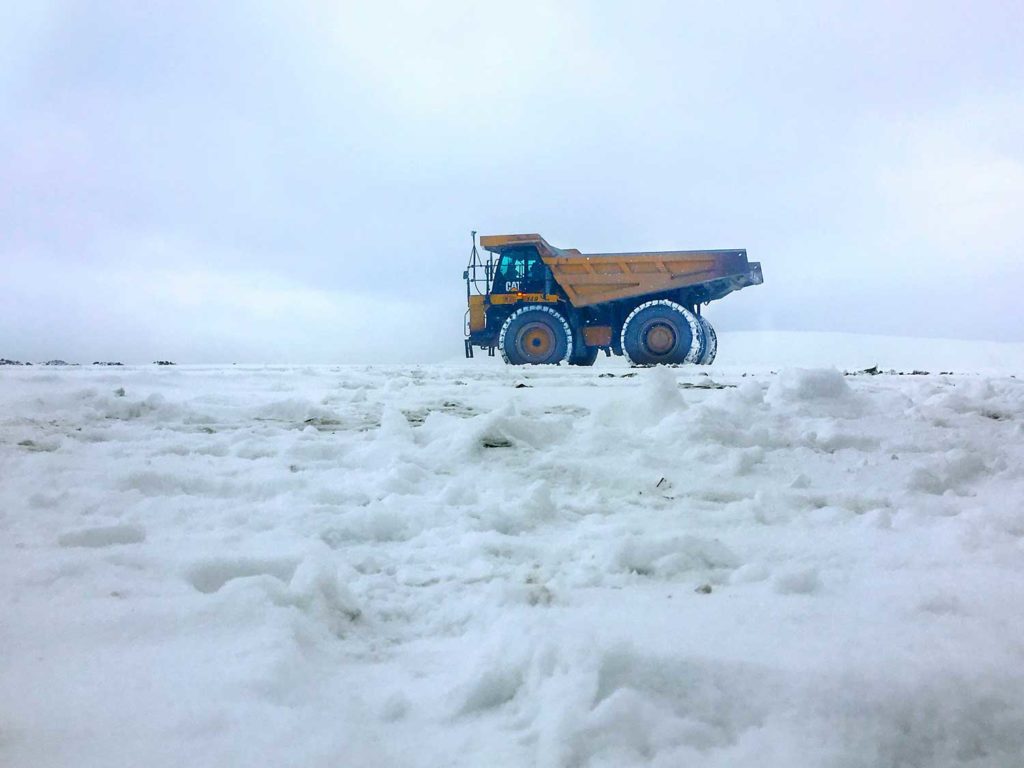 Weather-resistant
Two control centers have now been deployed on-site, providing operators with a pleasant working environment sheltering them from the harsh Siberian weather.
The autonomous technologies fitted on each of the eight vehicles have also been designed to withstand the extreme temperatures, and all components can work efficiently in temperatures ranging from -45°C to +45°C.
The extensive project also required a reinvention of the design of RCT's existing drill console installed on the Atlas Copco drilling rig. Maintaining the same functionalities, it has now been downsized and consists of four joysticks that can be used over four different modes to perform 50 different functions remotely.
RCT's CIS business development manager, Stephen Macarow, said, "Everything we have implemented on this console has been to serve a specific function. It was important we catered to every function the operator would have, as if they were in the cab of the machine."
Interested in autonomous industrial vehicles? Check out the Autonomous Industrial Vehicle Technology Conference, which takes place during iVT Expo, on February 13-14, 2019, in Cologne, Germany.