Liebherr has formed a partnership with Magni, a five-year-old Italian company that manufactures rotary telehandlers.
The two companies first came into contact at the 2016 Intermat exhibition in Paris, where they both recognized the improvement potential in the rotary unit. As a result, Liebherr drive units have been used in Magni telehandlers since 2017.
The Liebherr drive unit consists of a type DAT 200 backlash-free gearbox, a high-pressure, high-speed hydraulic motor and special brakes. The entire slewing drive increases the machines' precision and stability, and allows safe working at greater heights. Compared with single-stage solutions, three-stage drives from Liebherr enable smoother movement of the boom.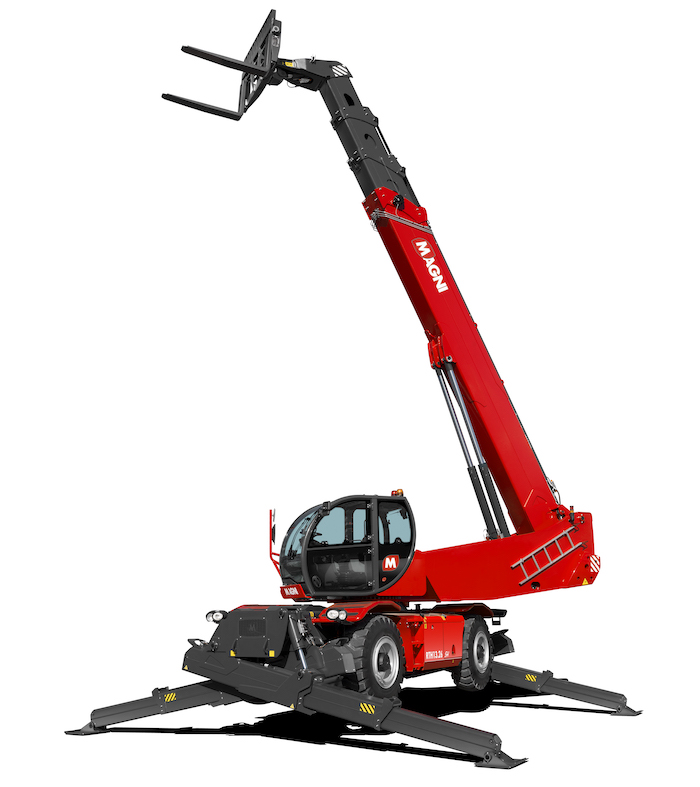 All Liebherr sun and planet gears are optimized to minimize circumferential backlash. The inner gears are made of tempered steel.
The first jointly produced machines were successfully tested in 2017. Now, Magni equips nearly all of its models with slewing drives from Liebherr.
"Together, we are indeed a good combination that brings us great benefits," said Riccardo Magni, CEO, Magni.
"We have a very solid, open working relationship that benefits everyone, especially our customers," said Enrico Menozzi, head of drive sales technology, Europe, at Liebherr.
Magni rotary telehandlers operate at heights of up to 46m (150 ft) – the world record for rotating models.