Caterpillar has announced a redesigned and updated 777 off-highway truck model, the 777G, with improved mining and large earthmoving applications, fuel efficiency, productivity and operator amenities.
Replacing the 777F, the new G Series has a rated payload of 98.4 tons, with a standard-body volume (SAE 2:1) of 64.1 m3.
Powered by a Cat 32 ACERT US EPA Tier 4 Final/EU Stage V emissions standard-compliant engine, it delivers 1,025hp (765kW), engine torque has increased by 7% compared to the outgoing model, and reaches a top speed of 67.1km/h.
The engine also has a number of fuel-saving features. These include a mode that allows the transmission to intermittently shift to neutral when idling in a forward gear to avoid stalling the torque converter and increasing engine speed. Another engine mode can stop the engine when the truck idles in park for more than a pre-set interval, while speed limiting provides an alternative to gear-limiting for enabling fuel-efficient engine speeds during travel.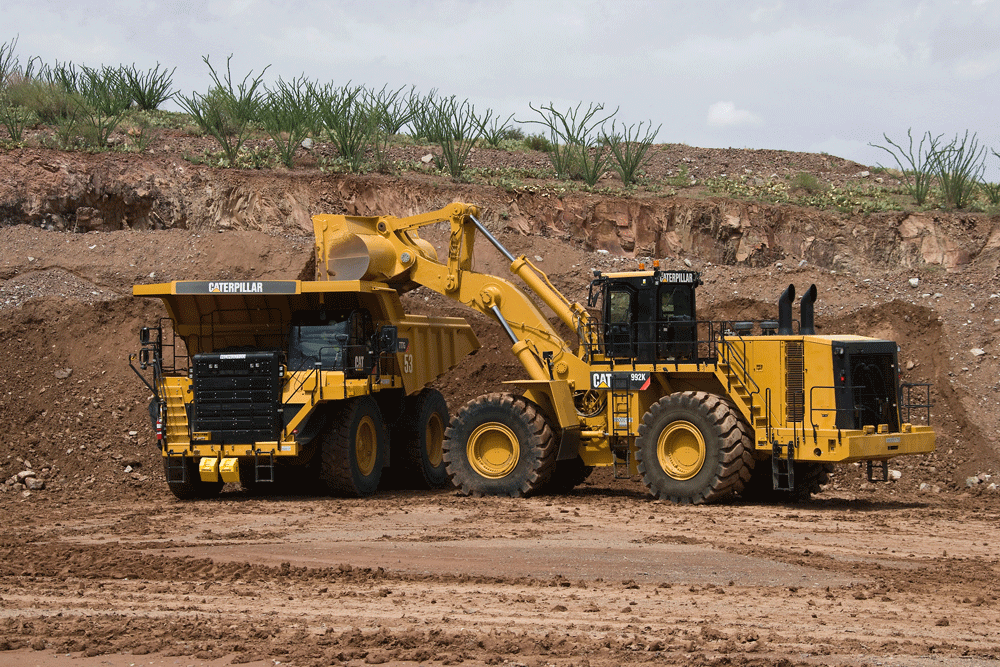 Featuring a redesigned cab, entry and exit has been simplified while new seats for the operator and trainer have been added. A new console with an integrated hoist-and-shift lever reduces fatigue for the operator, while improved visibility of the work area and machine controls are enhanced with an object-detection system.
Safety has been further improved for the operator with roll-over and falling object protective structures integrated into the cab design. Wet-disc brakes are fitted to each wheel, offering parking brake and slope-holding capabilities.