Robotics company Matthews International has optimized picking and material handling processes in its autonomous machines. Designed for warehouse applications, the Autonomous Mobile Robots (AMR) feature a selection of attachments depending on the task at hand and will be on display at ProMat 2019.
Equipped with a motor-driven roller conveyor on top, the base vehicle can complement existing conveyor systems, or be deployed in areas where conveyor installation may not be possible. The powered rollers enable cartons, tote and other material to easily move on and off the attachment when required. 
For increasing picking productivity, a light-directed picking attachment optimizes zone, batch and cluster picking without the need for sleds or picking carts and enables operators to make picks within their zones while the robots transport the goods.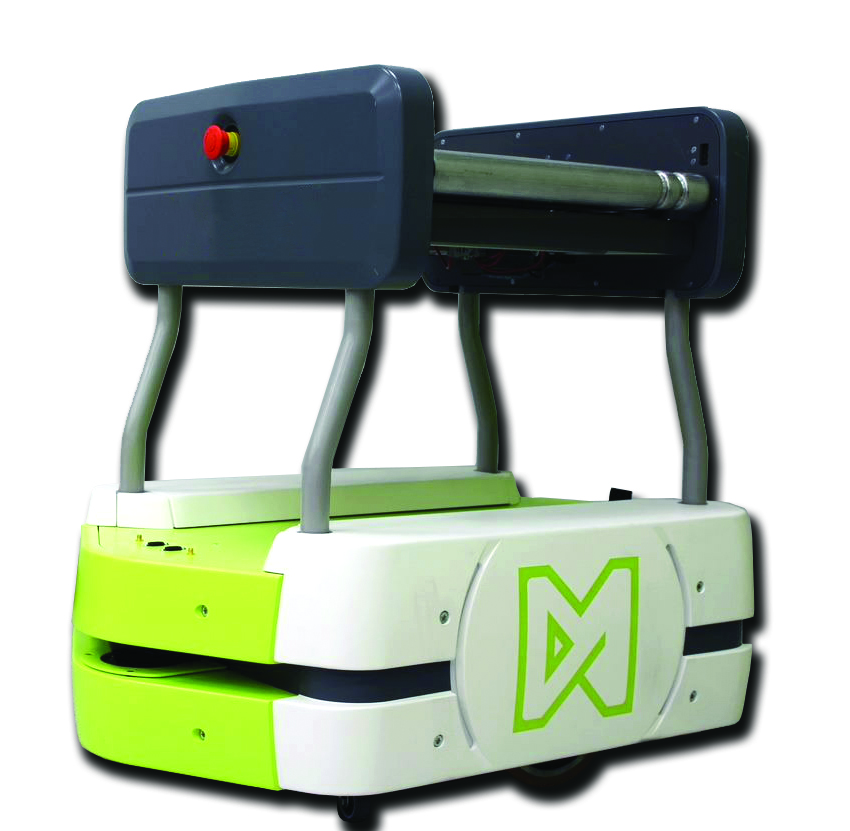 "The Matthews AMRs provide greater flexibility for dynamic environments, such as omnichannel order fulfillment operations," explained Dave Remsing, vice president of market development for Matthews Automation Solutions. "The bots manage repetitive work – such as handling and transporting cartons or totes – so associates can focus on value-added tasks, like picking and sorting orders."
Traveling autonomously, the robots use natural feature navigation – also known as contour or landmark navigation. It deploys 2D laser scanning of fixed points within the environment, mapping its path instead of utilizing reflectors, tape or other targets to maneuver.
"These bots complement more traditional materials handling automation, such as picking systems and warehouse execution software," said Gary Cash, vice president of Solution Development for Pyramid, a Matthews Automation Solutions brand. "They can either augment conveyor, carts and sleds, or provide a more agile pick routing alternative. By delivering more integrated, end-to-end automation, Matthews' AMR-assisted material handling applications enable users to achieve higher levels of productivity."
The AMRs will be on display in Booth S1631 throughout the MHI-sponsored ProMat in Chicago's McCormick Place, April 8-11, 2019.