JCB and Manitou Group have postponed production in Europe due to the pressures created by the worldwide coronavirus pandemic, but Wacker Neuson and Italian compact forklift OEM Mariotti are among those OEMs keeping production lines rolling, albeit with new working practices.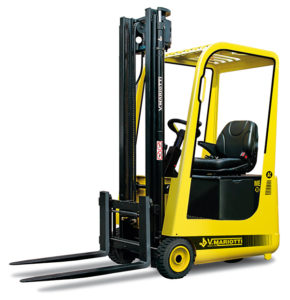 Mariotti
Forklift manufacturer Mariotti has become a beacon of hope for the Italian manufacturing industry, able to keep its factories running, even amid the strict nationwide lockdown, with no issues with supply chain or anticipation of a slowdown in the immediate future.
"The company had to reorganise the spaces and some internal procedures, but this did not have any consequence on our production processes, which, as always, are being carried out without delay," Mariotti's business development manager Francesco Bruno told Forkliftaction.  "We have been monitoring our main supplier of parts and, so far, no delivery issue is anticipated."
Forkliftaction also brought positive news from one of Mariotti's suppliers, Italian lift-truck attachment manufacturer Bolzoni. The company's marketing manager Annalisa Castelli explained that by having most staff working from home and employing distancing measures and extreme cleaning on the production line, business was continuing almost as usual.
"Production workers are working with masks, keeping the due distance from each other," said Castelli. "Everything is going to be all right."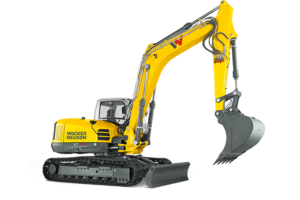 Wacker Neuson
Wacker Neuson's production programmes are not being stopped, but reduced from the end of this week and plant holidays planned for the summer will be brought forward at certain plants. Further, the Group will implement various models of short-time work. The extent of the production cutbacks will then be tailored to the conditions of the markets and the supply chains.
The sale of machines and services for the construction and agricultural industries will be sustained, as far as permitted by the local conditions. To date, the Wacker Neuson Group has a high level of inventory of machines and spare parts at its disposal, through which a considerable degree of supply capability is secured. Nevertheless, it expects partial delays in delivery due to the significant restrictions in logistic chains.
The Group's Chinese location Pinghu has resumed its activities in the meantime. The procedures regarding procurement, production and sales are increasingly normalising.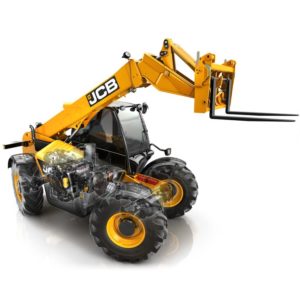 JCB
JCB is halting production for the rest of this week and the whole of next across the UK. Shop floor employees affected by the move will be paid in full during this period. No decision has yet been taken on what happens from the week commencing Monday, March 30th and beyond. Office staff will continue to work a 39-hour week, with many working from home, in support of the government's social distancing policy.
"These measures are unprecedented in the history of JCB but are absolutely necessary to protect the business," said JCB CEO, Graeme Macdonald. "As we continue to deal with the health implications of the COVID-19 pandemic, it has become more challenging to maintain business continuity in this volatile economic climate.
"In light of the fast-changing situation, we need to re-plan our production and, as a result, manufacturing at all UK factories will cease for the rest of this week and all of next week. This will allow us to take stock of the situation, re-plan our order book, prioritise products that are definitely required by customers, and ensure parts and components are reassigned to support the production of these products."
Mantiou Group
Meanwhile in order to limit the expansion of Covid-19, the Manitou Group has decided to close its operations in France until March 31, 2020. This provision concerns all French operations excluding spare parts, customer support and some central functions.