Manitowoc presented a number of its cranes at an important Mexican construction industry forum. Attendees at the 4th National Congress of Industrial Cranes were able to see in person four models from the OEM, as well as a virtual crane simulator from the company.
Among the cranes on display and available for testing were two of Manitowoc's most popular models in Mexico, the Grove all-terrain cranes GMK5150L and GMK4100L-1, while a Grove YardBoss YB5520 and a National Crane NBT45 boom-truck were also presented.
Alberto Camarillo, Manitowoc regional business manager for the National Crane product line in Latin America, said, "The congress is one of the most important forums for construction industry discussions in the region.
"It presents a great opportunity to explain to a very specialized and excited crowd the advantages of using Manitowoc cranes on the job site, aiming to ensure higher and faster return on investment."
"It is also the right place to learn about new projects in Mexico and offer the most suitable equipment to complete them in the most efficient way."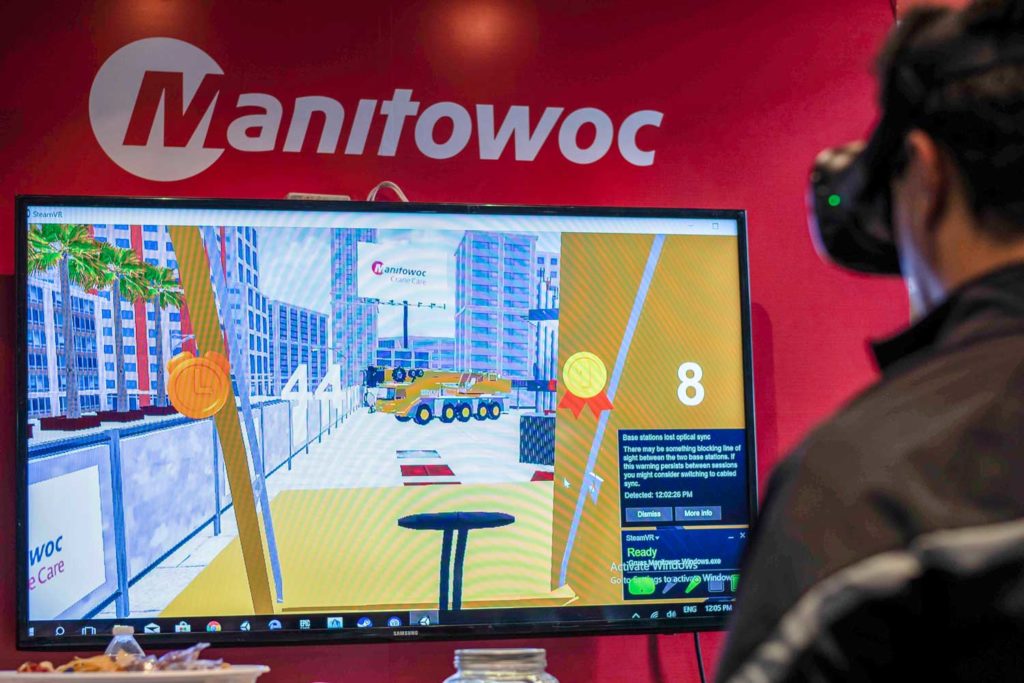 Dealer representation
Manitowoc was also represented at this year's congress by three of its dealers in Mexico: Sitsa (based in Tlalnepantla, State of Mexico); Tracsa (based in Tlaquepaque, Jalisco), both exclusive distributors of Grove all-terrain cranes in the country; and Ameco (also based in Tlalnepantla), which is a Grove and National Crane distributor.
The annual event is organized by the Mexican Association of Cranes, Equipment and Industrial Devices (AGEDI).