Caterpillar has developed a new range of joystick-controlled, dozer equipped mini-hydraulic excavators designed to meet the versatile requirements of the EMEA off-highway market.
The five vehicles in the 1-to-2-ton class are all powered by an in-house Cat C1.1 engine and include a load-sensing hydraulic system with an electronic variable displacement piston pump for increased fuel efficiency and power.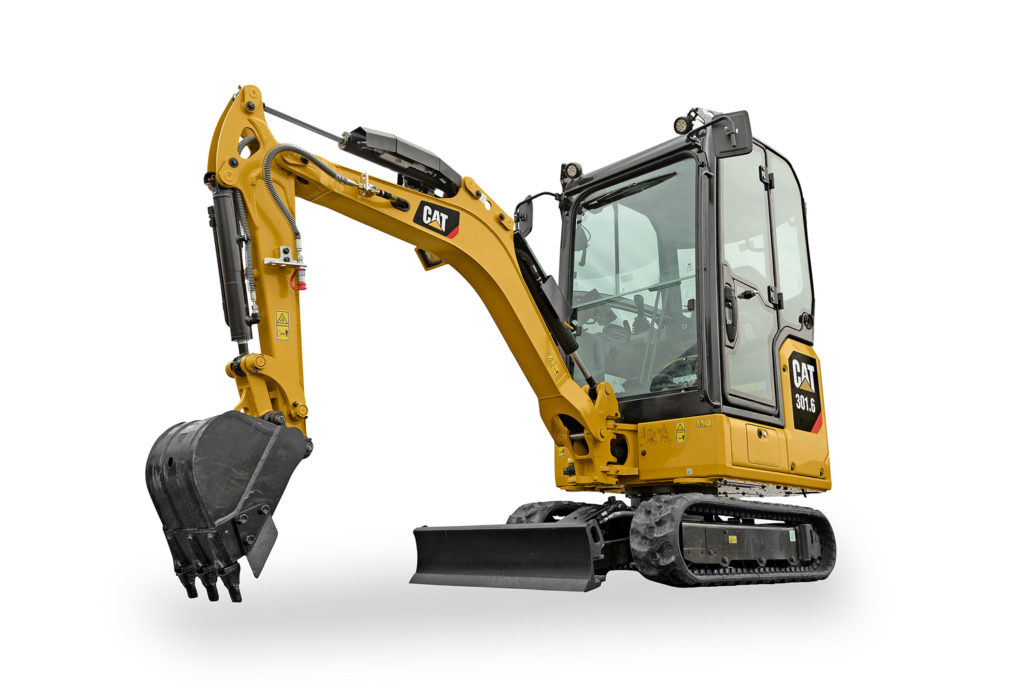 Capable of oil flows of 66 l/min (17.4 gal/min) the pumps, coupled with high main-relief pressures, generate sufficient hydraulic capacity for high digging and lifting forces for the mini-excavators. The standard auxiliary hydraulic system provides both one-way, two-way and continuous flow.
With minimum operating weights ranging between 1,575kg and 2,045kg and maximum weights of 1,960kg and 2,200kg, the smallest two models (301.5 and 301.6) as well as the 3018 all feature a standard tail swing profile whereas the 301.7 CR and largest 302 CR model have a compact tail swing.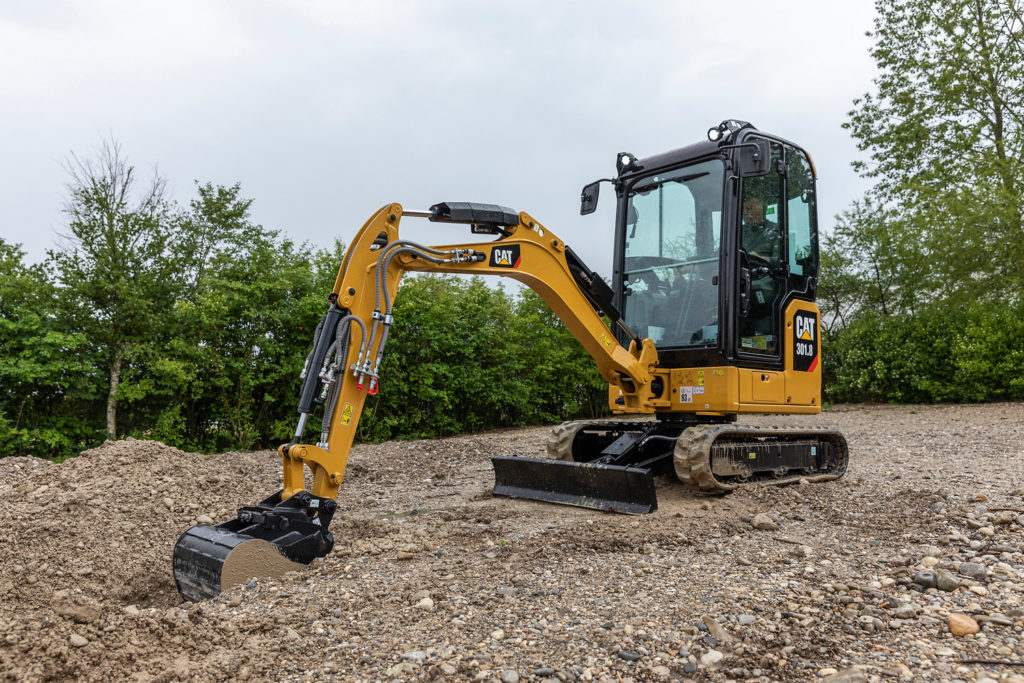 An onboard stick steer system as standard across the range, enables the operator to switch (with the touch of a button) from conventional lever/foot-pedal steering controls to left-hand joystick control, providing the benefit of less effort with improved operator control.
The vehicle's three-cylinder diesel engine is rated at 14.3kW net (19.2hp net) with engine idle control and automatic shutdown systems. It is available in configurations that meet EU Stage V emissions standards as well as the requirements of less regulated countries in the Middle East and Africa.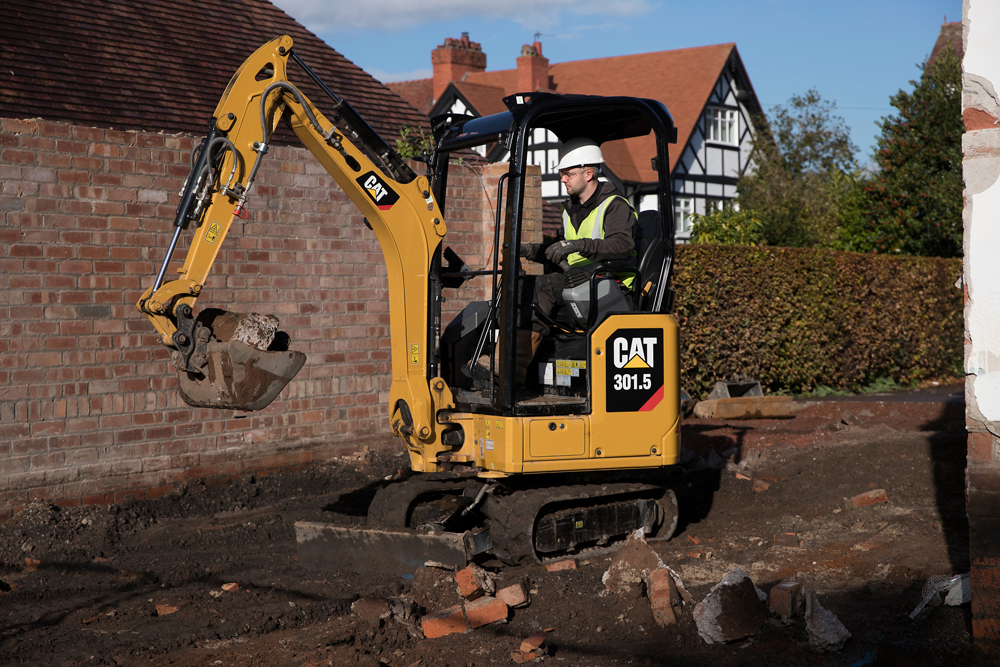 While all models are available with an expandable undercarriage which narrows the machine to enter worksites through restricted access points, the three standard tail swing models can include an optional fixed width undercarriage.
To perform backfilling and grading tasks, the machines are all equipped with a dozer blade that also allows them to handle loose materials more efficiently.