New Holland has extended its range of tractors with a trio of new models introduced at SIMA this week.
The T6 series of agricultural machines now feature three new six-cylinder versions equipped with different in-house built transmissions appropriate for the varied needs of farmers.
To consolidate New Holland's presence in the six-cylinder tractor segment, the two new T.180s and one T.160 models are all powered by a powerful NEF 6.7-liter displacement engine, including an exhaust gas recirculation-free combustion coupled with a selective catalytic reduction aftertreatment system to meet Stage IV (Tier 4B) emissions requirements.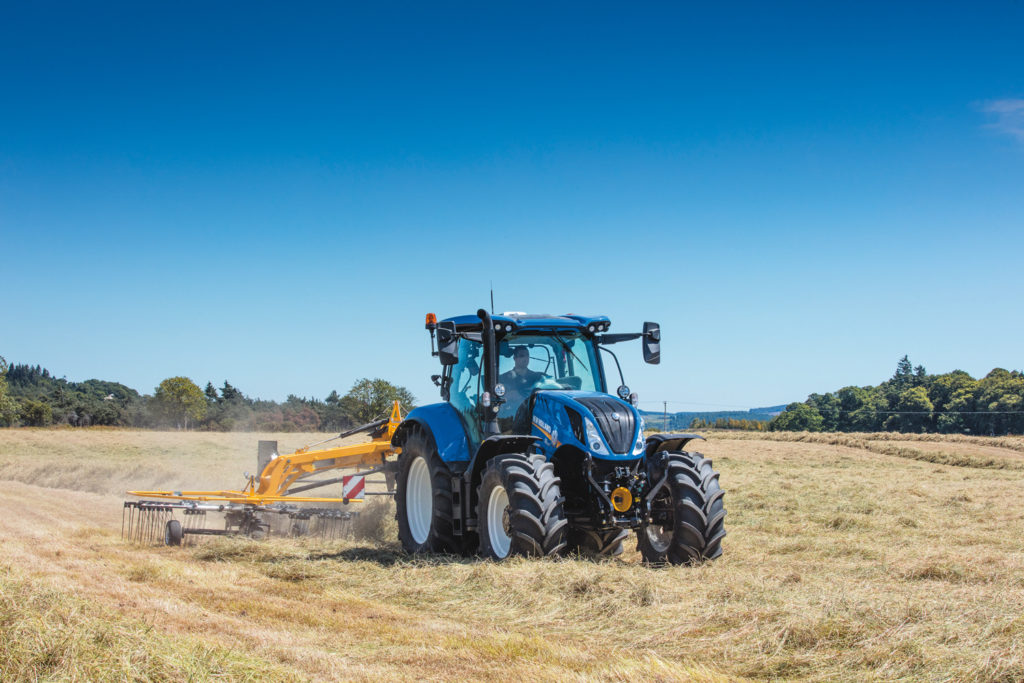 The semi-powershift Electro Command transmission on the T.160 offers an operator clutchless gear changes to reduce fatigue, while gear shifting is taken care of with the addition of the optional Auto Modes. Up to eight gear speeds can be selected via up and downshift buttons on the control lever, and a third button selects the range change.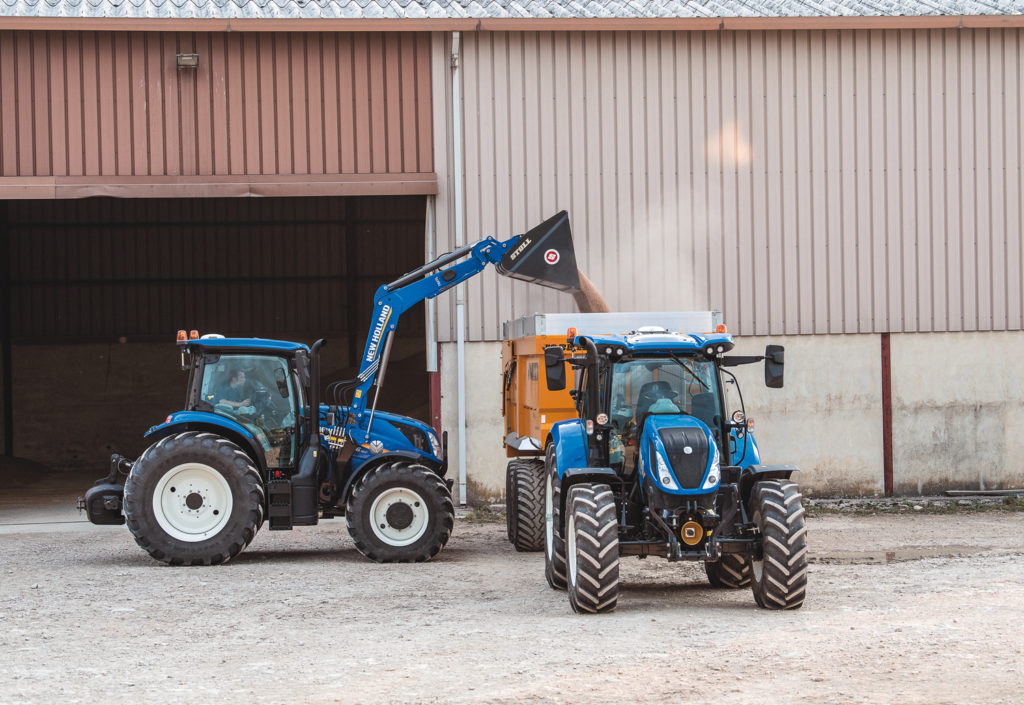 The selected gear is viewable on a large gear display screen, while an additional direct drive 17th gear can be specified that allows either a 50km/h transportation speed or 40km/h at reduced engine speed for reduced fuel consumption.
The Dynamic Command on the T.180 is an all-rounder, designed for multipurpose applications; the less power taken to operate the transmission results in higher work rates and lower fuel usage for the customer.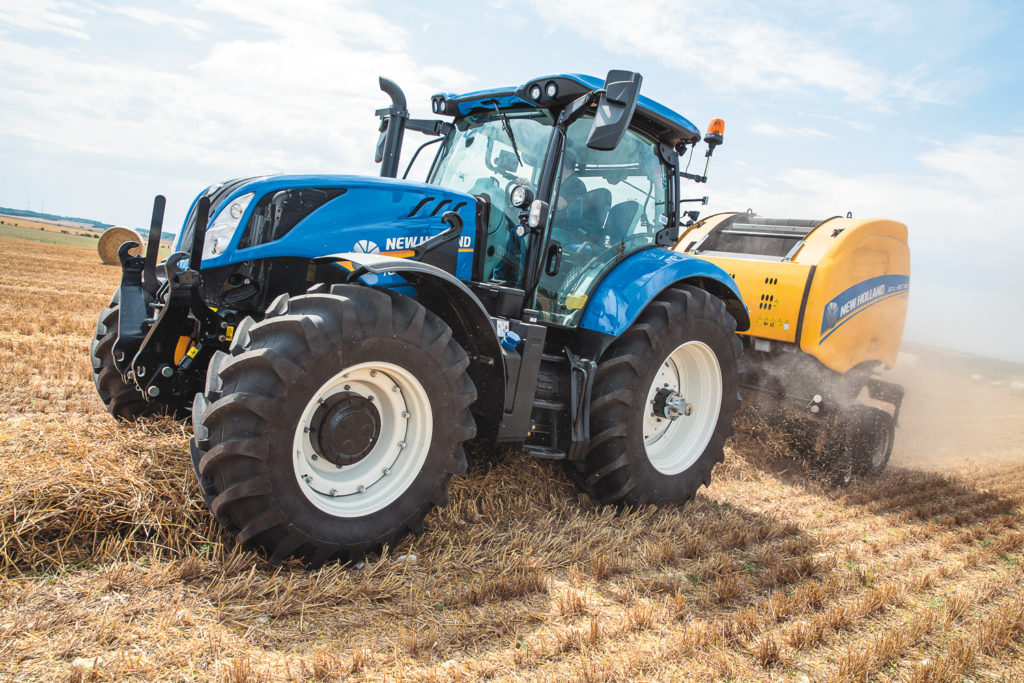 At the heart of the three-range, eight-step semi-powershift transmission is a dual clutch concept, similar to that which operates the seamless range shifting within the Auto Command transmission.
The continuous variable transmission (CVT) of the Auto Command on the other T.180 benefits from multiple direct drive points with 100% mechanical efficiency, which have been precision engineered to ensure that they perfectly match the most frequently used speeds during cultivation and transportation. Advanced double clutch control further enhances efficiency.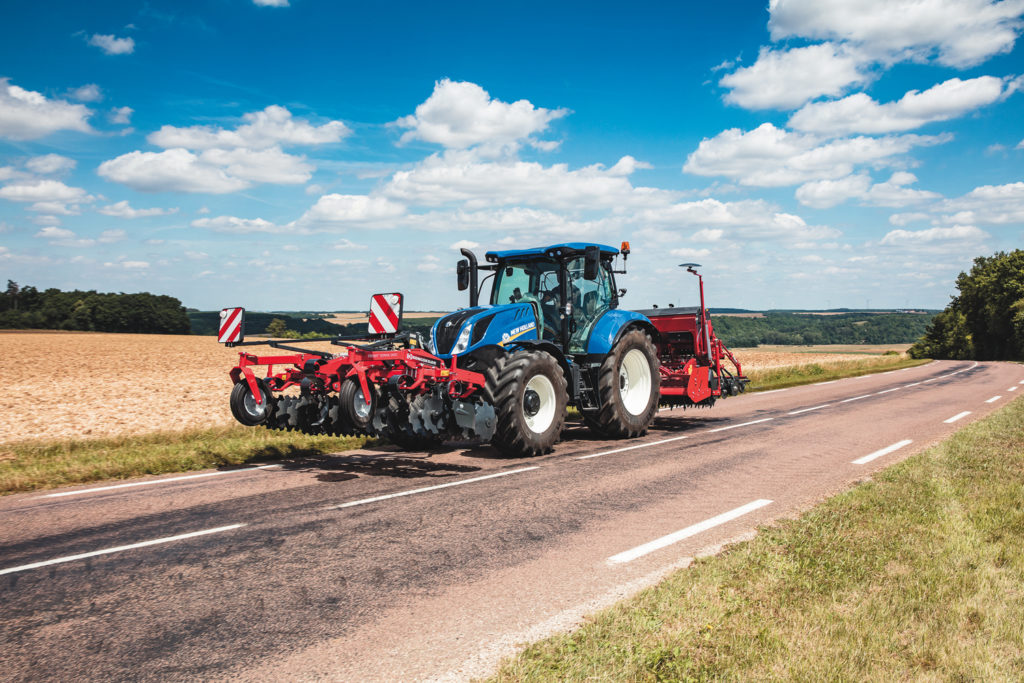 Sean Lennon, head of the tractors product line, said, "New Holland has a proud history of leadership in this segment, with extensive choice and a unique offering. The new six-cylinder model introduces a new level of performance into this segment with a highly versatile tractor that delivers more torque, more engine braking and more stability.
"Today there is more choice than ever for our customers, and a T6 that matches the requirements of every farming operation."