New Holland has redesigned its D Series wheel loaders with state-of-the-art technology that the company claims can reduce the total cost of ownership by around 20,000 euros.
Powered by 4.5litre and 6.7litre NEF High Efficiency Selective Catalytic Reduction HI-eSCR engines, the range consists of W110D, W130D, W170D and W190D models.
Compliant with Tier 4B emission regulations, the NEF power units have been co-developed with New Holland sister company FPT Industrial. The latest ECOBlue and HI-eSCR technology employs a newly developed electronic control unit that manages both the engine and the HI-eSCR exhaust to precisely match engine load, emissions and after-treatment.
Using a dedicated closed loop system to continuously monitor NOx levels in the exhaust, HI-eSCR precisely monitors the flow of AdBlue. This will achieve more than 95% NOx conversion with minimised AdBlue usage.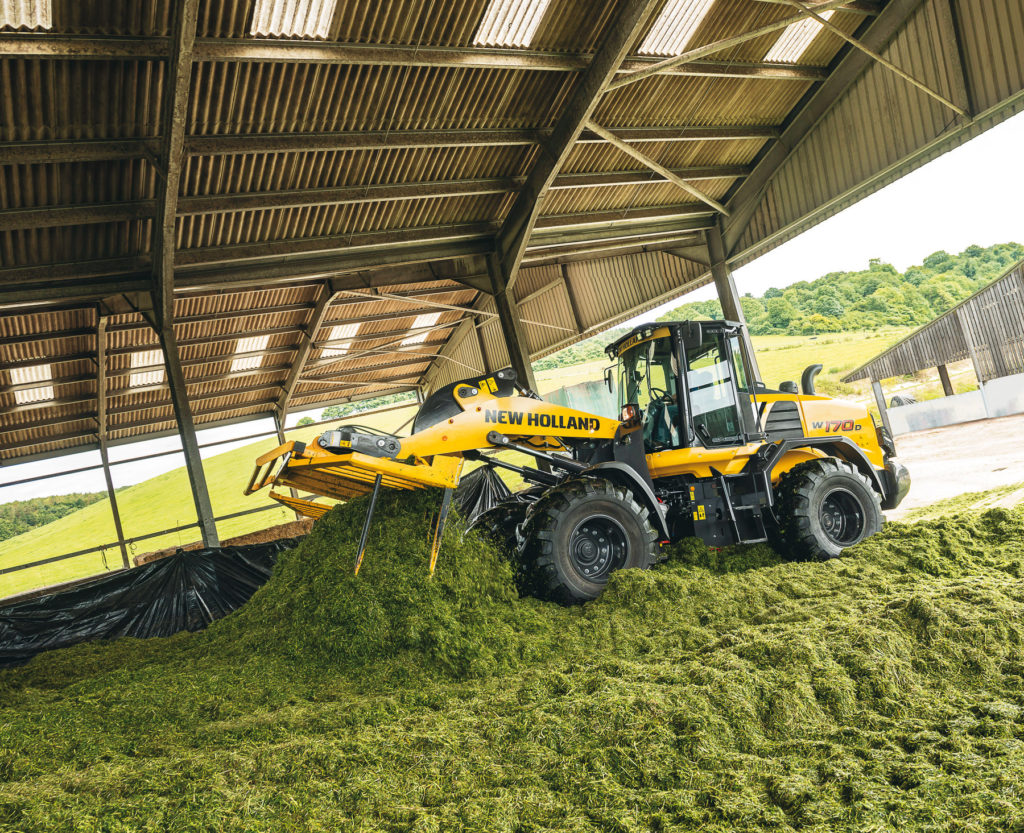 Major improvements
New Holland says it has introduced two major improvements focused on fuel usage and maintenance costs which, together, can deliver up to 20,000 euros in savings during the machine's life cycle.
The first innovation is the new Smart Work mode that delivers up to 10% fuel savings on a machine that already stands out for its fuel efficiency.
The other major improvement is the extension of service intervals from 500 to 1,000 hours, which delivers up to 20% savings.
Inside the cab the eight inch colour display now features a touch screen for a more user-friendly operation. The new configurable quick-access buttons mounted at the operator's fingertips allow to interact with the screen without interrupting operations.
Plus, the self-levelling mode makes fork handling easy ensuring parallelism to the ground. The payload scale is designed to accurately monitor the quantity of material loaded, and the tyre pressure monitoring system ensures tyres are always operating at the optimal pressure, reducing fuel usage and tyre wear.
The excellent visibility provided by the one-piece windshield and rear-view camera is further improved by the optional enhanced lighting pack. With 43,000 Lumen, it turns night into day for safe and efficient night-time operation.
Alain de Nanteuil, New Holland light equipment Europe leader, said: "Forage-harvesting contractors and biogas plant owners already love our wheel loaders because we focus on the features and functions that matter most to them.
"Our machines push and climb fast for up to 17 hours a day, with superior uptime, when clamping silage. They are equally ideally suited to biomass digester loading. With the outstanding improvements we have introduced, we think this is the most exciting wheel loader New Holland has ever produced," he said.
T6 methane tractor ready
In other news New Holland has announced that its T6 methane powered tractor will be commercially available this year. After some final testing tractors will be delivered to a number of customers in the UK, Germany, France and Italy.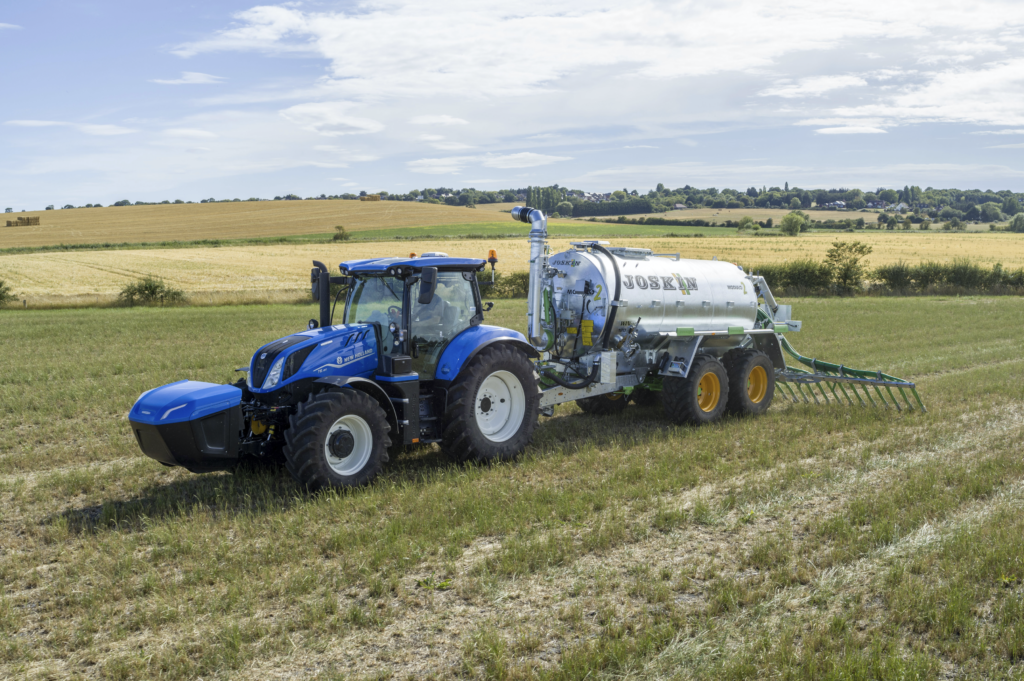 Carlo Lambro, New Holland brand president, said: "We have pioneered sustainable, innovative solutions for some 14 years.
"We developed the Energy-Independent Farm model, showing how a closed-loop between agricultural production and energy generation can make farming CO2-neutral, or even carbon negative, with significant benefits for our customers. This year we are taking a further step into turning this into a reality, as our methane-powered tractor enters the New Holland range."
The first production unit of the T6 methane power tractor, a cornerstone of New Holland's Energy Independent Farm concept, was presented at the Agritechnica show in 2019 and now targets full commercial availability in 2021.