The first of John Deere's new self-propelled forage harvesters to be sold in Europe has gone to a contractor in Northern Ireland.
Lagan Brothers of Moneymore in County Londonderry received the keys to the 9900i model in a golden key handover ceremony at the OEM's Zweibrucken factory in Germany.
Capable of 970hp, the machine has the largest engine size of the new 9000 series of self-propelled foragers launched earlier this year.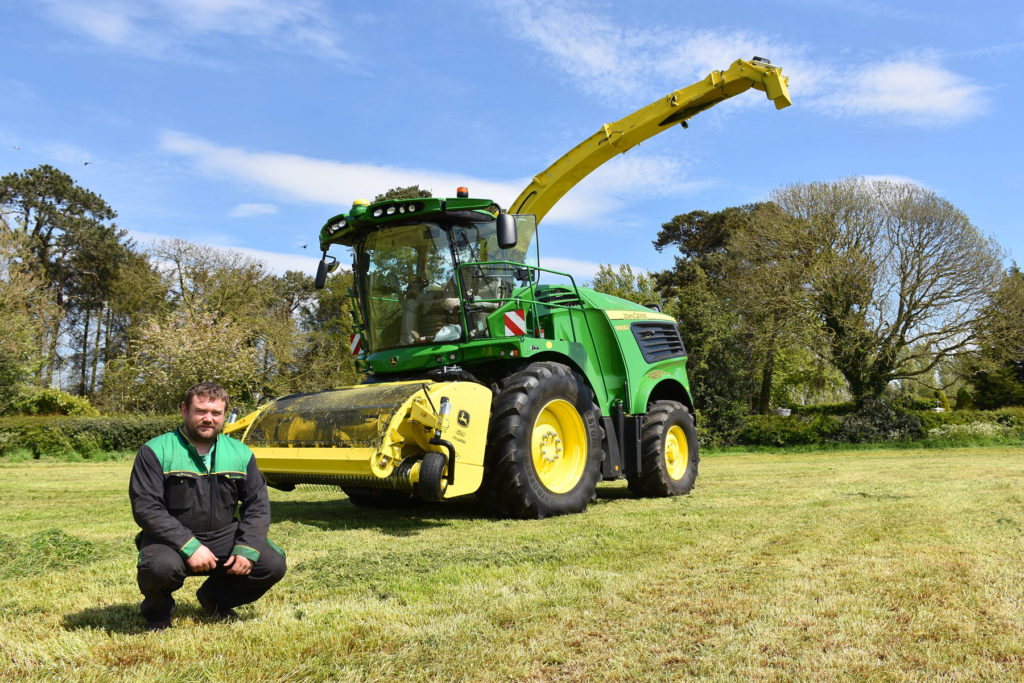 Key features of the range include a new V12 Liebherr engine on the top three models, a new high performance XStream kernel processor and the latest precision farming technology, including the new HarvestLab 3000 constituent sensing system, with the focus very much on forage quality.
Michael Lagan, who runs the Lagan Brothers business, said, "We needed to upgrade our two-year-old John Deere 8800i with a more powerful machine. Each year we harvest around 7,000 acres of grass and 70% of that is destined for biogas plants that require finely chopped material down to 4mm that is easily digested, so we made the decision to upgrade to a machine with more power and more knives – 64, compared to 56 on our previous model.
"It's more or less the same physical size as the 8800i, but you certainly feel the difference the bigger engine makes. The grass goes through with ease and the extra knives leave a nice fine chop in the trailer. It's proved to be a great machine, so investing in the 9900i was the perfect business decision for us."