Tobroco Giant is introducing eight powerful but clean compact wheel loaders for the construction industry.  
All equipped with Stage V-compliant engines, the six G2200 models and two G2500 models reduce emissions and fuel consumption while also appropriate for heavy earthmoving work.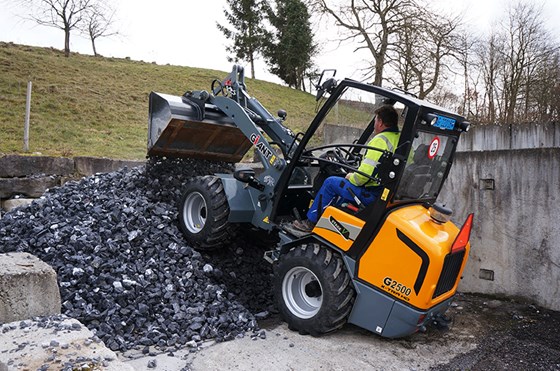 Depending on requirements, the six new 2.2-metric ton articulated loaders come in a choice of either standard front frame or an X-Tra frame for challenging tasks and higher tipping loads. The distinctive difference between the vehicles is the use of different axles, with the G2200 (X-Tra) fitted with a 6-metric ton axle that provides a pulling force of 12,600N. The top of the range HD model includes the same axle but comes with a 2-speed transmission for higher vehicle speed and a pulling force of 14,300N.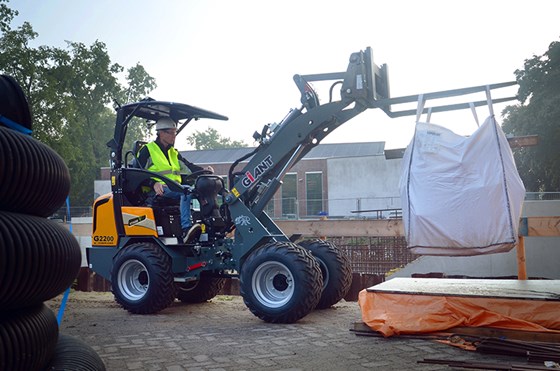 All of the models are powered by a 3-cylinder, 26hp Kubota engine that is in combination with a hydrostatic 4-wheel drive and automotive steering.  
The models with a standard frame can reach a height of over 2.8 meters with a tipping load of 1,400 kg. The X-TRA frame ensures an increased tipping load of 2,054 kg and a lifting height of 2.45 meters.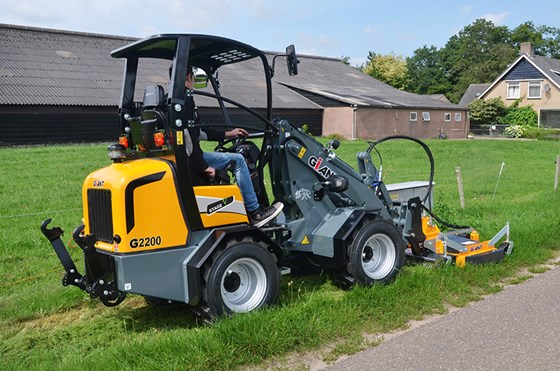 The G2500 (X-TRA) HD operates in a higher class with an operating weight of 2.400kg. Both articulated loader are equipped with a 4 cylinder, Kubota, engine with 26 hp. The machines have an hydrostatic 4-wheel drive, 2 gears and 8 ton planetary axles. Together with the limited slip on both axles, this drive ensures that the wheel loader has sufficient traction (18,000 N) and moves smoothly for precise operation.  
The compact design of the G2500 makes it possible to work in places with limited space. The limited height of 232cm also offers the possibility to carry out work indoors. Optionally, the models can be equipped with a ROPS / FOPS, folding safety roof. This reduces the machine height with another 34 cm. The G2500 HD has a lifting height of 2.96 meters and tipping load of 2,050kg. The X-TRA model has a lifting height of 2.49 meters and a tipping load of 2,600kg.