In the spirit of the times JCB used a virtual press event to unveil a catalogue of new agricultural products to the market, including four new telescopic wheeled loaders and its ultra-compact equivalent.
All set new performance standards with an industry-first 50kph eight-speed powershift transmission along with the industry's most powerful engine in a machine of this type.
Both developments feature in a new flagship model the 173hp TM420S, JCB's Stage V telescopic wheeled loader line-up, along with a new cab that gives the operator outstanding visibility.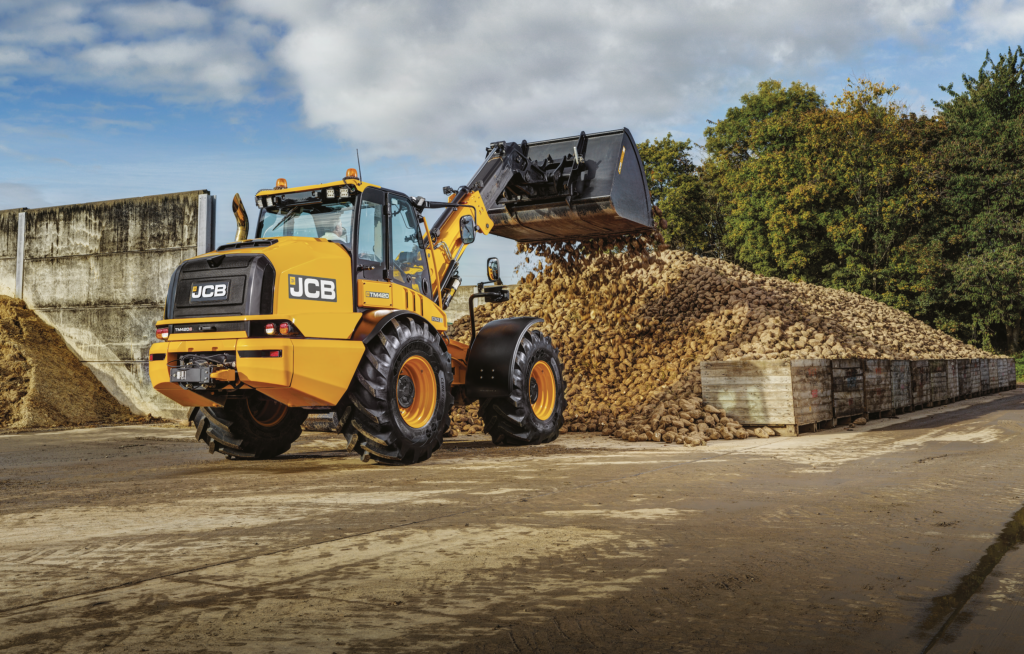 "This new range underscores JCB's leading position in agricultural materials handling," said JCB's agriculture managing director John Smith. "As tough, durable and highly manoeuvrable machines, the 'TM' telescopic loaders have always been at the top of the popularity charts with farmers and agricultural contractors.
"Now they take a big leap forward with more power for all models, our unique eight-speed transmission with 50kph top speed potential and torque converter lock-up in all forward and reverse gears for the ultimate in power efficiency and high tractive effort. Combined with the outstanding visibility provided by the new cab and fuel-saving features from the latest JCB DieselMAX engines, the performance, productivity and cost-efficiency of JCB telescopic loaders is taken to new heights."
There are four models in the range with new variants and performance upgrades throughout. Lift capacities and lift heights continue at 3.2 tonnes and 5.20 metres for the TM320 and TM320S, and 4.1 tonnes and 5.45 metres for the TM420 and new TM420S.
JCB eight-speed 'intelligent' transmission
The new eight-speed JCB Powershift transmission installed in all TM telescopic wheeled loaders is based on the proven components of the current six-speed unit but with two extra forward gears providing optimum tractive effort for different tasks and smooth, progressive steps between ratios.
The top-spec version of this transmission with 50kph gearing is standard on the new TM420S and an option for the TM320S, the two high performance models in the range equipped with the most arduous farm and contracting applications.
New ultra-compact wheeled loader doubles up on power 
It's other major launch, the ultra-compact wheeled loader, now offers double the power of its existing model. The JCB 403 Plus mirrors the size and layout of the current 25hp (19kW) 403 Smart Power but draws on a 50hp (36kW) engine and 60-litre/min hydraulics to tackle more demanding work and deliver greater productivity. This means that despite its small size, it packs a real punch for unmatched productivity in tight farm yards, small buildings and other confined locations.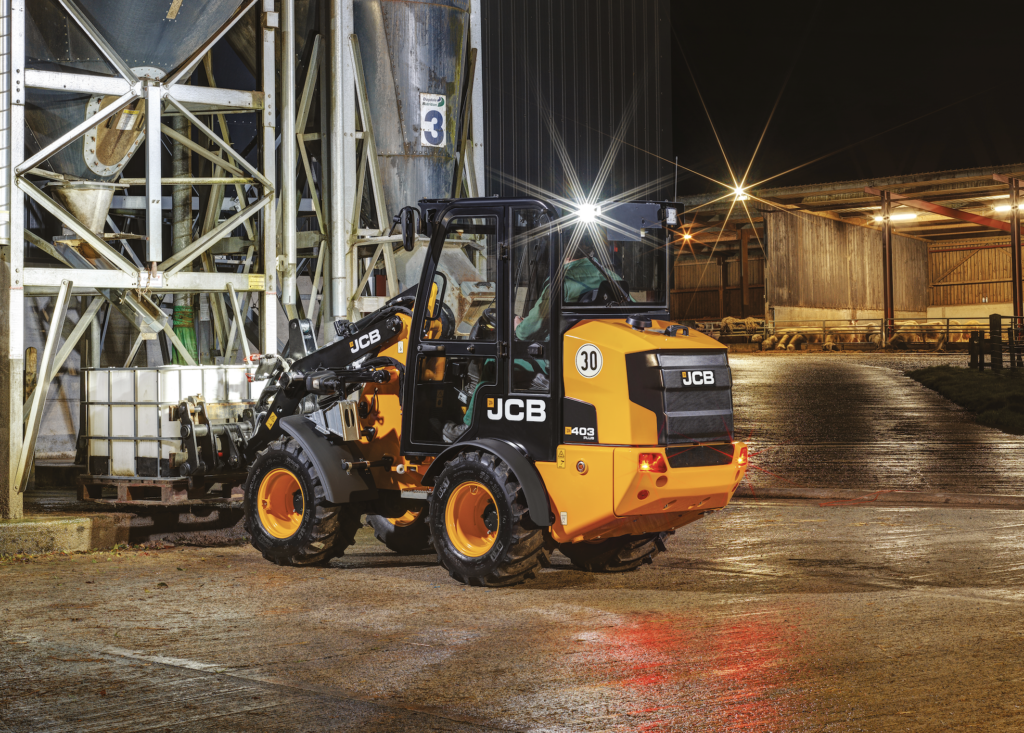 Features of the JCB 403 Plus include:
Twice as much power as current model at 50hp (36kW)
New fuel-saving JCB Autostop engine idle shut-down
New JCB LiveLink telemetry to monitor machine condition
New higher output 60-litre/min hydraulics and auxiliary circuit
Choice of 12mph (20kph) and 18mph (30kph) transmissions
Patented design parallel-action high torque or high lift loader arms
Full-feature cab, semi-glazed rigid canopy or low-height fold-down frame
"The 403 is by far the smallest machine in our market-leading range of agricultural wheeled loaders but the new Plus version has a power-to-weight ratio equivalent to our biggest machines," said Smith. "Its small size and nimble manoeuvrability make it ideal for work in and around buildings and it's also a very 'grown up' machine with a proven powertrain incorporating heavy-duty axles and optional 100% locking diffs front and rear."