Forestry and construction steel manufacturer Olofsfors has announced it is reducing waste in its production processes by 50%.
By switching to SSAB Boron 27 steel and moving production in-house, the Swedish firm is heating far less steel than it did with the previous approach.
The company makes approximately 400,000 side supports a year and is saving between half a kilo and a kilo of steel on each of these.
"We have transitioned from using pre-manufactured parts to buying steel that we press and manufacture in-house," explained Maria Ragnarsson, Olofsfors' head of purchasing and logistics. "Now that we control our production process, we're generating less waste and making a more sustainable product.
"Quality is one of our top priorities," added Ragnarsson. "If we want to produce the right quality, the material we use has to meet the required quality standards.
"We chose steel from SSAB because it maintains a high, consistent level of quality and because SSAB is a sustainably minded company that is also a relatively local supplier to us here in Northern Sweden."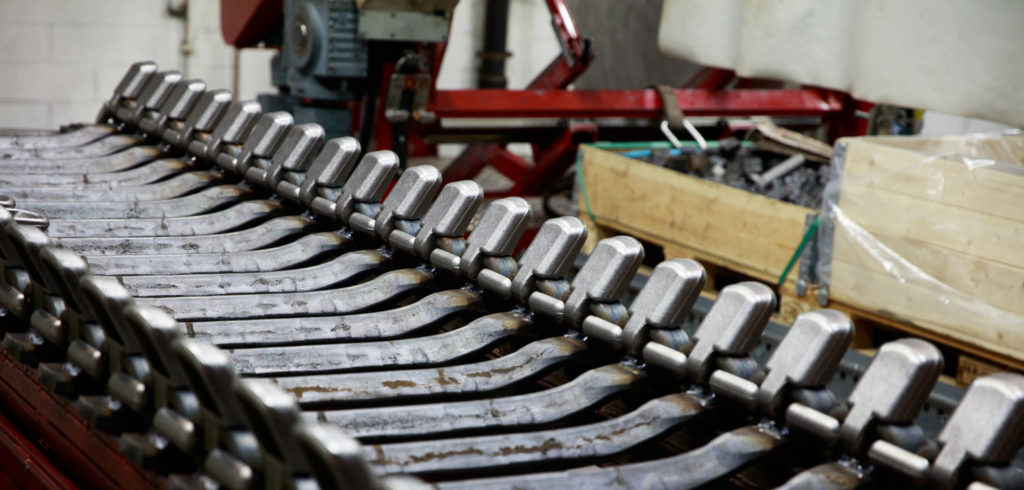 Lightweight properties
In addition to optimizing fuel consumption as a result of the lightweight properties of SSAB's steel, the switch to SSAB Boron 27 has resulted in less material use, less waste and improved sustainability for Olofsfors.
"The material waste percentage from cut steel can be as high as 50%, but, with SSAB's steel, we've reduced that number significantly. Our material use is down too," said Olofsfors's strategic product developer, Mats Frangén.
"SSAB is committed to reducing its long-term climate impact and that's something we value when choosing our suppliers. With SSAB, we use and transport less material, all of which has a positive impact on our carbon emissions."