Liebherr Components and Shanghai Diesel have agreed to work together to develop high-performance engines for the off-highway market.
As part of the cooperation, Liebherr will supply hydraulic common rail injection components for use in the engines built by the subsidiary of SAIC Motor Corporation, China's largest vehicle and components manufacturer.
Engines set to benefit from the agreement include the 6-cyliner in-line unit of the newly-developed 6KTAA25-G3 series that offers a maximum output of 780kW and cylinder capacity of 25 liters.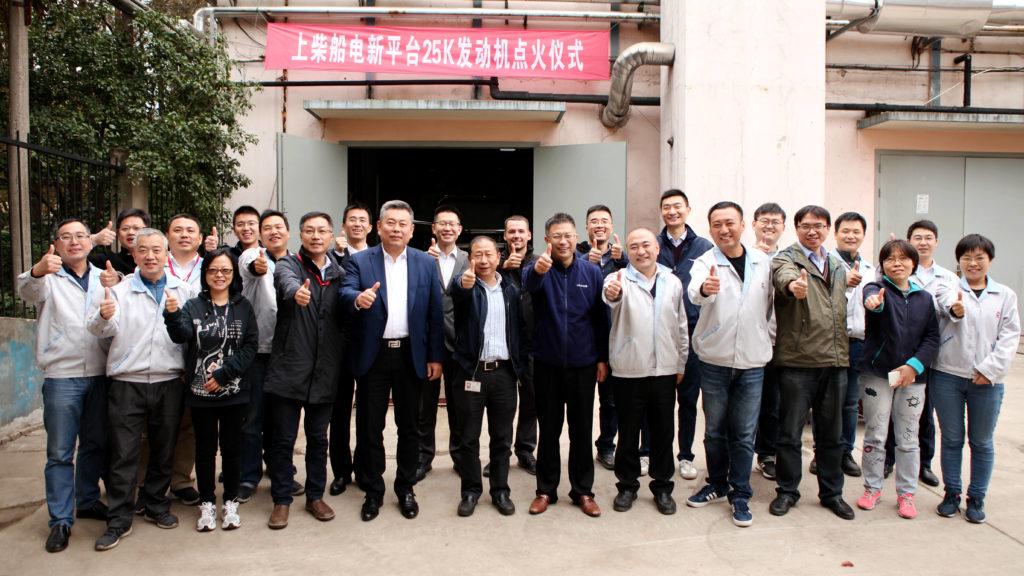 "The strong demand for high-performance engines for power generation has encouraged us to develop a completely new engine series," said Yong Chen, vice-president of Shanghai Diesel Engine Co. Ltd. "Therefore, we place great importance on the use of up-to-date injection components with the highest quality standards. The hydraulic components from Liebherr are ideally dimensioned for high-performance engines. Looking to the future, they will ensure that our new engine generation further keeps pace with the growing demands on fuel consumption and emissions."
Richard Pirkl, managing director of engineering & production for the common rail systems business unit at Liebherr said, "Our tailor-made injection components allow us to serve engines in a particularly high-performance segment. Our injectors and pumps are also compatible with engine control units from other manufacturers, such as is the case with the engines of Shanghai Diesel."