Bobcat is presenting its new M-Series Stage V compliant skid-steer loaders to the general public for the first time at Agritechnica 2019. Also on show at the show are several highlights from the company's range of telescopic loaders, mini-excavators, compact track loaders and agricultural attachments.
World fair premiere: M-Series skid-steer loaders with more power, same compact size and new design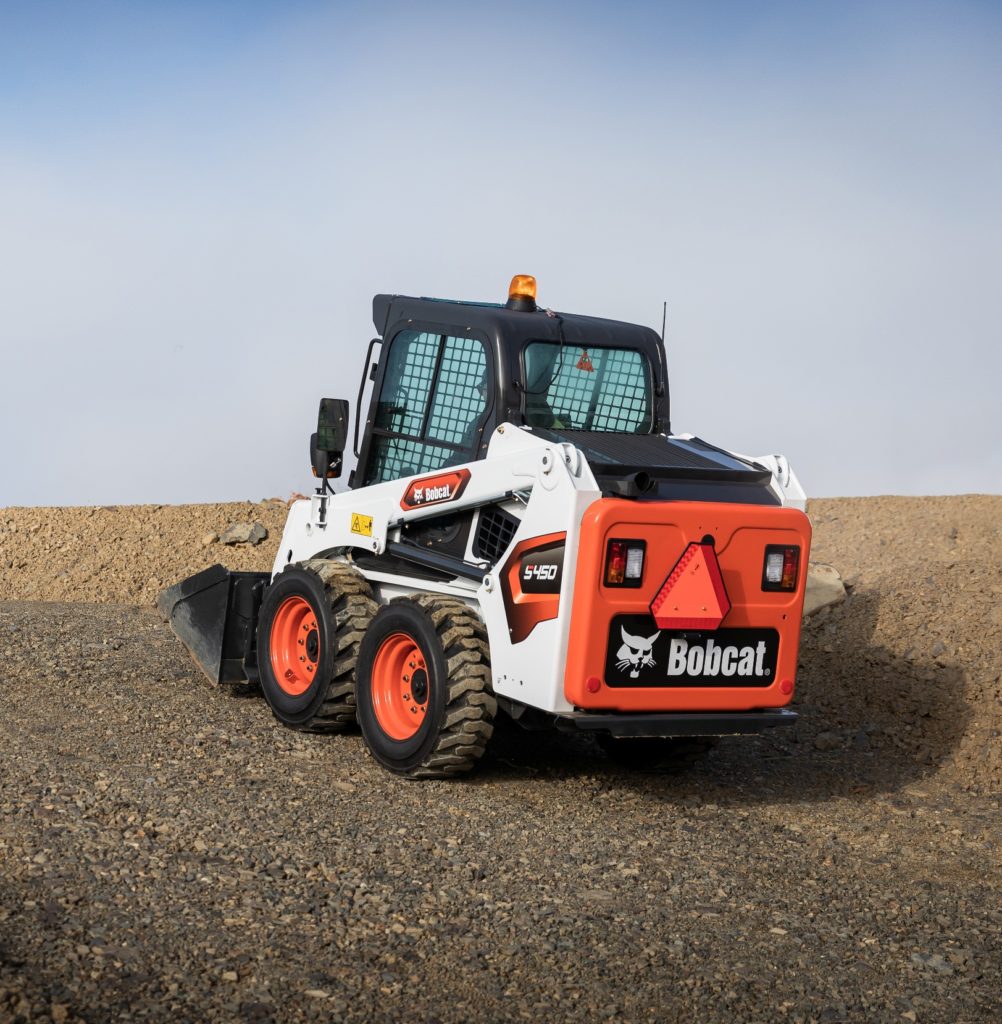 The redesigned M-Series S450, S510 and S530 models will receive their official premiere at a world fair, having been introduced to a select group of customers at the Bobcat Demo Days in Dobříš in the Czech Republic in October this year. Equipped with a specially developed Stage V compliant Bobcat engine, the new skid-steer loaders offer greater power, enhanced comfort and optimised maintenance. Cleverly designed, they maintain the compact dimensions of this legendary series. As effortlessly as ever, they can manoeuvre in the smallest spaces, and transport is easy thanks to their low weight. The new models, commercially available from January 2020, will also be the first Bobcat machines for the European market to carry the company's new branding design.
Popular options, such as air-conditioning, the deluxe instrument panel and high-flow auxiliary hydraulics now come as standard with the 500 series models. Thanks to an additional 37% of torque and faster recovery from overload compared to previous models, the operator obtains the same power at lower engine speeds, reduced noise levels and lower fuel consumption. In addition, the diesel particulate filter, included as standard, makes it possible to work in areas with strict emission standards.
As well as the new M-Series skid-steer loaders, Bobcat's T590 compact track loader is being shown in an increasingly popular configuration for forestry applications. And the introduction of Bobcat's Quad-track skid-steer loader concept is another highlight at this year's Agritechnica. The bolt-on/bolt-off quad-tracks allow machines to be adapted even more flexibly to different environments and applications. At this point, Quad-track is still a concept in the evaluation phase. Several powerful demonstrations will provide Agritechnica visitors with insights into product development along with machine and concept evaluation at Bobcat. 
Bobcat telescopic loaders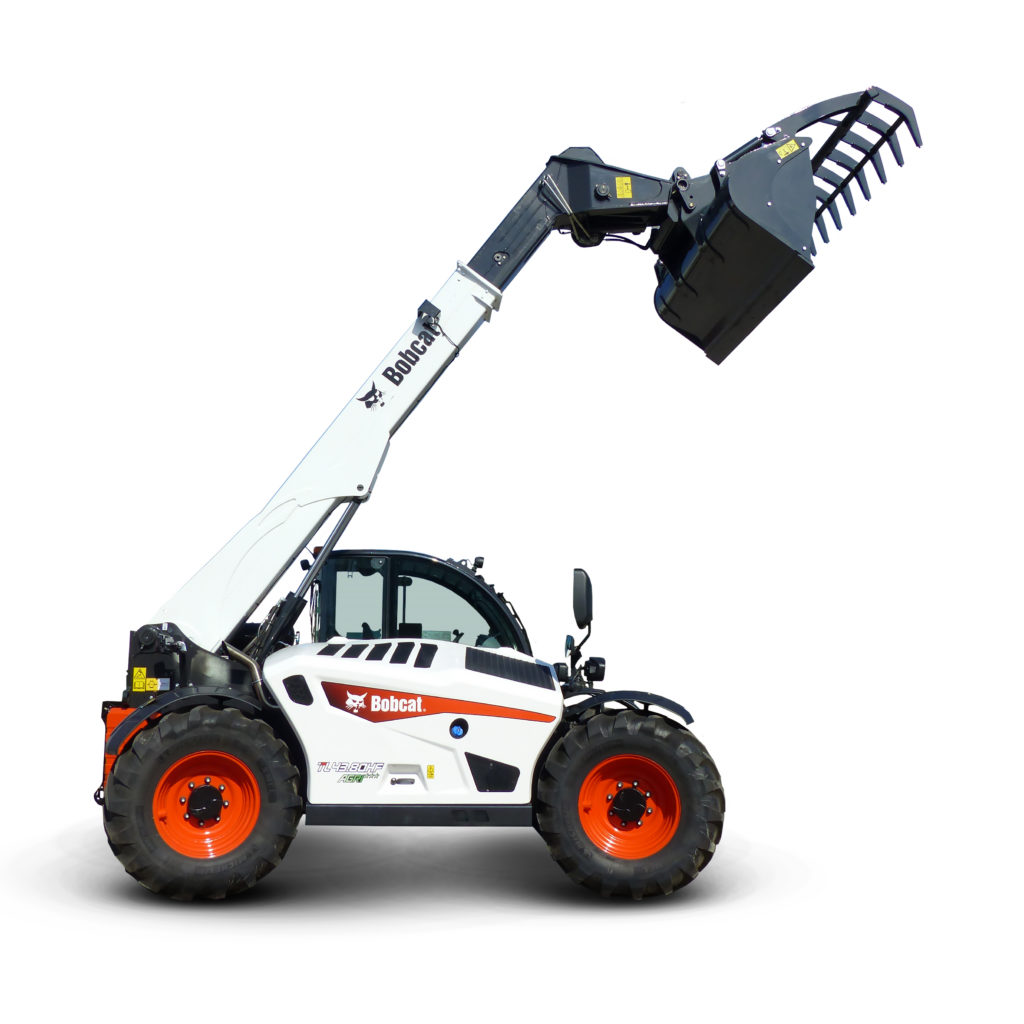 Popular in many industries, the Bobcat TL30.70 and TL43.80HF telescopic loaders are being exhibited on the Agritechnica stand. The company's range of telehandlers now encompasses 15 different rigid frame machines with lifting capacities between 2.6 and 4.3 tonne and lifting heights from 6 to 18 m.
The TL30.70 compact telescopic loader offers a maximum lifting capacity of 3 tonne and a maximum lifting height of almost 7 metres – the perfect choice for many applications in construction and agriculture. A compact and economic alternative to larger 7-metre models, the TL30.70 excels above all in small work areas where outstanding manoeuvrability is a priority.  
The TL43.80HF, despite its compact dimensions, provides an impressive lifting capacity of 4.3 tonne and a maximum lifting height of almost 8 m. With a selection of three different 'AGRI' packages, the TL43.80HF is available in several formats for the agricultural market. Earlier this year, it was also introduced in a 'Waste Expert' version, designed specifically for use in the harsh conditions of the waste and recycling industry.
Bobcat mini-excavators and the market's largest attachment range
From its successful range of mini-excavators, Bobcat is demonstrating the E20z model. This 2-tonne model comes with Zero House Swing (ZHS) functionality, offering free 320 degree rotation and enabling work near buildings without compromising on comfort or performance. In addition to a great breakout force, this high-performance excavator provides excellent hydraulics performance, high operating comfort and easy maintenance access.