Xarvio Digital Farming Solutions launches an app optimizing crop production for UK farmers. Free to use, the Scouting app technology could one day be incorporated directly into the agricultural vehicle itself.
A subsidiary of BASF, the company's smartphone app incorporates instant photo recognition algorithms and data sharing technology to enable growers and agronomists to accurately identify weed and disease threats in their fields.  Supported crops include wheat, barley and oilseed rape.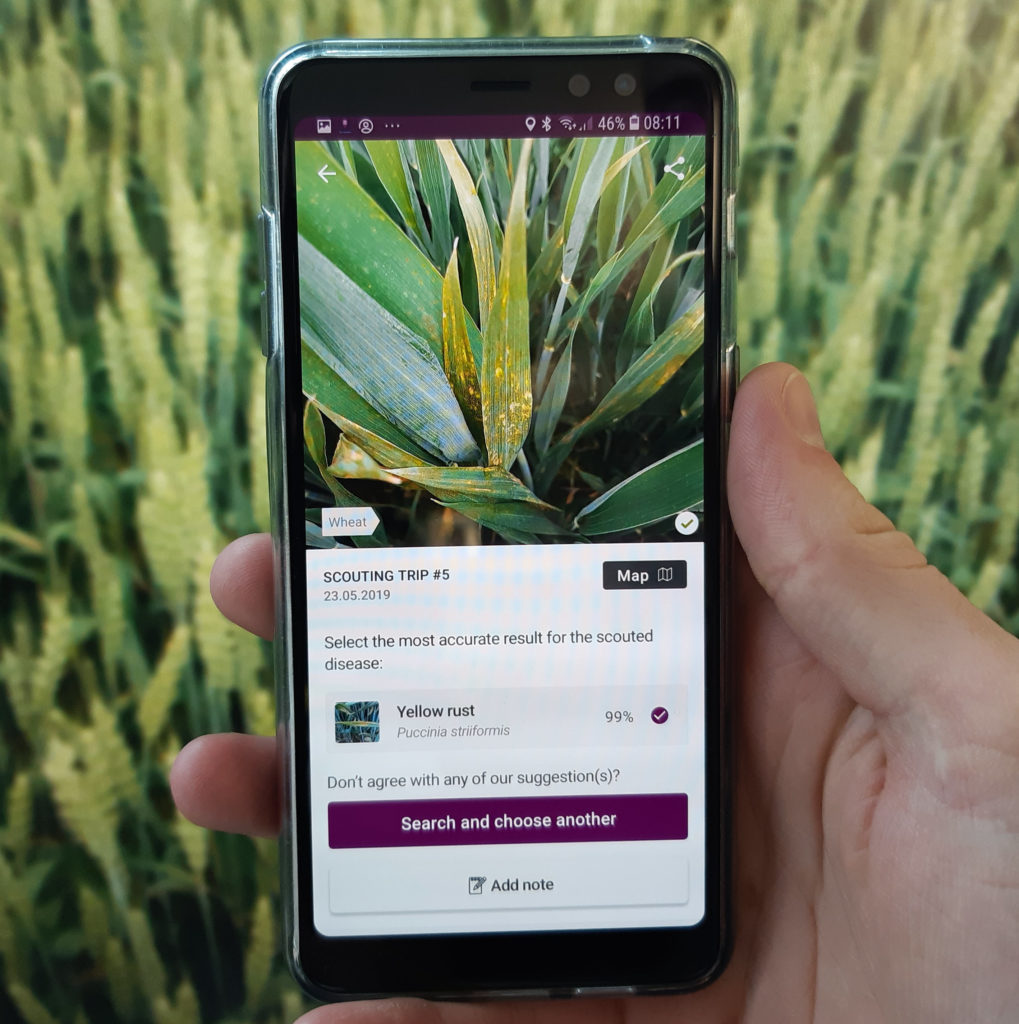 "We know many farmers in the UK are eager to adopt new methods that can help them improve crop quality and increase yields", said Louis Wells, solutions and services manager at BASF's Agricultural Solutions division.
"With the newly launched localised version of the Xarvio Scouting app, we are pleased to bring world-class expertise in digital farming technology, data analysis and artificial intelligence into the hands of growers across the UK."
Demonstrations of the app – that is available for free in the App Store and Google Play – will be occurring as BASF Agronomy Managers carry out farm visits, alongside the company's digital solution Field Manager that will be launched in the UK next year.
"We are offering digital products to help growers farm better with less – preserving or enhancing yields, while reducing the environmental impact of farming and supporting more biodiversity on the land.
"We are convinced that digitalization is not only about convenience and trust, it's also about making farming and crop production more effective and sustainable", added Wells.