Tractors are becoming heavier and higher performing, requiring continually better and stronger braking systems. Fixed-calliper brakes for tractor front axle are the perfect supplement to the wet rear-axle brake, ensuring maximum braking power and safety in any terrain.
"Many tractor manufacturers are currently experiencing a special situation," says Richard Hamberger, head of sales for Knott in Eggstätt, Germany. "They have to develop tractors which perform at the highest, but which remain as compact as possible. With our additional brake on the front axle, we are making a significant contribution to meeting their needs."
Wet braking on the rear axle supplemented by dry braking on the front axle
With the installation of the Knott fixed-calliper brake on the front axle, the wet brake on the rear axle undergoes less stress. Not only can heavier items be pulled and higher speeds be reached – thanks to the braking effect on both axles, a maximum of safety is achieved.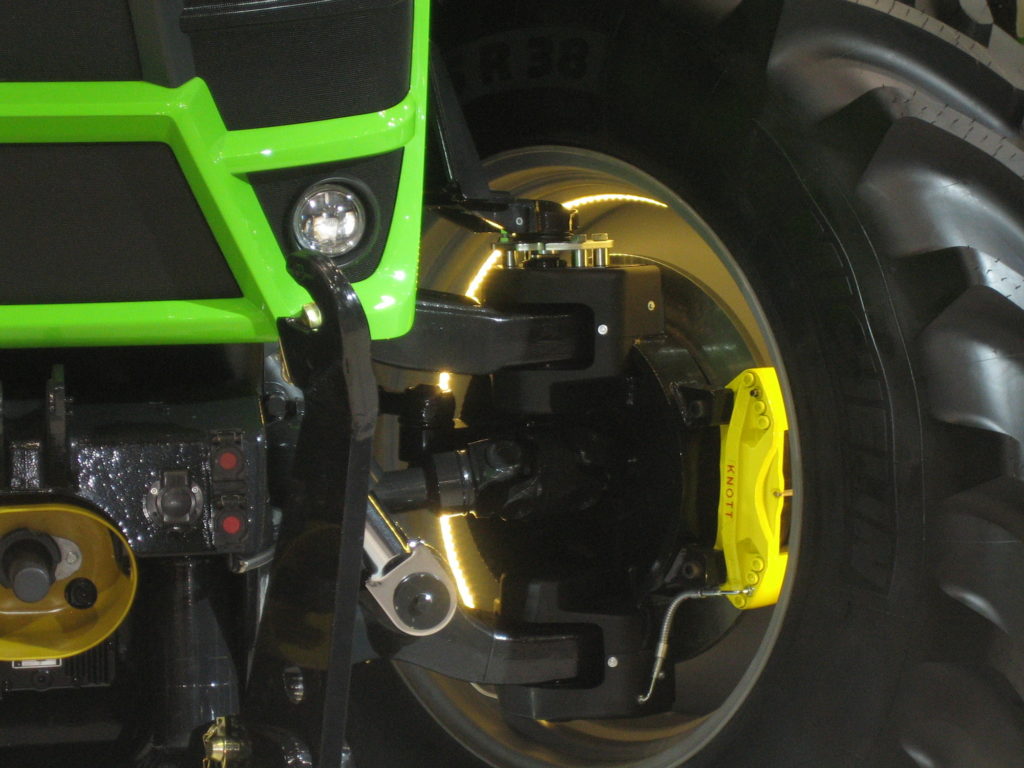 At the same time, the needs of the branch remain in the spotlight. Developed specially for large-diameter braking discs, the Knott fixed-calliper brake is compatible with ABS, features an active piston return system (four and six pistons) and is naturally equipped with robust off-road technology. And because there is no loss in oil pressure, users save on fuel.
More information about Knott products can be found here (www.knott.de) and naturally in person at Agritechnika, Hall 16, Booth D11.