Caterpillar has introduced smart engine technologies to boost operating efficiency by as much as 45% in two of its 30-ton class excavators, and to consume 20% less fuel.
Lower maintenance costs and improved operator comfort compared with previous models have also been enabled in the new Cat 330 and 330 GC machines.
The company claims that the 330 now boasts the highest level of standard factory-equipped technology in an effort to boost productivity. The traditional grading operations system has been replaced with the firm's in-house Connect Technology that increases operating efficiency by up to 45%.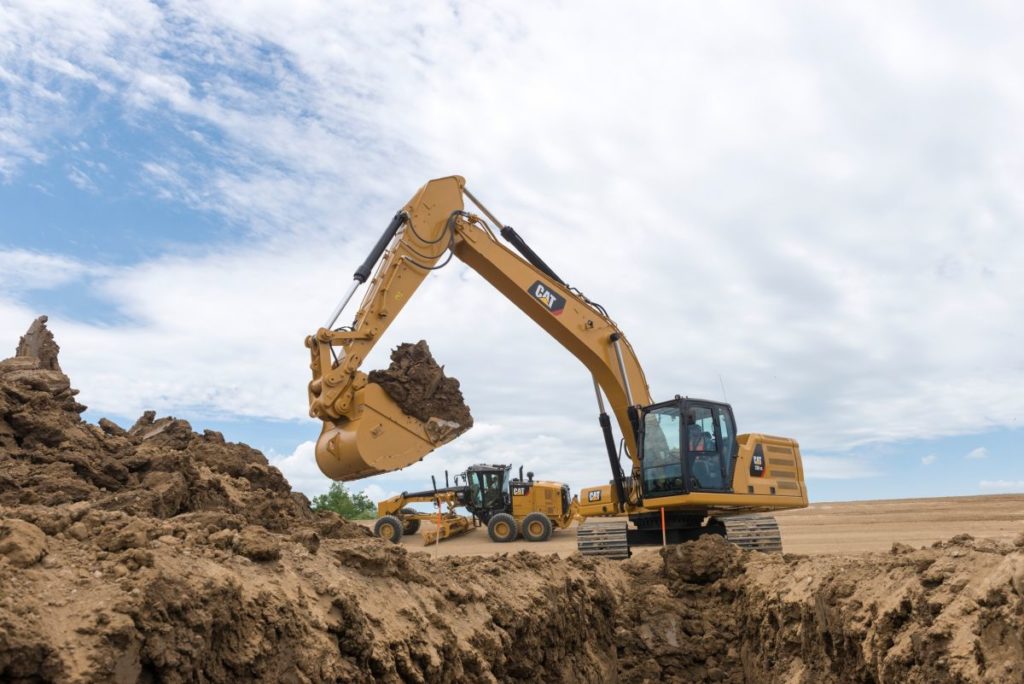 The 330 has the greater power and lift capacity of the two new excavators. It has a larger, 6,700kg (14,770 lb) counterweight, which enables the excavator to lift nearly 10% more than the 330F and up to 15% more than the 330D2. With increased swing pressure, a larger swing drive and larger swing bearing, the Cat 330 delivers 5% more swing torque over the previous series, making backfilling and lifting easier on slopes.
Increased efficiency
New Smart mode operation in both machines automatically matches engine and hydraulic power to digging conditions, optimizing both fuel consumption and performance. To further reduce fuel usage, engine speed is automatically lowered when there is no hydraulic demand. The excavators feature a new main control valve that eliminates the need for pilot lines, reduces pressure losses and lowers fuel consumption.
A new cooling system employs auto-reversing electric fans, which independently monitor hydraulic oil, radiator and air-to-air aftercooler temperatures to deliver the exact airflow required.
In a statement, a Caterpillar spokesman said, "By design, these next-generation excavators consume less fuel per unit of work than the models they are replacing – up to 20% for the 330 compared with the 330F and as much as 15% for the 330 compared with the 330D2.
"The new Cat 33 GC combines the right balance of productivity features with reduced fuel consumption and maintenance costs. The result is high reliability and low-cost-per-hour performance."