An addition to the JCB Loadall telescopic handler range offering more advanced technology, greater operating efficiency and new levels of operator comfort to the livestock farming sector has been launched at Agritechnica by JCB.
The Loadall 532-60 AGRI is a new addition to the Loadall Series III line-up featuring the new Command Plus cab with its industry-leading combination of space, all-round visibility and quietness.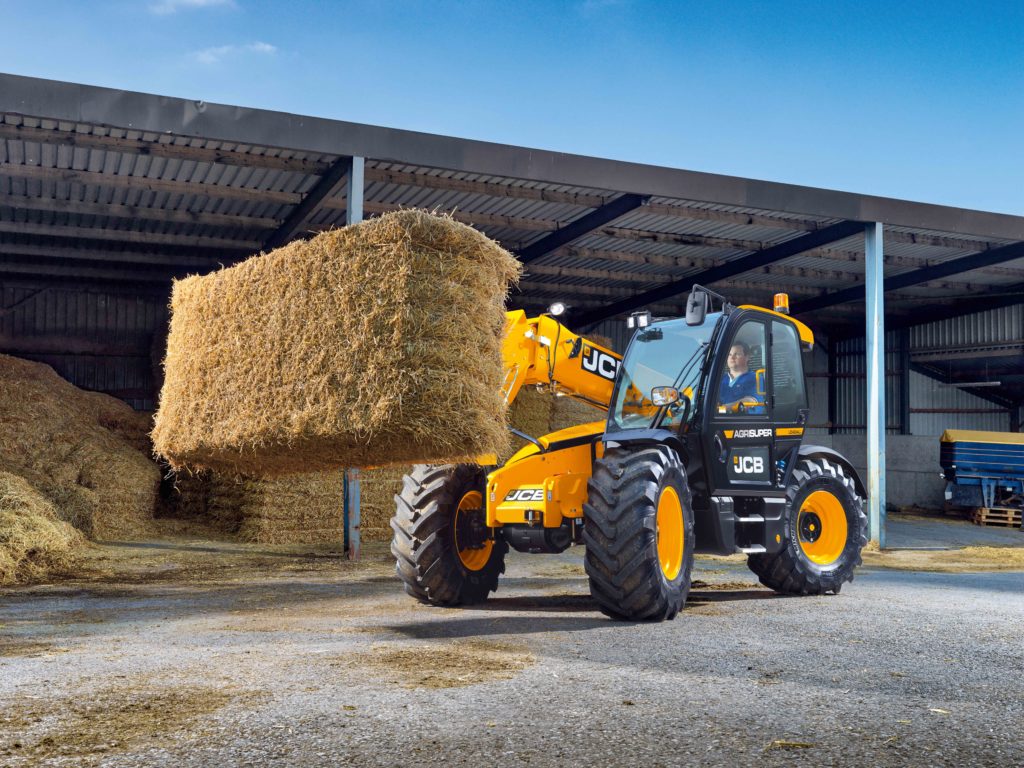 "With the new JCB Loadall 532-60 we are bringing the advantages of our large platform Loadall telescopic handlers, such as the hydraulic performance and all-new Command Plus cab, to operators needing a 3 tonne, 6.0m telescopic handler," said John Smith, managing director, JCB agriculture. "This machine has the potential to improve productivity on dairy and other livestock farms, while keeping ownership costs in check and giving operators unprecedented levels of comfort and excellent visibility in all directions."
The new Loadall 532-60 telehandler features:
Joystick switch-controlled four-speed powershift transmission
JCB EcoMAX four-cylinder, 4.4-litre engine developing 81kW (109hp)
3200kg lift capacity maximum and to 6.20m full height; 1,400kg at full forward reach
JCB Smart Hydraulics with 140-litre/min piston pump, 101-litre/min auxiliaries
Choice of 20in tyres for lowest height or 24in tyres for most clearance and traction
Command Plus cab – 12% larger, 50% quieter, 60% more storage, 66% faster demisting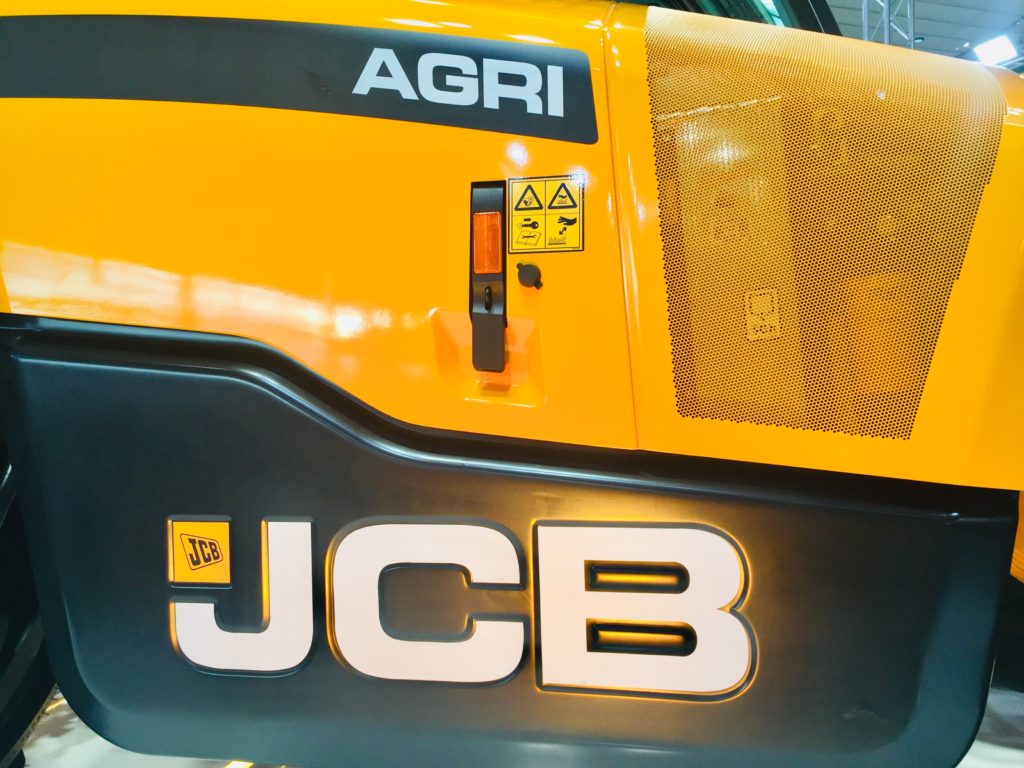 Market position
The Loadall 532-60 slots into JCB's telescopic handler range with the same lift capacity as the new-generation 532-70 at 3,200kg but in a shorter and slightly narrower package, resulting in a highly manoeuvrable machine with multi-mode steering for work in and around farm buildings, and with sufficient substance for field work, such as stacking and loading bales.
As such, it provides an obvious upgrade for operators of JCB's Loadall 526-56 powershift and 527-58 hydrostatic handlers, with the two-stage telescopic boom taking its full lift capacity to the 6.20m maximum lift height and sustaining 1,400kg of lift at 3.34m forward reach.
Where buildings access is critical, the Loadall 532-60 can be specified on 20in tyres to bring the machine's height down to just 2.40m from 2.49m on 24in tyres, together with a slight reduction in overall width.
Top speed on the 380/75 R20 tyres is 33kph; the 460/70 R24 tyres increase this to 40kph while providing maximum ground clearance and tread-to-surface contact for traction.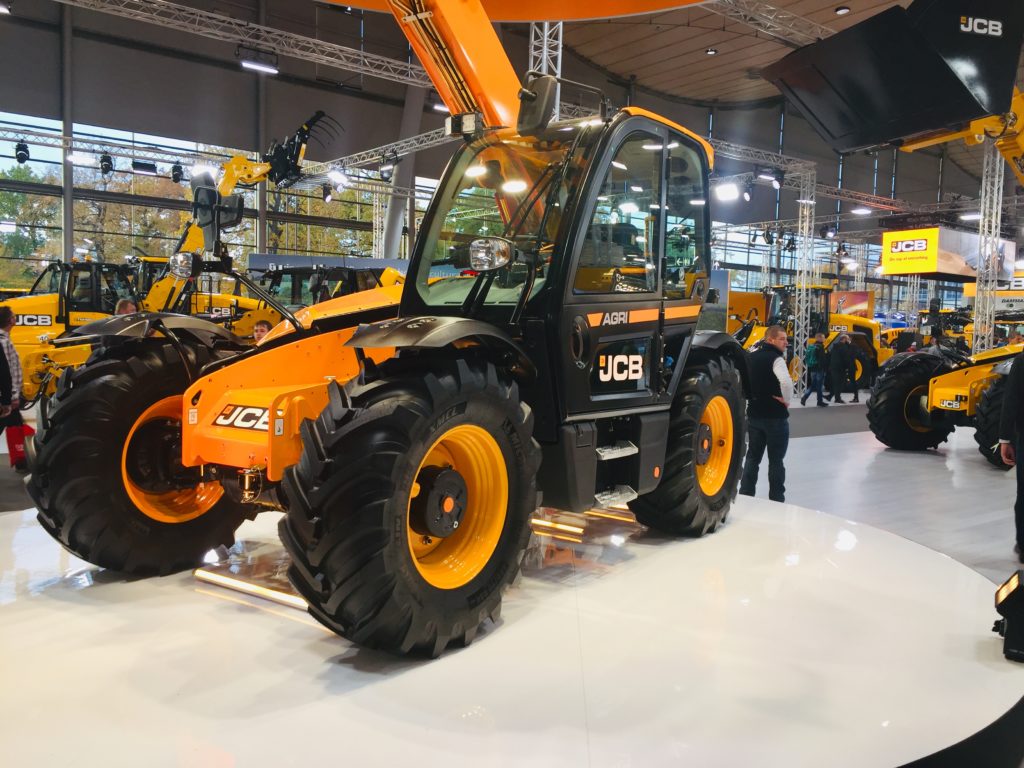 Powertrain
The Loadall 532-60 is powered by an 81kW (109hp) version of JCB's 4.4-litre EcoMAX diesel engine, which provides excellent power and torque characteristics for the handling and repeat loading cycle jobs that the newcomer will handle around farm yards and in the field.
Exhaust gases are cleaned using selective catalytic reduction (SCR) and a diesel oxidation catalyst (DOC) to meet Euro Stage IV / US Tier 4 Final emissions compliance.
The 532-60 AGRI comes with JCB's manual powershift, which provides a torque converter for progressive take-up of drive and four easily-accessible speeds using a thumb switch on the joystick.
It also comes with electric switch engage/disengage of four-wheel drive for road travel, and can be equipped with a front axle limited slip differential for added traction.
Command Plus cab
As a Loadall Series III telehandler, the JCB 532-60 is fitted with the all-new Command Plus cab previously introduced on larger models in the range.
With a one-piece curved windscreen extending from the low scuttle at the front to beyond the operator's head, forwards and upwards visibility is second to none. Similarly, the low-set boom pivot, large side and rear windows, and the compact emissions package and exhaust silencer located under the engine cover ensure excellent visibility to the machine's extremities and beyond.
Early-morning visibility is helped by high-volume airflow and distribution outlets that rapidly demist and defrost the windows, and an increase in dedicated storage space – including a lift-out bin behind the suspension seat – ensures that any hand tools, animal medicines, documentation, and so on can be transported safely.
The 532-60 AGRI comes with a mechanical suspension seat and cab-mounted control pod with servo joystick as standard but this can be upgraded to an armrest-mounted control on an air suspension seat. Either joystick installation controls a suite of JCB Smart Hydraulics features that include Smooth Ride System boom suspension with auto operation, Bucket Control System with low-effort bucket or fork shaking, and regenerative hydraulic boom lift cylinders that allow the boom to be lowered faster than usual under complete control for speedier, more productive loading and re-handling cycles.