Sennebogen has developed an electric drive timber-handling machine that will be ready to go into production by the end of 2019.
Benefitting from cooperation between the OEM and its long-term drive and application supplier, Bosch Rexroth, the new 735 E Pick & Carry material handler prototype will be presented to the public for the first time at Ligna 2019, in Hanover, Germany at the end of this month.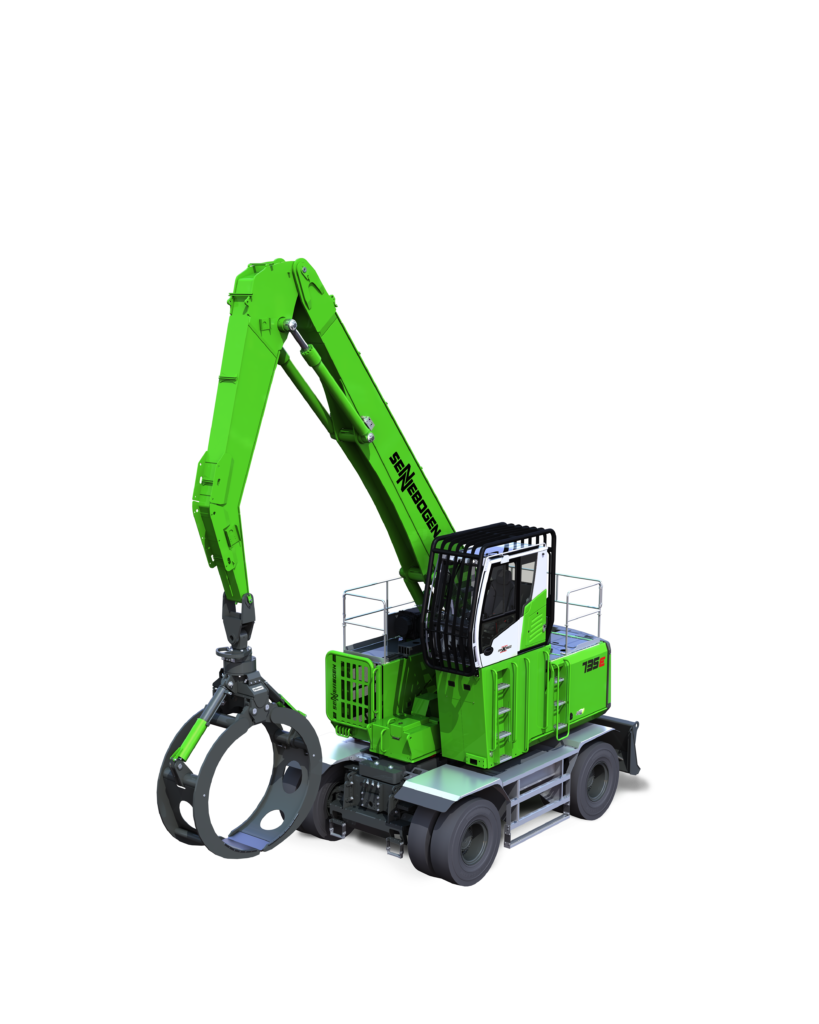 Consisting of two electric drive engines in the undercarriage supported by the diesel engine-powered generator, the machine is able to increase efficiency by 30% – compared to the previous diesel-hydraulic drive system.
Additional benefits of the prototype vehicle are lower fuel consumption, as well as reductions in noise levels produced.
All the work processes on the vehicle continue to be powered by a Stage V diesel engine
Electric solutions in timber applications have typically only been used in stationary timber manipulation due to their limitations in travelling long distances, however Sennebogen's Pick & Carry machines are mostly used in in log yards to organize, sort and feed saw mills.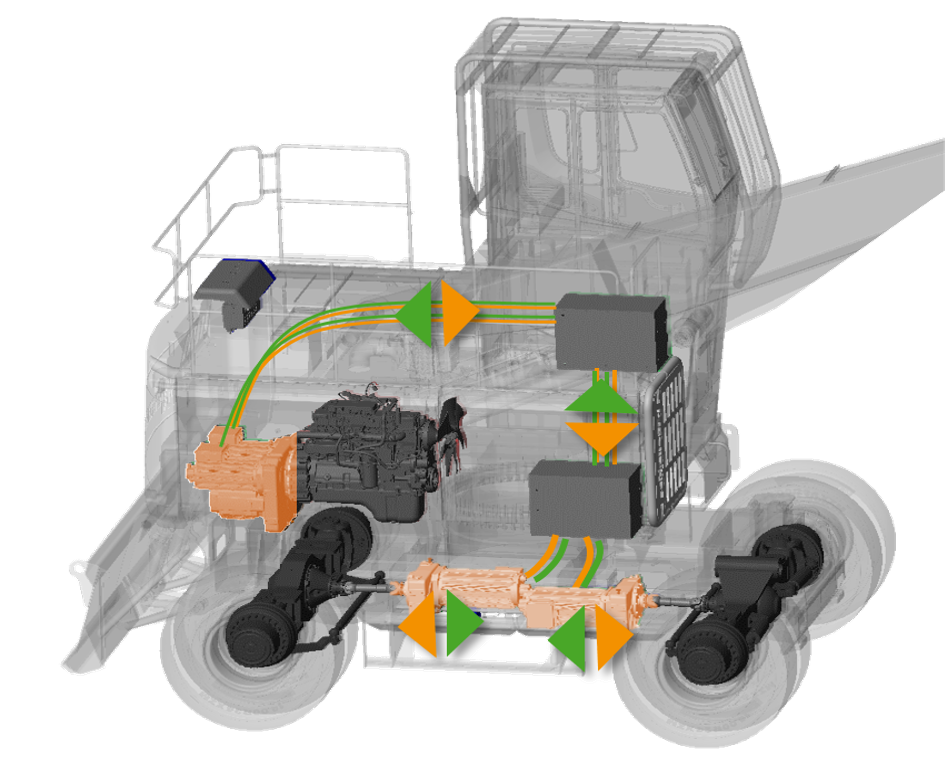 Normally covering significant mileages, the 735 E is the first Pick & Carry vehicle fitted with an electric drive to perform such tasks.
Currently being field tested, the first series production models are expected to be ready for market by the end of this year.