Cummins high-power engines are to be available for Claas's range of combine harvesters later this year, the company has announced.
From Q4 of 2019, the Avero will be equipped with the Stage V B6.7 Performance Series, integrated with the machine's powertrain.
Delivering 157kW (213hp) maximum power and producing up to 990Nm peak torque in the larger model, the smaller vehicle offers figures of 123kW (167hp) and 746Nm torque.
Using Cummins' in-house electronic controls, fuel injection, air handling and exhaust aftertreatment technologies, the engine has been tailored to meet the Avero's duty cycle.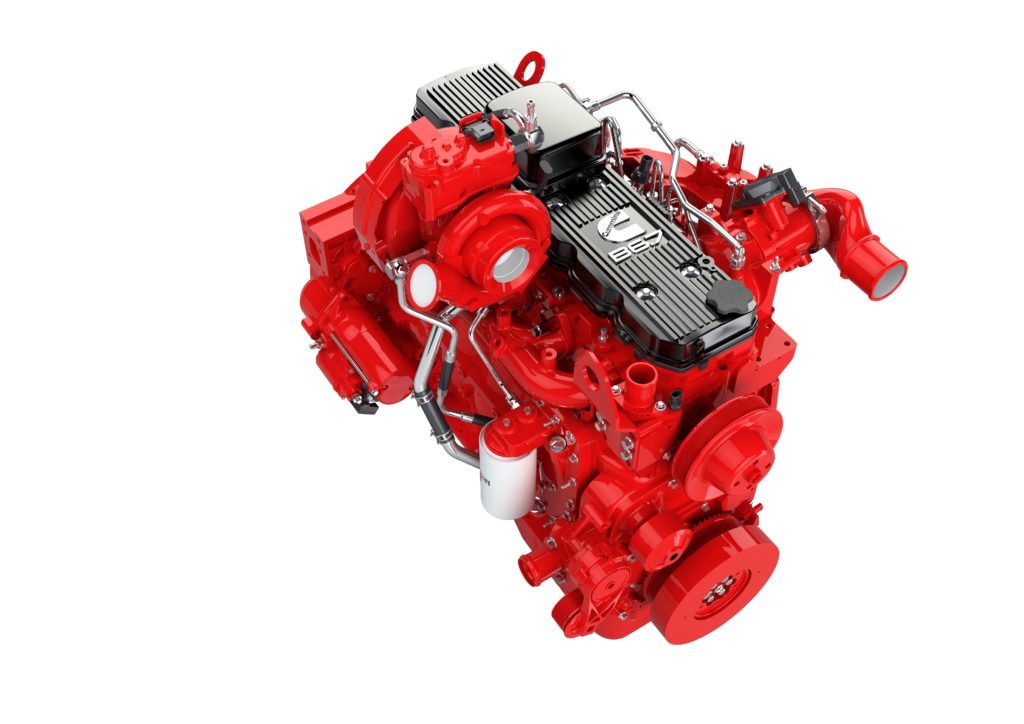 Ann Schmelzer, general manager, global agriculture at Cummins said, "During the integration process, we worked closely with Claas to understand the requirements of both their machine and their customers – the farmers who operate Avero. As such, the B6.7 engine delivers the high power density, machine capability and efficiency required from a combine harvester, while its simpler architecture with fewer parts means higher reliability, easier accessibility, less maintenance and more productivity for farmers."
While many manufacturers have adopted a 'same as' strategy from Stage IV to Stage V, Cummins has increased power and reduced complexity in its Stage V engines through the removal of exhaust gas recirculation (EGR) on up to 12 litres displacement units. The emissions requirements are met through the firm's Single Module aftertreatment system which combines a diesel oxidation catalyst (DOC), a diesel particulate filter (DPF) and selective catalytic reduction (SCR) in a single unit. The system is 40% smaller and 20% lighter than the Stage IV solution and features a compact AdBlue/DEF mixer which removes the need for a decomposition reactor tube, making the whole system easier to keep clean. Without EGR, the same Cummins engine platform can be applicable for sales to multiple emissions standards, from Stage V and Tier 4 Final, all the way down to unregulated levels.
"We're really excited to be powering the Avero and we know that efficiency and productivity are key to the success of the whole Claas Power Systems (CPS). Our Stage V Performance Series technology works to those objectives. Not only does it provide efficiencies to Claas through regional installation commonality, but farmers get fuel efficient, reliable performance in a simpler and easier to maintain engine package." added Schmelzer.
The engines are manufactured at the OEM's Darlington, UK plant.