Eberspacher is expanding with the opening of a new exhaust technology testing facility in China. The Asia Test Center in Shanghai, China, will enable the Tier 1 to showcase its testing expertise as well as its prototyping operations to the Asia-Pacific off-highway industry.
At 3,800m2, the new test center gives customers the opportunity to test exhaust systems from material to component level, with a semi-anechoic room providing ultra-low background noise levels of 25dBA, ideal for testing sound quality.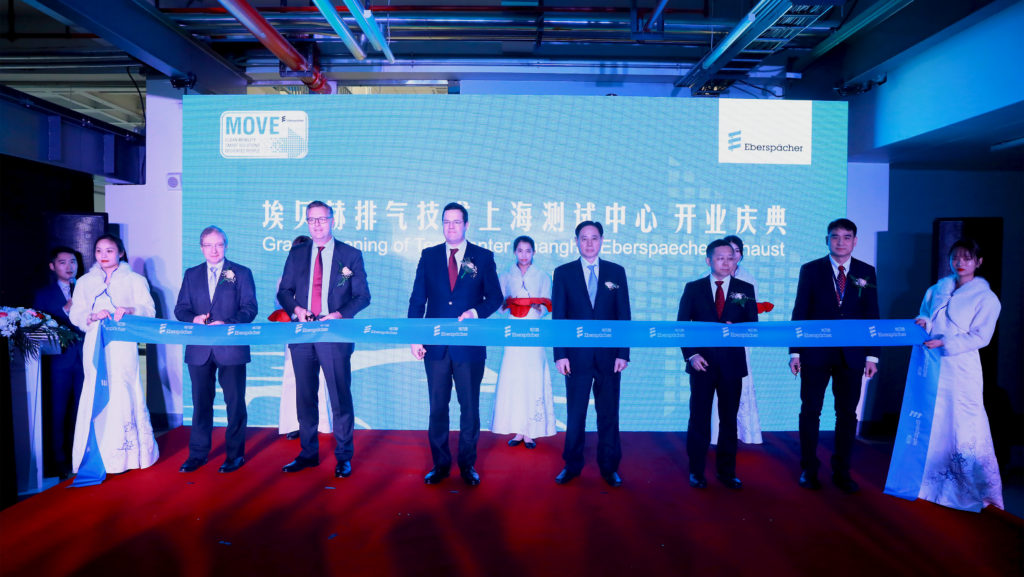 Eberspaecher's chief operating officer of exhaust technology, Dr Thomas Waldhier, said, "We have served our customers with several production plants in Asia for many years. Now we can offer our longstanding exhaust technology testing expertise locally – a huge milestone for efficient development of next-generation exhaust systems."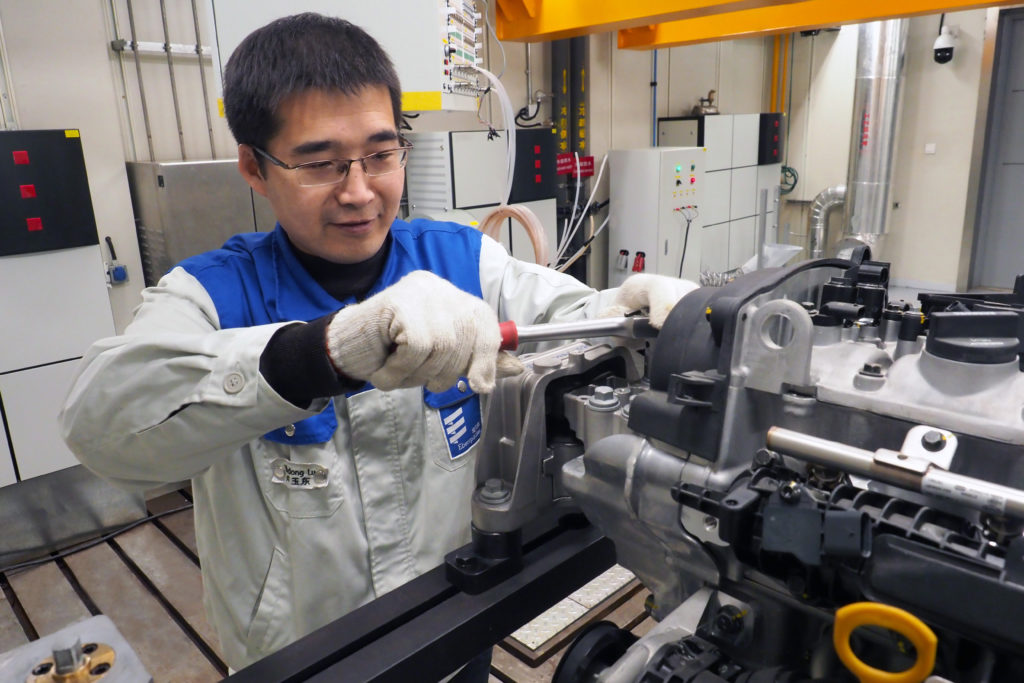 This expertise is needed to develop more complex exhaust-emission control systems for the strict emission norms in Asia, especially in China.
In addition to technologies for future emission standards, customers in the Asian market are demanding low noise and high sound quality of exhaust systems.
Eberspaecher Asia vice president Dr York Zhao said, "This new center offers us the opportunity to develop and validate exhaust systems under customer specific conditions and in a much faster time. This includes – but is not limited to – SCR performance testing for diesel engines as well as engine and vehicle level acoustic testing in our semi-anechoic room."
The test center is directly attached to the existing Eberspaecher site in Shanghai, Jiading where over 400 employees develop and manufacture exhaust systems for the Asian market.
Interested in powertrain technologies? Check out the Powertrain Technology Conference, which takes place during iVT Expo. Both the conference and iVT Expo take place on February 13-14, 2019 in Cologne, Germany.