Turkey's Hidromek is one of the many international construction vehicle manufacturers unveiling new machines at Bauma Munich 2019 this week (April 8-14) at the Messe München. 
On its stand in Hall C5 are its brand-new H4 series excavators, new wheel loaders and soil compactors. But the new electric excavator Hicon 7 W is taking centerstage.
The 100% electric vehicle is smart, economic, eco-friendly and developed for city use. Electric motors are powered by new generation lithium-ion batteries, which are located in a protected area at the rear of the vehicle, while the hydraulic system has been completely redesigned to run on all-electric power. The Hicon 7 W can operate for eight hours on one charge and can be fully charged in three hours using standard car charging stations.
The Hicon 7 W is also fitted with a host of new safety features, including a screen to give the operator a rear view. This flashes up warnings if a person approaches within 5m, using laser detection technology and is also able to warn of other imminent collisions and bad weather.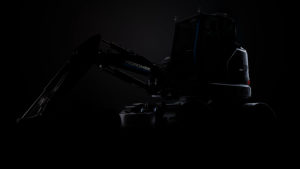 New H4 Series excavators
The high-performance H4 Series excavators have an increased working speed achieved in part by changing the diameter of hydraulic cylinders, tubes and bars, which helps to produce more work with less fuel.
HMK 145 LC SR, with its sharp and dynamic lines, is designed to work with power and precision in urban areas and narrow spaces, aiming to avoid the risk of damage and improving safety. HMK 145 LC SR has a short turning radius with a two-piece boom. Therefore, it's ideal for construction, landscape, material laying and leveling work in narrow spaces. In addition, it can be used in various works with different attachment options.
The HMK 145 LC SR aims to make the operator feel as comfortable and relaxed as in an office. For this purpose the Opera Control System facilitates easy use of the machine. A big touchscreen and two joystick consoles are positioned for the best ergonomics and provide easy and safe operation. Also, its ROPS featured cabin provides a safe space for the operator. The tilting cabin also provides quick access to hydraulic equipment which enables easier service and maintenance.
New compactors and wheel loader
HMK 110 CS and HMK 130 CS soil compactors also use high-quality components and offer superior operator comfort. Large windows enable a wide angle of view, and an 8in touchscreen helps to provide an intuitive HMI.
Meanwhile the MK 635 WL wheel loader is attracting attention with its high engine power, enabling it to be used in heavy working conditions. The product is more environmentally friendly and productive with a Stage V Mercedes engine. The HMK 635 WL shortens the cycle times and provides high load in a short time. It also has high breakout force, dump clearance and traction, and is ideal for use in mining and stone quarries and batch plant and industrial applications.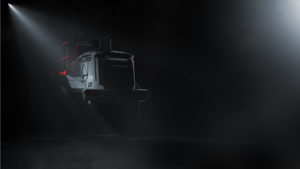 HMK 635 WL gives particular importance to comfort and high safety with its ergonomic operator cabin having ROPS/FOPS certificates. With seat heating and a reversing camera, touchscreen and an electrically controlled and heated mirror, HMK 635 WL offers high-level comfort.
With its unique design, HMK 635 WL is more stable owing to the engine being located in the rear and provides convenient serviceability due to its one-piece electric hood, which is easily accessible from the ground level and the step located in the back of the machine.