Gehl has introduced a radial lift track loader with a seat-mounted joystick to the North American market. Now available at dealerships across the USA and Canada, the RT255 Pilot Series.
Powered by Deutz 4-stroke turbo engine, the machine offers 74.3hp and has 243ft-lb (329Nm) of torque available with an operating capacity of 2,550 lb at 35% of tipping load.
Operators of the new machine have one-to-one proportional control over the drive system, thanks to the hydraulic pilot control joystick that moves with the seat to reduce arm fatigue.
"The Pilot Series line has been a great addition to our Gehl track loader offering," said Aaron Haynes, global product line manager for track loaders at Manitou Group. "These track loaders are the first in the industry to have a seat-mounted joystick, providing a smoother, more comfortable ride which can in turn improve productivity."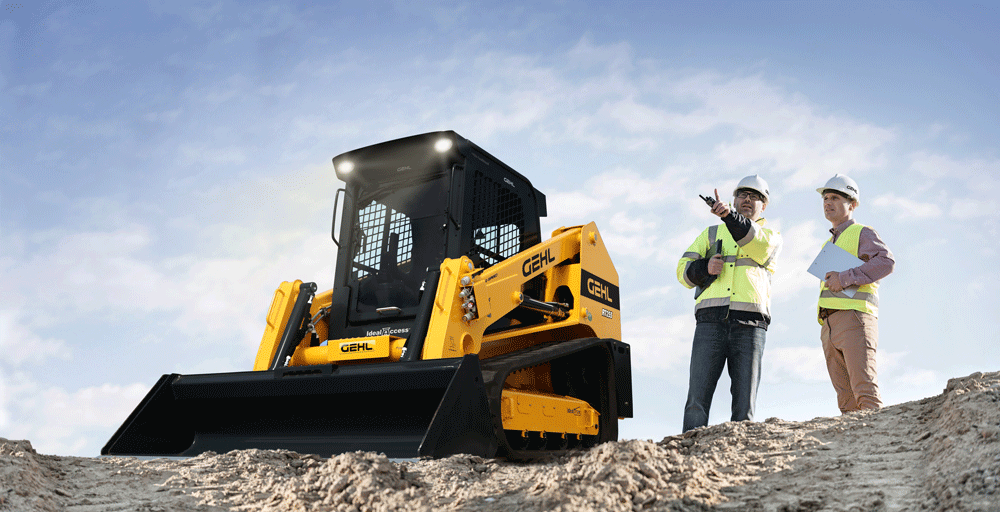 This model also has one of the highest standard auxiliary hydraulic flow rates in the industry at 29.07GPM, with an option for 37.7GPM with high flow. A higher rate of flow allows faster cycle times, making the Gehl RT255 a highly efficient machine.
Operators also have access to more attachments so it is ideal for applications such as landscaping, where an operator is often switching between buckets, tree spades and augers.