Caterpillar is introducing its latest dozer with a choice of powerful but efficient transmissions – including its first electric drive option. 
Fuel efficiency on the new D6 vehicle has been improved by as much as 35%, while even the standard fully automatic 4-speed option is 20% more fuel efficient than the outgoing D6T dozer. 
Compared with that previous 3-speed model, cycle times have sped up because constant power to the ground, continuous push and greater maneuverability make the new dozer a more productive machine.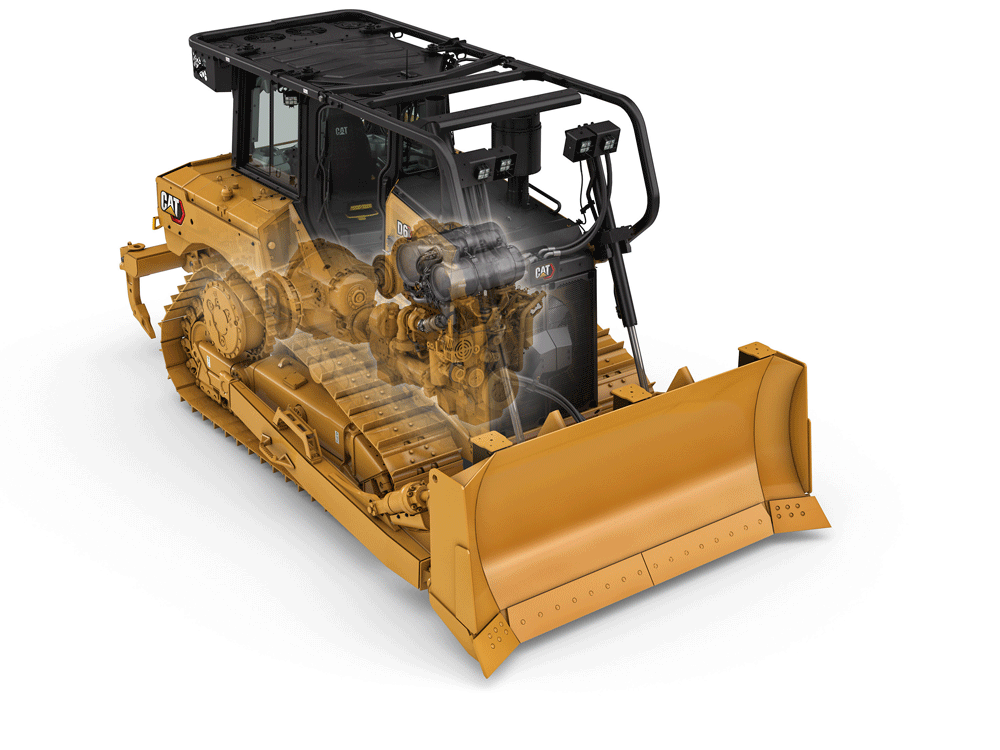 Powered by a 9.3-liter, in-line six-cylinder, four-stroke, diesel Tier 4/Stage V C9.3B engine, the D6 XE dozer is rated at 164kW (219hp) at 1,700rpm, while the standard D6 with the 4-speed automatic offers 161kW (215hp) at 2,200rpm.
With a redesigned fuel system, the OEM's in-house-built engine is more durable with more accurate fuel delivery, while removal of the NOX reduction system and a simplified single-engine electronic control module increases its reliability. 
The new dozer also includes a new purpose-built variable power angle tilt for finishing jobs faster by grading at higher speeds that consists of a stronger but lighter structure – optimizing the machine's balance for grading, without the need for a rear implement or counterweight.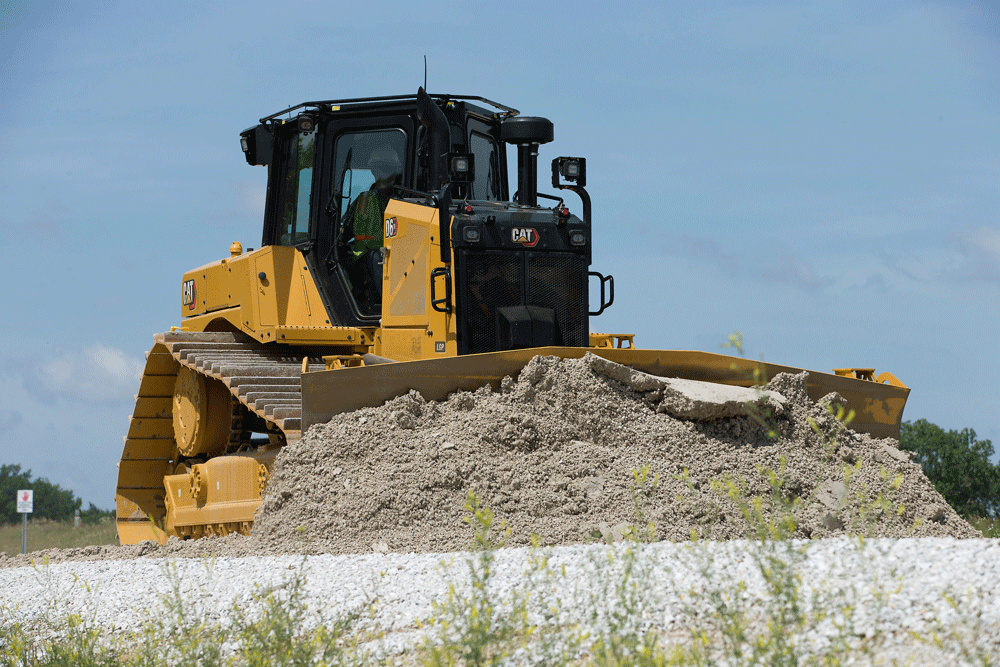 In addition, an optional finish grading undercarriage provides 10 boom rollers for smoother grades at higher speeds.
In the operator space is a 254mm touchscreen display, while the standard air suspension seat has been widened with added adjustments. A heated/cooled leather seat is optional. 
Thanks to improved components and longer service intervals, maintenance costs on the new dozer are reduced by up to 12%.