Caterpillar has used a virtual platform to launch three new large excavators for the European, Asian and African markets, along with two ultra high definition demolition (UHD) machines.
The large excavators are the Cat 352, the 374 and 395 and weigh in at 50 tonnes, 72 tonnes and 94 tonnes. They replace the previous F series models 325F, 374F and 390F.
The 374 and 395 both offer up to 10 percent more production, two times more structural durability, and up to 20 percent less maintenance costs than the industry leader it replaces, the 390F.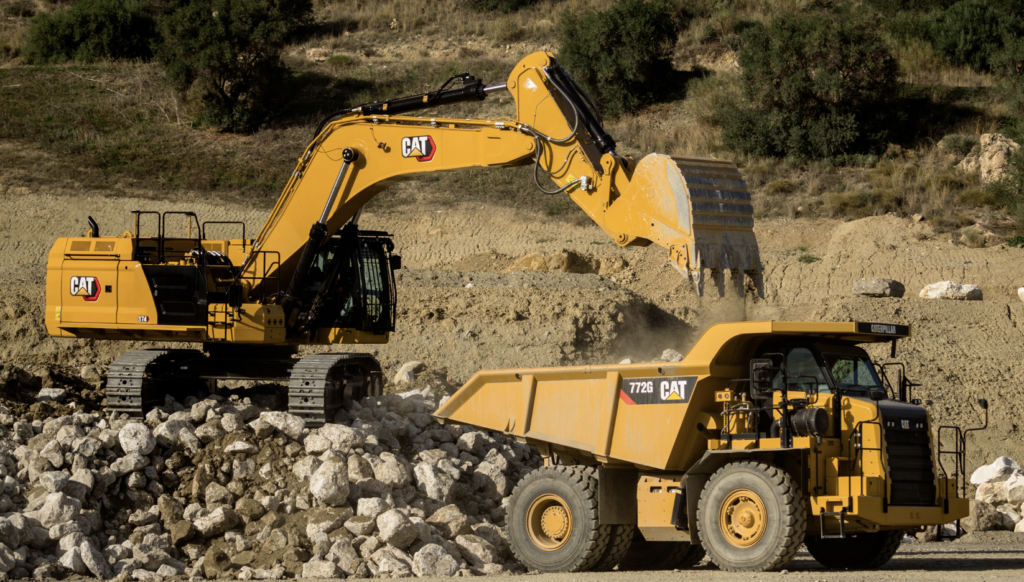 "We increased swing torque and stick force by 10 percent," said Brian Abbott, worldwide product manager for Caterpillar large excavators. "These increases enable contractors to use larger buckets for much greater productivity."
A key driver to their production is a new dedicated hydrostatic swing circuit — a feature found only on larger Cat mining shovels like the 6015B.
"The circuit enables the excavator to regenerate swing brake energy and independently manage cylinder oil flow," said Abbott. "What that means for owners and operators is greater fuel efficiency along with smoother, more predictable performance when multitasking with the machine."
Three modes of operation are available: Power, Smart, and ECO. Power mode is maximum power at all times; ECO mode lowers engine speed and cycle times while maintaining breakout force. Smart mode takes the guesswork out by automatically matching engine and hydraulic power to the actual digging conditions — all to reduce fuel consumption and optimise performance.
Meanwhile the next-gen 352 excavator with variable gauge undercarriage offers contractors up to 45 percent more operating efficiency, up to 10 percent more fuel efficiency, and up to 15 percent less maintenance costs compared to the model it replaces, the 352F.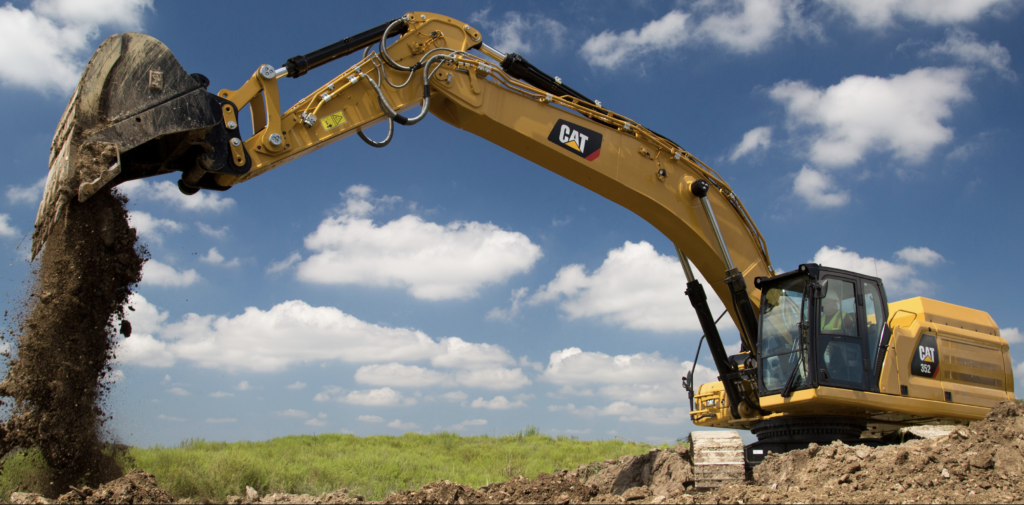 All machines have the industry's highest level of standard factory-installed technology to enable the improved operating efficiency, including Cat Grade with 2D. The system gives operators visual guidance to grade via the standard touchscreen monitor so they can make more accurate cuts. The system is readily upgradable to Cat Grade with Advanced 2D or Cat Grade with 3D for enhanced accuracy.
The UHD demolition machines unveiled were the 340 and 352 UHD. The 352 is designed to handle difficult demolition of tall structures using a range of Cat demolition attachments, including multi-processors, grapples, shears and hydraulic hammers with the retrofit boom. The UHD front can be switched for a straight or bent (retrofit) boom position for lower-level demolition and earthmoving applications.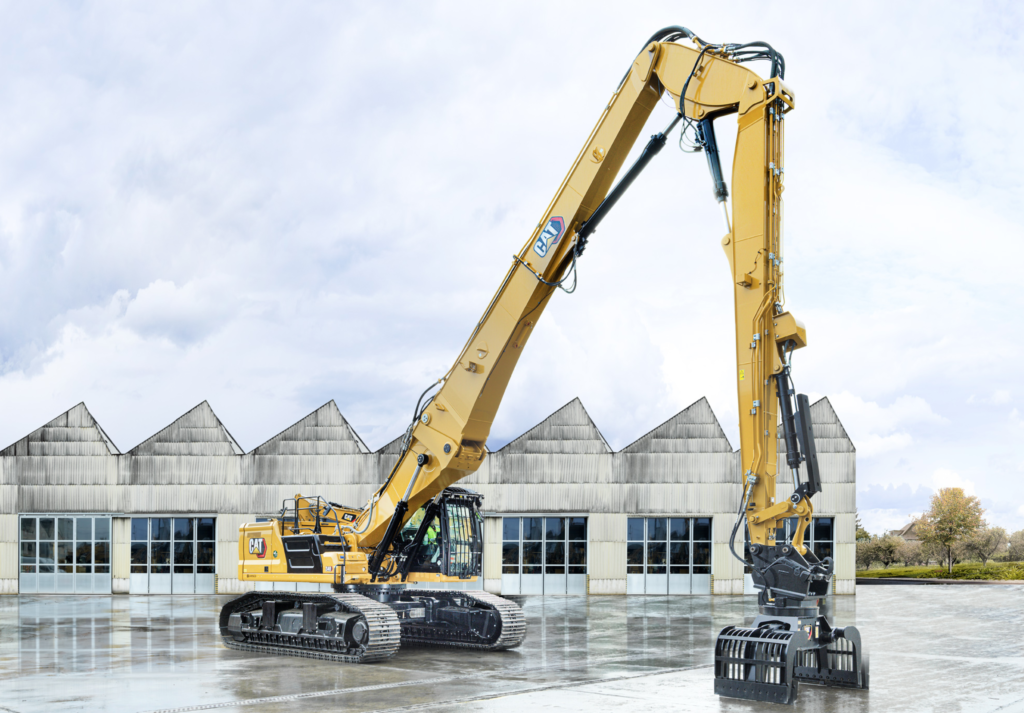 Meanwhile the 340 is built to withstand difficult demolition of tall structures, the new Cat® 340 UHD Ultra High Demolition excavator boasts a more than 13% higher pin height than the 340F UHD to reach up to eight-floor structures. More UHD and Retrofit boom/stick configurations, along with a range of Cat demolition attachments, deliver increased machine flexibility to meet contractors' jobsite needs to maximise machine utilisation. Its unique coupling system allows for switching between two UHD fronts and Retrofit booms and sticks with no special tools in 15 minutes.