Powerful milling and paving vehicles were the big Wirtgen Group draws at Bauma 2019. The company's first public outing since it joined forces with John Deere provides a taste of things to come. The W 210 Fi cold milling machine was one of the company's most popular vehicles on display. Featuring mill assist, the powerful vehicle can cater to a wide range of applications from surface course rehabilitation and pavement removal at full depth, to fine milling requirements. 
Thanks to easily replaceable milling drum units, milling widths of 2m, 2.2m or 2.5m are all possible with the vehicle.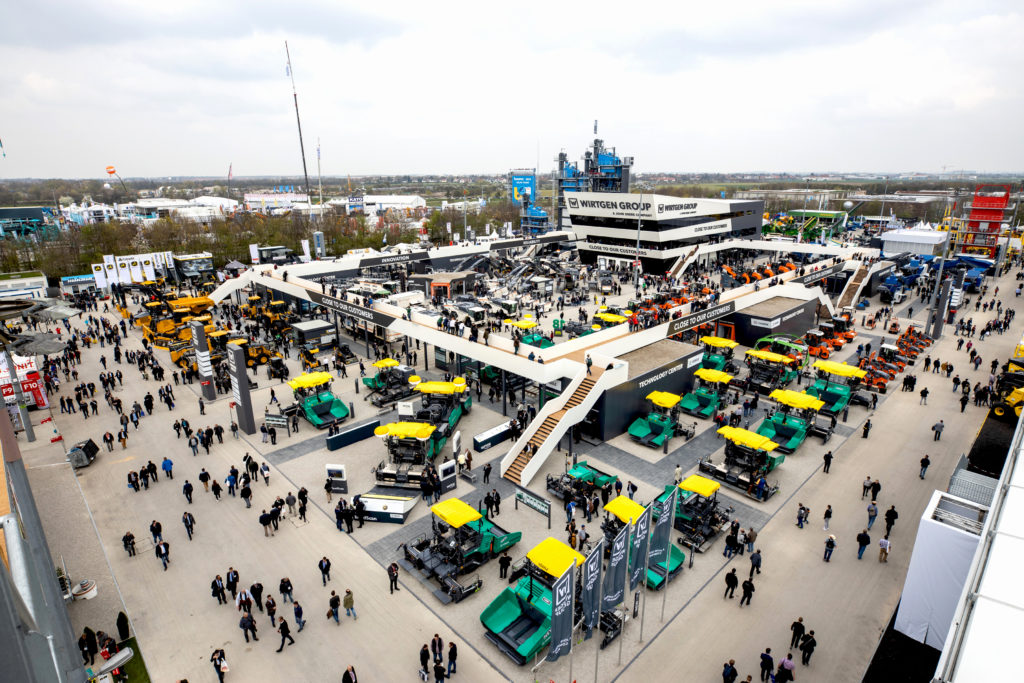 A Wirtgen Group spokesman said, "A dual-shift, powershift transmission with extended milling drum speed enables the machine to take on the most challenging of milling jobs."
Another prominent vehicle on the company's stand was the new Vogele Super 3000-3(i) large paver. With a huge paving width of up to 18m, the vehicle can lay a new road surface across a four-lane highway carriageway without the need for joints and incorporating all the features of the company's latest Dash 3 range. It also includes a new hydraulic tamper-stroke adjustment.
Suitable for both medium-sized construction projects as well as for paving airport runways, the machine is able to lay down up to 1,800 tons of mix per hour powered by a 354kW-output diesel engine.