ZF is expanding its range of forestry equipment with the launch of a continuously variable transmission (CVT) for forwarders.
Unveiled at this year's FinnMetko, the cPower is one of the first CVTs made available for vehicles that load felled logs and transport them to trucks.
Adjusting the speed and engine load automatically to the given situation, the transmission requires minimal engine speeds meaning it is an effective system with low fuel consumption. Compared with traditional hydrostatic transmissions, the cPower increases productivity by 25%, while enabling fuel savings of 25%.
No gear changes
Being a CVT, there are no gear changes required, which enables the operator to fully concentrate on the task at hand.
Produced at the ZF factory in Passau, Germany, the cPower has been produced mainly for construction machinery, such as wheel loaders.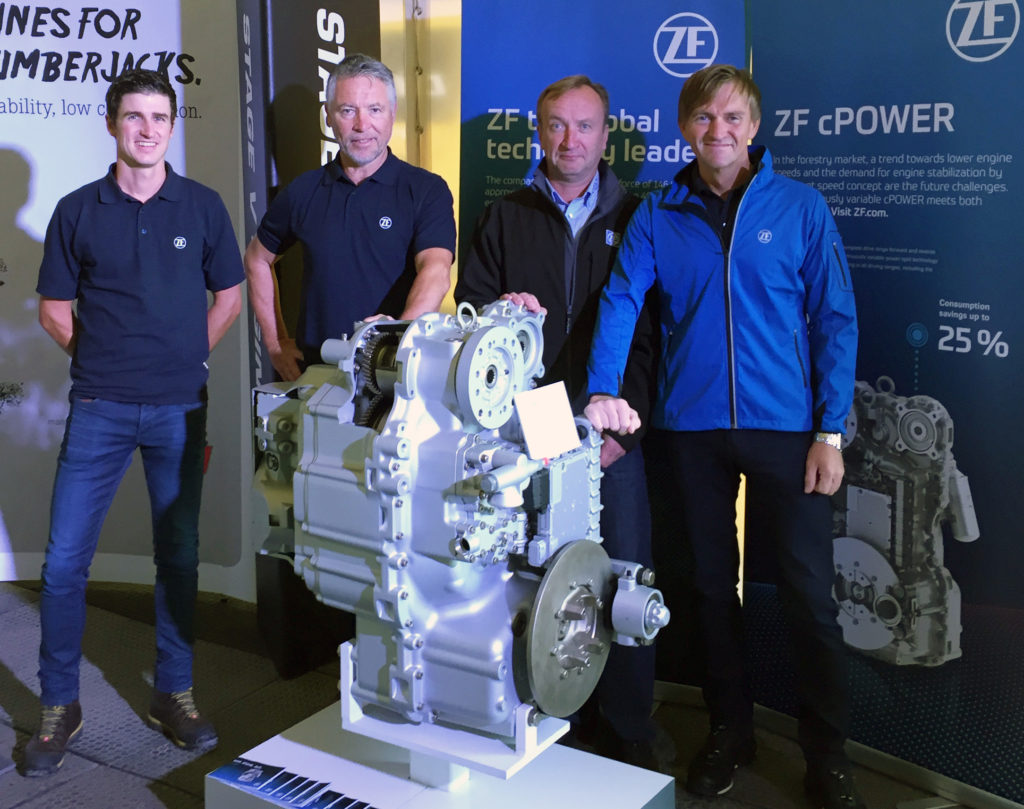 Finnish forestry machinery manufacturer Ponsse is one of the early customers to be convinced of the CVT's advantages, opting to equip its new forwarder, the Bison Active Frame, with the system.
"Going forward, we want to establish ourselves in the forestry machinery sector. Thanks to our pilot project with Ponsse, one of the biggest manufacturers on the market, we have managed to successfully break into the market for forwarder vehicles", explained Udo Kneitz, head of ZF's business unit off-highway systems.