Finnish tractor manufacturer Valtra has big plans for the brand in 2019 and has just announced a number of developments including a new transmission, new engines and a front suspension.
The biggest news from Finland was about the new HiTech 4 transmission introduced in two models of the A Series, namely the A104 and the A114, making them more "versatile and comfortable".
Powering up the A104 and A114 HiTech 4 models are four-cylinder AGCO Power AWFC engines producing up to 100hp and 110hp respectively. The Stage 4 compliant engines feature only SCR aftertreatment technology, reducing emissions while keeping service costs to a minimum.
The new 16+16R powershift transmission features four ranges, with four powershift steps each. The transmission has been optimized for field and farmyard work, with six speeds available in the main work speed range from 4-12km/h. A super creeper 32+32R option is further available, allowing speeds below 100m/h at 1,400rpm engine speed.
Valtra first introduced the fourth generation Valtra A Series in 2017 and since then it has performed well with farmers who prefer its design and usability. The tractor series was elected Machine of the Year 2017 and won the Red Dot Design award 2018 in the Commercial Vehicles category.
Valtra says the new HiTech 4 models are designed for smooth and effortless operation with minimized use of the clutch pedal. The transmission is operated via rocker switches on the ergonomically placed control grip lever.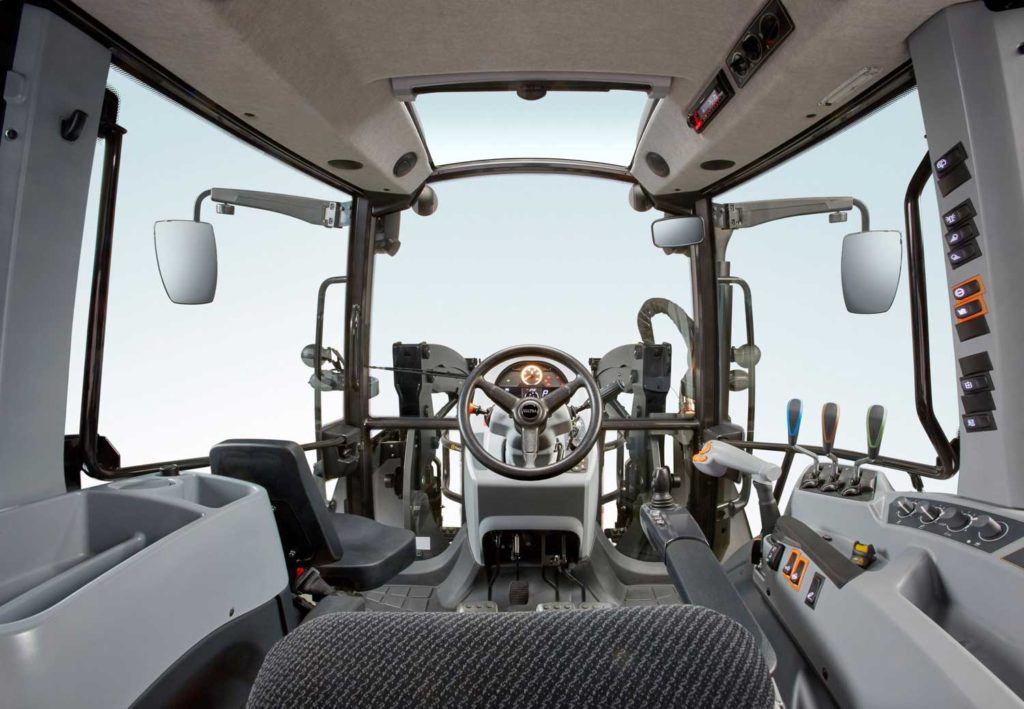 A range of automatic and pre-programmable functions let the operator focus on the implement and work surroundings while the tractor takes care of the shifting.
Front-loader tasks can now be handled even more precisely thanks to the new electronic controls, featuring a joystick with optional third and fourth function, SoftDrive shock absorber and hydraulic implement locking.
Comfort in the cab is also boosted on the A Series HiTech 4 models, to which a mechanical cab suspension with two Panhard rods for increased stability can be fitted as an option.
When customers ask for something, Valtra responds, and the new A Series models can now also be equipped with a front PTO and front linkage available via the Valtra Unlimited studio at the Suolahti factory.
According to Valtra managing director Jari Rautjarvi, production and delivery of the new HiTech 4 models has already begun.
He said: "We have started production of the new A Series for Europe and the Middle East. We will continue to serve our existing markets and later on this year will start production for Asia, Pacific and so on."
Valtra is introducing the Aires air-suspended front-axle option on the Valtra N Series range and has plans to update the N, T and S Series tractors above 130kW to Stage 5 emission standards during 2019.
Interested in powertrain technologies? Check out the Powertrain Technology Conference, which takes place during iVT Expo. Both the conference and iVT Expo take place on February 13-14, 2019 in Cologne, Germany.