McCormick tractors are set to benefit from improved precision farming guidance following an agreement reached between Topcon Agriculture and Argo Tractors.
The new partnership will ensure that all vehicles assembled in Argo factories will be correctly equipped and configured for Topcon's products. The selection, purchase and installation of satellite guidance technology, among other systems, on the vehicles are expected to be streamlined as a result of the deal.
In the UK, the agreement has paved the way for a commercial partnership between McCormick distributor AgriArgo and LH Agro, Topcon's authorized distributor for England, Scotland and Wales.
A similar partnership has been forged between AgriArgo and Topcon Ireland in Dublin and Topcon Northern Ireland, based in Toome, Co Antrim.
Ray Spinks, AgriArgo managing director, said, "The LH Agro team in Britain and Topcon's precision agriculture specialists in Ireland have the technical know-how and service back-up resources that are essential for these very specialized products.
"Farmers and contractors running McCormick tractors can therefore exploit the productivity benefits of Topcon's precision farming systems with great confidence."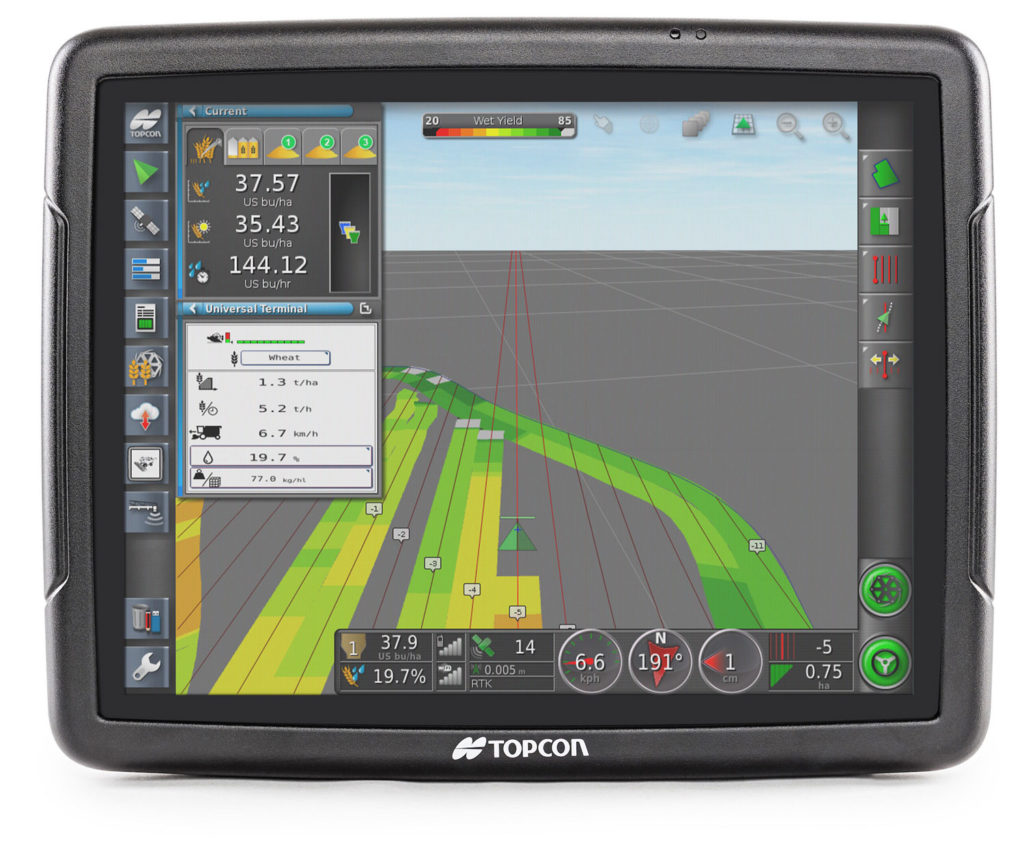 Specialists available
Topcon and LH Agro precision agriculture specialists are available to provide pre-sales advice on the best system for individual customer needs before installing and commissioning the chosen Topcon solution once the tractor has been delivered.
Thereafter, they will provide 24-hour technical support, an exceptional level of back-up that includes temporarily supplying a replacement console if necessary to keep tractors working on time-critical field operations.
Customers wishing to retro-fit or have a Topcon guidance system installed on a new tractor will place the order with their McCormick dealer for LH Agro in the UK and Topcon Precision Agriculture in Ireland to action. On new tractors, the cost of the precision farming system can be covered by any financing agreement arranged through Argo Finance.
All McCormick X8 VT-Drive and Premium-spec McCormick X7 tractors are now optionally available from the factory guidance-ready with the necessary hardware and electronic connections installed; this option will be introduced for other McCormick models over time.