Mecalac's joystick-only controlled compaction roller has been nominated for a Bauma design award.
Concerned that drivers operating the machines are forced to put undue stress on their bodies, engineers at the company have removed the steering column entirely on the new TV1200.
Driven exclusively with a joystick on the right console, the tandem compaction roller will compete for the Innovation Award for Design at Bauma 2019 in April.
A Mecalac spokesman said, "Most tandem rollers are maneuvered using the wheel on the steering column. The presence of this steering column forces the driver to contort himself just to get into the seat. Once in position, he drives with one hand on the wheel, the other on the lever, all while keeping an eye on the trajectory of the front drum.
"Fatigue, musculoskeletal problems and risks of falling when climbing on or off are problems inherent to this traditional design.
"In removing the roller's steering column, Mecalac has revolutionized the access and driving style of this type of machine. Access has never been this safe, and driving never this comfortable.
"The freed-up space lets the driver settle easily into position, the steps have been redesigned for easy access from any side, movements are fluid, and there are no obstacles to negotiate."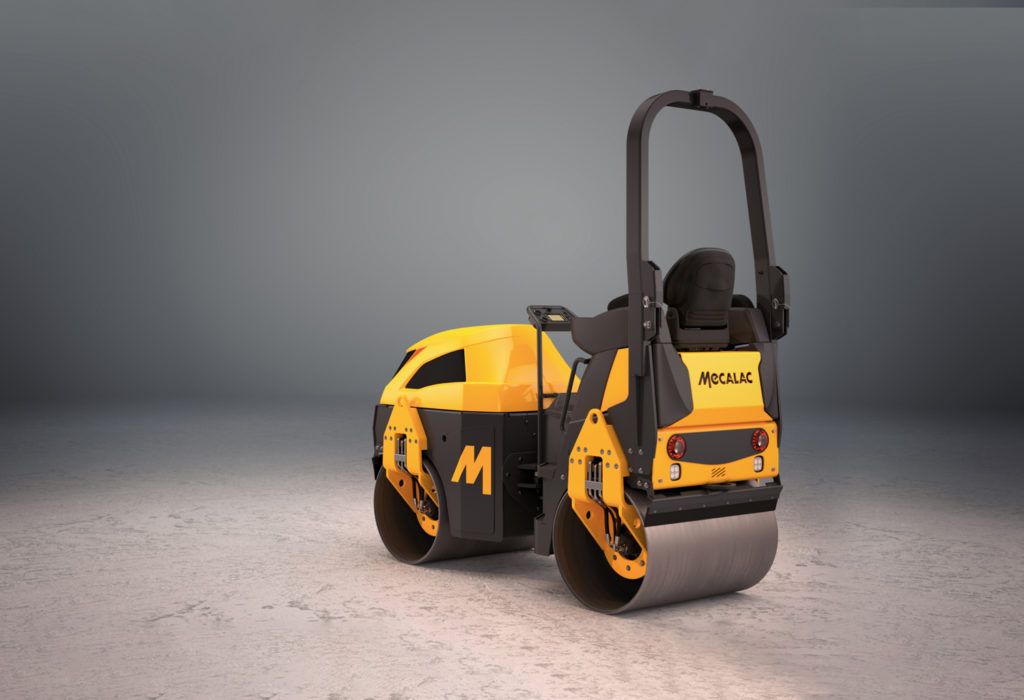 Removing the steering column enables a clear view for the driver, while access to the vehicle has also been improved with redesigned steps meaning entering and exiting the operator space from either side is now possible and with no obstacles to inhibit the individual.
With a total operating weight of 2,925kg (6,448.5 lb), the TV1200 has a 7.59m (7.9ft) turning circle and a maximum travel speed of 10km/h (6.2mph).